How interior design can influence air quality
When it comes to interior design, it is important to pay attention to details. Not only would you want to have an aesthetically appealing space, but also a healthy indoor environment. With most people spending a lot of time at home, especially during this quarantine period, the air that we breathe has a significant impact on our health. Whether it's residential or commercial buildings, it's necessary to make wise interior design choices because this is one of the things that affect the type of air we have around us.
Also, considering that there are people with chronic allergies and illnesses, it's essential to work with interior designers in London that opt for products that improve indoor air quality while also reducing dust and allergens. We shall have a look at some of the ways that your interior design can influence the air quality.
The ventilation systems used
With the right ventilation, there won't be any pollutants trapped in the space because of poor insulation or air-tightness. The right ventilation system should be able to utilize either the natural or mechanical ventilation to ensure there's sufficient clean air circulation within the room. This can include the following:
Air purifiers
Air filters
As highlighted by the experts at Filterbuy, using either a filter or purifier improves air quality by removing pollutants from the atmosphere. Therefore, your air filtration systems and purifiers will also need regular maintenance to ensure that they function effectively.
Incorporating green plants
Having green plants as part of your interior is great for ensuring natural purification of the air. Not only do plants absorb carbon dioxide and any harmful toxins that may be present in the air, but they also enhance both physical and mental well-being.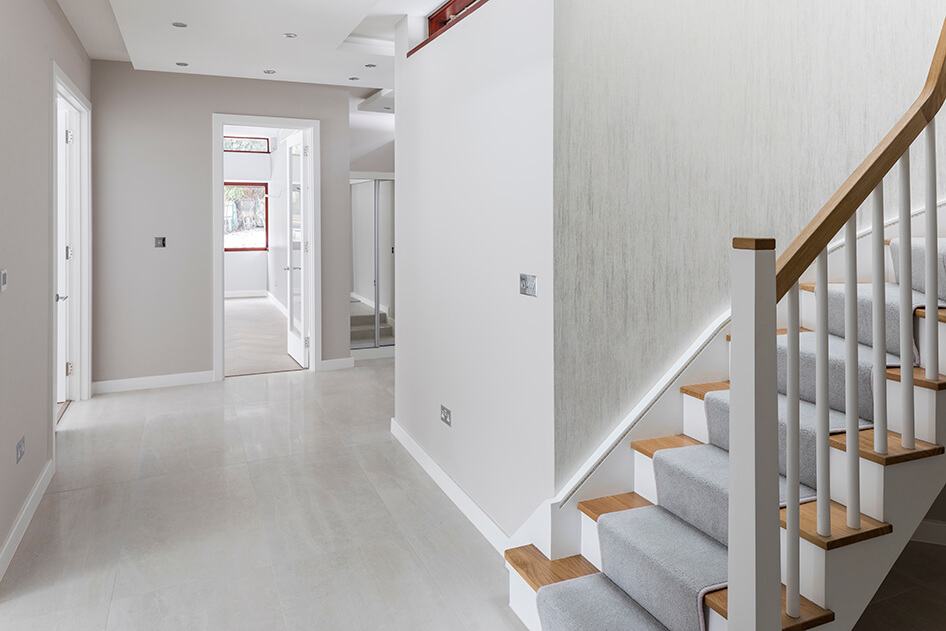 Choosing the right type of materials
The material used for your decor matters when it comes to influencing the indoor air in your space. Your interior designer should avoid using materials that give off VOCs (volatile organic compounds). Opt for those that instigate free air circulation like natural materials such as the bamboo or wicker furniture.
Choosing a suitable layout
You should be able to choose a suitable layout for your home. An open-plan layout will be a great option because it will ensure that there's adequate room for sufficient air circulation. You should also ensure that the space is not congested so as to allow free flow of air and ease in cleaning.
Dirty and congested spaces allow for easy accumulation of dust particles and bacteria in the air so this needs to be avoided at all cost. You should also choose the type of furniture that is easy to move around so that it can be easy to clean all surfaces.
Incorporating large windows in your design
Large windows are a great source for natural ventilation. Apart from the natural breezes, they also allow adequate light into your space making them a great option for a healthy home.
Conducting an air quality testing
Having this test will be important in determining whether the air quality is adherent to the set standards. Pollution can either be from contaminations in the outside air as well as factors such as poor planning of your interior design hence it's important to ensure that the air quality is safe.
" According to a WHO ( World Health Organization ) report as far back as 2002, indoor air pollution was responsible for 2.7 percent of the global burden of disease. "
Proper collaboration between your London residential architects and interior designers should ensure that everything ranging from the construction materials used, furniture, finishes to the installations are aimed at reducing airborne contaminants.