How much does it cost to renovate a house: Average Costs & Saving Tips
Are you buying a property that it needs renovating or plan to give your home a new lease of life? Estimating a house renovation costs is a hard yet crucial step of your renovation project. The final costs depend on the actual work to be done, the type of property or if you are carrying out any structural alterations.
On average, renovation costs range between £38,000 and £74,000 for a three bedroom home. To budget a new build cost (new extension), calculate about £1,000-£2,000 per sq. m. You could pay more for a kitchen extension or if you want to add a new bathroom to your house.
The cost of renovating a grade II listed house, it could be significantly higher as there are governing laws what you can and can't do to a listed building, both internally and externally. With this in mind, let's check out the average home renovation costs so that you can calculate the cost of renovating your property
Not sure how much your renovation project will cost you? Let Proficiency team to quote it for you.
House renovation costs: General Overview
How much does it cost to hire a structural engineer?
One of the many factors to account when calculating a house renovation cost is if you are doing any structural alterations to your property if so, you will need to add to your budget the structural engineer fees. Perhaps you believe that engineers are only hired for extensions when renovating a house, but the truth is you may have to hire one for other projects, too, such as demolishing a wall, replacing the roof, and other new structural work.
Most engineers charge about £150 per hour on average. The total costs can vary from £400 to £5,000, on average, depending on the project complexity. Engineers are also responsible for carrying out structural surveys this could help to spot any issues with your property and they are also responsible to produce structural drawings, these will be used by the builders when carry out the work. Again, the prices can vary, but a full structural survey can cost about £485-£500.
| Engineer costs | Costs range averages |
| --- | --- |
| Basic residential project | £350 - £450 |
| Complex residential project | £1,500 - £9,000 |
| Structural report | £500 - £2,000 |
| RSJ calculation | £250 - £950 |
| Load calculation for load-bearing walls | £200 - £600 |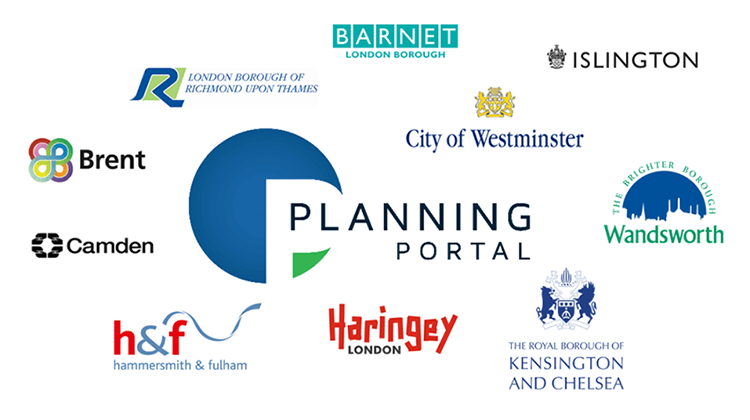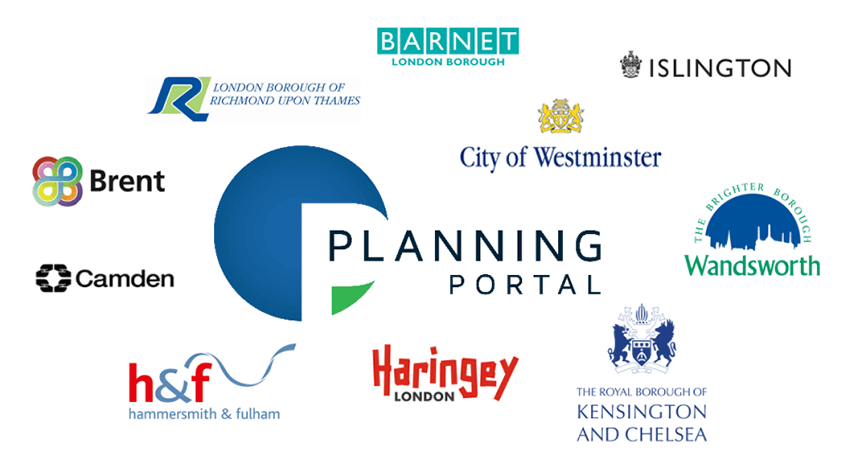 Planning permission costs
Planning permission is required for projects which are not covered by permitted development rights. You can expect to pay up to £206, depending on your local authority.
| Project | Fee* |
| --- | --- |
| Single storey rear house extension | £96 |
| Construction of additional storeys on a house | £96 |
| Installation, alteration or replacement of solar PV equipment | £96 |
| Material change of use and associated building operation | £206 |
| Written confirmation of compliance fee for extending or altering a dwelling house | £34 |
*applications costs in England. Fees may vary for Scotland, Northern Ireland, and Wales.
There are other applicable costs, that you will need to consider in order gain planning consent you will need an architect to carry out your architectural drawing that are required when seeking planning permission.
To apply for planning permission, you have to contact your local authority through the local council. If you are not sure if you need planning application for your project visit the planning portal were you can find lots of information regarding building regulations in your area or ask your architect he will be able to advise you if your project is a permitted development or not. You may also need an extension permit to build an off road parking.
How much does it cost to upgrade old fashioned fuse boxes?
If you live in an older home, an electrical upgrade is one of the first things to include in your house renovation costs. The average cost of replacing an old fashioned fuse box is £1,075, but you might also have to pay for additional work, including:
Fuse box removal: £150-£200
Circuit breaker replacement: £45-£60
Electrical inspection: £120-£300
The figures above, generally include labour costs; however, if you have to carry out other electrical work, you'll have to calculate labour costs separately. For instance, to replace broken light switches, you can expect to pay around £35-£55 for each broken switch plus the electrician fee of about £45 per hour.
Central heating system upgrade costs
Central heating is one of the most important investments, whether you're renovating a house for yourself or to sell it. A new heating system for a 3-bed house with nine radiators and a 28 kW boiler, you can expect to pay anything between £2,300–£5,500, depending on fuel source and boiler location. This cost doesn't include new pipework, which can cost up to £1,000 for an average size home.
| Fuel source | Central heating installation cost |
| --- | --- |
| Gas | £2,300 - £4,500 |
| Electric | £3,230 - £4,350 |
| Oil | £4,500 - £5,500 |
New roof installation costs
A solid roof structure is essential to keep you safe and protected from the elements but also important to maintain you property in good condition. Replacing a roof will cost you about £5,500 on average, but this will depend on the size of the roof and the location of the property, with most homeowners spending between £3,000 and £16,300, depending on the type of roof and project complexity.
External insulation costs
Insulating the house's external walls can help you save on energy and heating bills; however, insulating the walls can cost a small fortune, depending on the type of walls and size of your property.External wall insulation costs around £100 per sq. m., meaning that you can expect to spend about £8,000 for a small flat and over £20,000 for a larger detached house. These figures include scaffolding, but you may have to pay more if more than two storeys a scaffolding are required.
Adding an extra bedroom
Adding an extra bedroom can raise the value of your property by about 10%, but this is one of the most expensive renovation plans. The size of your extension plans is one of the main factors affecting the cost, but not the only one. You may pay more if you want extra features, such as an en-suite bath. On average, a bedroom extension costs about £16,000 for a small extension, one-storey, ground floor project and can go up to £100,500 for a 6 by 8 two-storey extension. If you wish to add an en-suite, add about £6,500 to the whole room extension costs, on average. If you want to add more than a bedroom, the price will go up depending on how many extra bedrooms you want to add.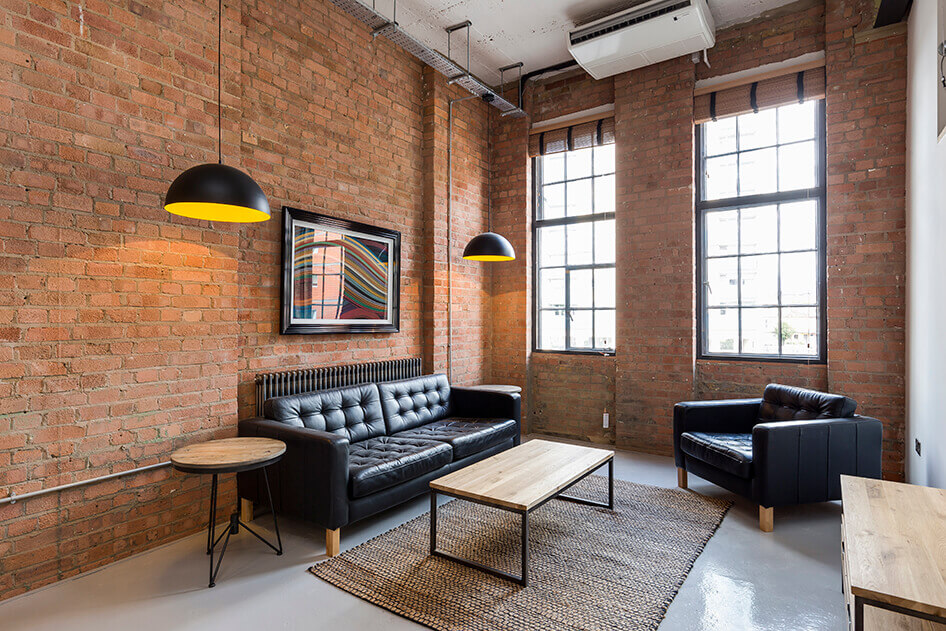 Additional room extension costs
Adding more living space to a home is sometimes necessary. For instance, you may want to add new bedrooms for your growing family or incorporate a home office facility. House extension costs can vary widely, based on the location of your home (building an extension in London is much more expensive than building one in Lancashire, for example), extension, size, ease of access, permission, and other additional costs, such as hiring an architect.
| Extension size | Average costs |
| --- | --- |
| Small extension (20m2) | £25,000 - £50,000 |
| Medium extension (30m2) | £37,500 - £67,500 |
| Large extension (50m2) | £62,500 - £112,500 |
The costs above refer to standard extension quality. Basic extensions are slightly cheaper, but you could also pay more (about £76,500 on average) if you require premium quality finishes in a mid-size (30m2) extension.
How much does it cost to add a new bathroom?
Installing a new bathroom can increase the value of older properties. Provided you have already extended the house, the project will cost about £4,500 on average, including materials and labour.
Master bedroom renovation costs
Renovating a main bedroom, including changing the furniture, costs about £3,000 on average for standard quality. Smaller refurbishments of your sleeping space or small improvements – such as painting the walls or the ceiling to enhance the original ceiling value – are more cost effective, though, most homeowners spending £1,000 on average; a great way to save money while still enhancing your home.
The costs go sky-high if you aim for premium finishes and bespoke solutions. A complete revamp of your master bedroom can cost £40,000 on average, including custom-made fittings and finishes and professional interior design.
En suite bathroom renovation costs
The full renovation of an en-suite costs the same as installing a full bathroom. However, you could pay less if you only want to make some changes.
| Bathroom installation | Cost |
| --- | --- |
| Toilet | £100 - £175 |
| Basin | £100 - £200 |
| Bath | £250 - £400 |
| Walk-in shower | £300 - £600 |
| Standard shower enclosure | £250 - £500 |
| Heated towel/radiator rail | £200 - £300 |
| General plumbing | £700 - £900 |
| Flooring | £250 - £950 |
| Wall tiling | £850 - £950 |
| Electrical work | £300 |
| Removal of old suite and waste | £300 - £500 |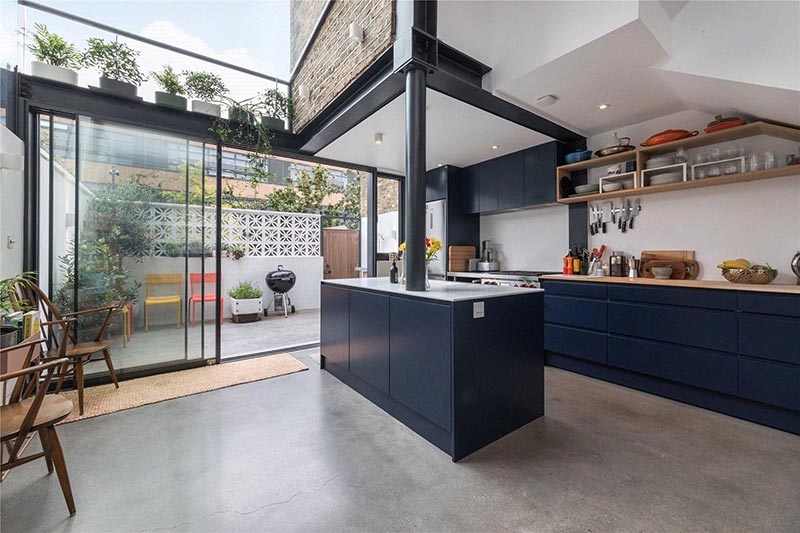 Kitchen and dining room renovation costs
A renovated kitchen can draw up the resale value of your home with up to 10% in London and about 5% elsewhere in the UK. Most homeowners spend the most of new kitchen furniture, which can cost between £1,000 for a small kitchen suite and £25,000 for a top-range kitchen. Kitchen fitters charge about £150 per day, so you should expect to pay between £300 and £800 for a full kitchen installation.
Refurbishing the dining room costs about £1,000-£3,500 on average, but you can expect the costs to go over £20,000 if you want to turn the dining room and kitchen into an open-space arrangement.
Average house refurbishment costs per m2
House improvement ( or refurbishment ) refers to enhancing a property's appearance majorly through cosmetic changes. If your home is in good structural conditions, the average home refurbishment cost per m2 go from £460 to £907 per square metre ( or £35,000 - £69,000 for a 76-square metre house ). This cost includes installation of floors, wall, and ceiling refurbishment costs, installing fitted wardrobes, and general interior decoration.
Average cost of renovating a house in London
While planning costs don't change across England (£206 for submitting a planning application), renovating a house in London is generally more expensive than renovating a property elsewhere in the UK. If you plan to remove a wall and add a rolled steel joist, remember that you have to comply with the Party Wall Agreement Act and inform your neighbours if you want to carry out any building work near or on your shared property boundary a party wall surveyor will be able to give you professional advice on the process.
| Project | Cost |
| --- | --- |
| Adding an extension (4 by 5 metres) | £30,000 - £44,000 |
| Independent RICS survey | £500 - £1,000 |
| Removing walls in grade II listed house | £4,500 - £5,000 |
| Adding a rolled steel joist | £3,000 |
| Skip hiring | £120 - £350 per day |
Victorian house renovation costs
Improving Victorian property is a great renovation idea, especially if you want to sell an old house in England's capital for a profit. Calculating the cost can be complicated, depending on the state of your property and whether or not you can salvage any elements, such as the original timber windows, for example. The cost of a Victorian house renovation will depend on the details that are specific to Victorian property like character bricks, Welsh slates, special coving and other plasterwork decorations add to the average prices.
3 bed house refurbishment cost
The refurbishment cost of a three-bed house depends on the type of improvements you want to include, house location, finishing quality, labour costs in your area, etc. Below, the national average cost ranges for the most common refurbishment projects.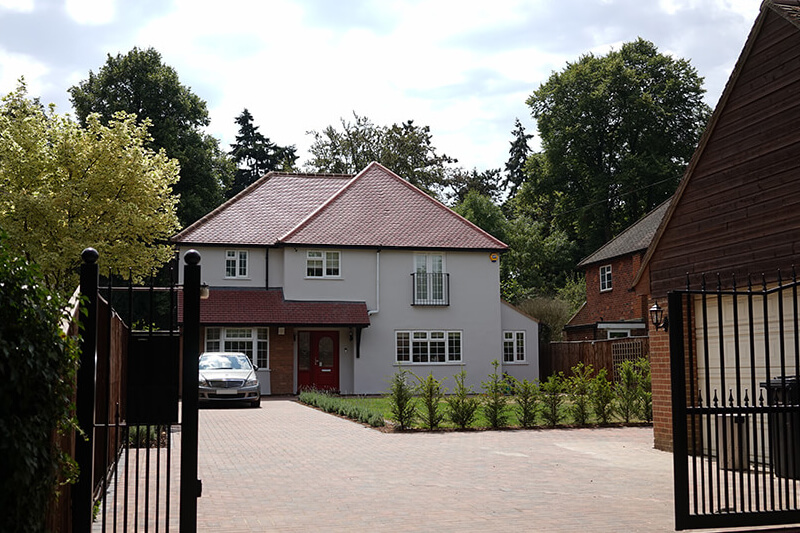 Benefits of renovating your existing house
Renovating projects cost, but improving your home comes with many benefits. Here are the most important ones:
Improve the functionality of your house
Home remodelling allows you to customise your home to your needs. You can add extensions, turn a kitchen and dining room into an open space, transform a bedroom or go for a cost-effective bathroom renovation.
Boost the resale value
You can renovate a house to make it more attractive to potential buyers. Even small improvement projects, such as upgrading the kitchen fixture, can help bring a greater profit when selling.
Reduce energy costs
Wall insulation, last-generation appliances, new heating, and new lighting are some ways to reduce your energy bills.>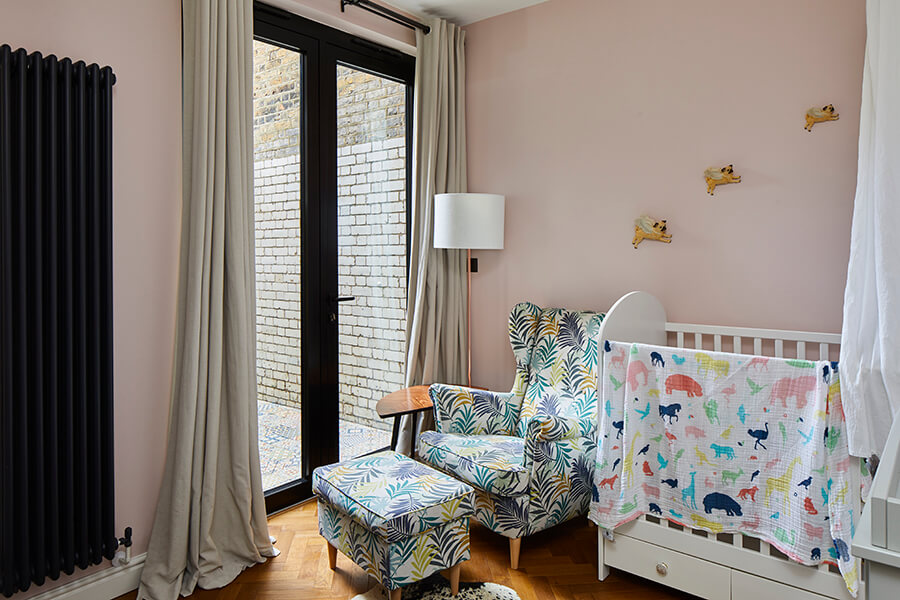 Modernise your home
Whether you bought a historic home or inherited one, renovating it can help you bring it up to speed with modern times. It can increase your comfort, help cut costs of electricity and heating bills, and even increase the resale value.
Your renovation project - Down to You
Your London house renovation projects can cost you anywhere from a few hundred quid to thousands the total cost will depend on your requirements. The thing to remember is that even the smallest improvement can make a difference. You don't have to revamp your entire home in one go, but constant smaller investments will pay off in the long run. We hope the cost of house renovation tables above can help you calculate the cost of modernising a house or the average refurbishment costs house. And as a rule of thumb, keep in mind that an engineer or architect can generally help you get more competitive prices, secure you a great deal with a contractor, and provide you with the specialist advice needed to carry on with your project.
Other Cost Guides