Complete Guide To Enhancing Your Kitchen
Your kitchen can be considered as one of the most sacred places in your home simply because it is where your food is prepared. But apart from this, it is also the place where memories are created and built. This is the reason why it is important to have a comfortable and cozy feel in your kitchen.
As such, here is a complete guide on how you will be able to enhance your kitchen.
Examine Your Need
The first thing that you need to do in order to enhance your kitchen accordingly is to examine the reasons behind your need for remodeling or detailing. If you are enhancing your kitchen for style, consider whether you prefer to match the period of your home or switch to a more contemporary style. For instance, a traditional looking home may entail the need for white shaker cabinets while a modern-looking kitchen space may call for more than just a replacement of existing fixtures.
In the same manner, if you are remodeling your kitchen to improve its function, then it may entail more work. For instance, if you feel like your kitchen is already cramped because of your growing family, then an additional counter space or a wider walkway may just do its magic. The important thing is to scrutinize the proposed layout of your new kitchen if its functionality is the main reason why you need to remodel it. This is because a poorly designed layout may leave your kitchen less functional than you intended it to be.
For the environmentally conscious individuals, a kitchen enhancement may be necessary to implement energy efficiency. This means that water conserving and energy-efficient appliances and fixtures are necessary to conserve precious resources. In the end, your needs and preferences will greatly dictate how you will be able to proceed with the enhancement of your kitchen.
Set a Budget
After you have carefully reviewed your reasons in remodeling or detailing your kitchen, the next thing that you need to do is to set a budget. If you have no idea on how much your kitchen remodeling may cost you, it will help to do some research by visiting kitchen showrooms or home stores. You can also ask your friends who recently had their kitchen upgraded or renovated. Once you have an idea on how much you are more likely to spend, set a budget that has a bit of a wiggle room to ensure that you will have some funds to cover unanticipated expenses.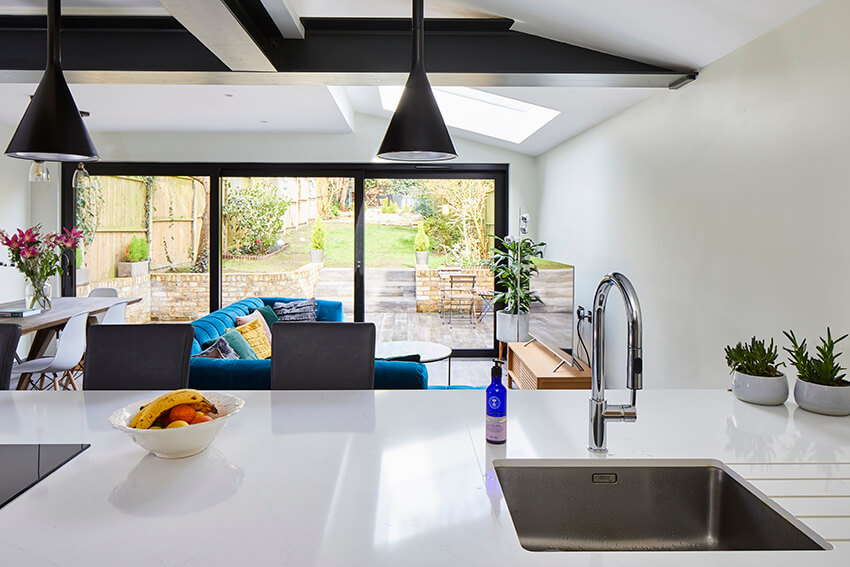 Kitchen Enhancement Projects
Regardless of whether you are remodeling or renovating for aesthetics or functionality, consider some of the kitchen enhancement projects below that may fit your purpose.
Cabinets
There are instances wherein your kitchen cabinets merely need a new dab of paint to bring out its elegance and style. There are also other instances wherein this may prove to be insufficient, which entails the need for you to acquire new ones. Keep in mind that new cabinets come in a wide variety of designs made of different materials, boasting different durability characteristics.
Fixtures
If you are after a modern-looking kitchen, then you may want to upgrade your kitchen fixtures. Not only will this look good, but it will even be more functional too. For instance, there are already kitchen faucets that you can start with a simple, contactless hand motion. According to the experts behind Kitchen Faucet Center, a kitchen faucet alone will surely have a great impact on how you can transform your entire kitchen. This is the reason why it is important to be able to choose the appropriate one based on your needs, as well as your preferences.
Lights
Apart from the fixtures in your kitchen, you may also want to consider updating your kitchen lights. While you always have the option of installing brighter bulbs, the overall lighting it creates may prove to be uneven. In this case, it would be best to go for additional lighting sources. However, depending on the construction of your home, this may entail the need for you to rewire to pave the way for an additional wattage capability.
Windows
Not only will an upgrade in your kitchen windows generate a certain curb appeal to your home, it can likewise be energy efficient too. This is because an outdated window can either be a source of heat loss in your home, or it can be that it inhibits natural light from passing through. In case of the former, you may be able to minimize this by weather stripping, but for the latter, you may already need a full window replacement.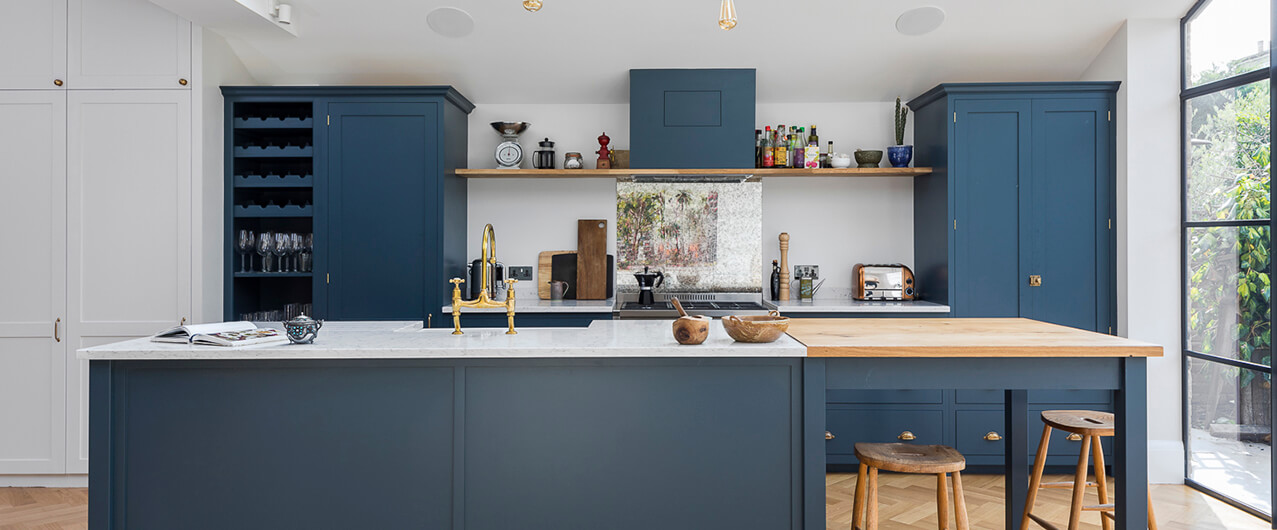 Countertops
Kitchen countertops come in a variety of materials and colors. It can be a binding factor that makes your kitchen theme look cohesive and unified, or it can also be the focal point of your kitchen, drawing the eyes of people in the room. Nevertheless, it is a professional contractor who can help you determine which is the most appropriate for your kitchen, both in terms of design and function.
Floors
Perhaps one of the biggest kitchen enhancements you can make is upgrading your kitchen flooring. A contractor will be able to help you if you are going after a natural flooring installation or a hardwood flooring upgrade. This is to ensure that your flooring is laid perfectly and accurately. In the same manner, even if you are merely refinishing your kitchen floors, it is still best to enlist the services of a professional contractor to do the job for excellent results. In the end, you will be able to bring out the charm of your kitchen's original flooring.
Your kitchen is indeed one of the places in your home where lasting memories are formed. It can be that this is where you and your family or friends spend quality time together, cooking your favorite dishes and eating it to your heart's content even before it reaches your dining table. This alone is reason enough why you need an enhanced kitchen that speaks of comfort and accommodates fond celebrations.