Small open plan kitchen living room ideas in UK
If you're looking to avoid living in a home that looks and feels cramped go for an open plan kitchen with living room. An open-plan kitchen will work even for a very small space. You will enjoy an open space that feels and looks more bright and spacious!
Although you'll find that most UK people tend to opt for a small open plan kitchen living room if their homes have limited space, the open plan kitchen can come in handy regardless of the size of your property. We shall explore some of the open plan ideas that you can consider for your home in London.
When designing your space, your taste, style, budget and preference are among some of the important things you put into consideration. Either way, you need to settle for the right design ideas to make sure that you make the most of your available space. Some of the design ideas you can opt for are as highlighted below:
Open-plan kitchen design ideas
1. Ensuring there's adequate lighting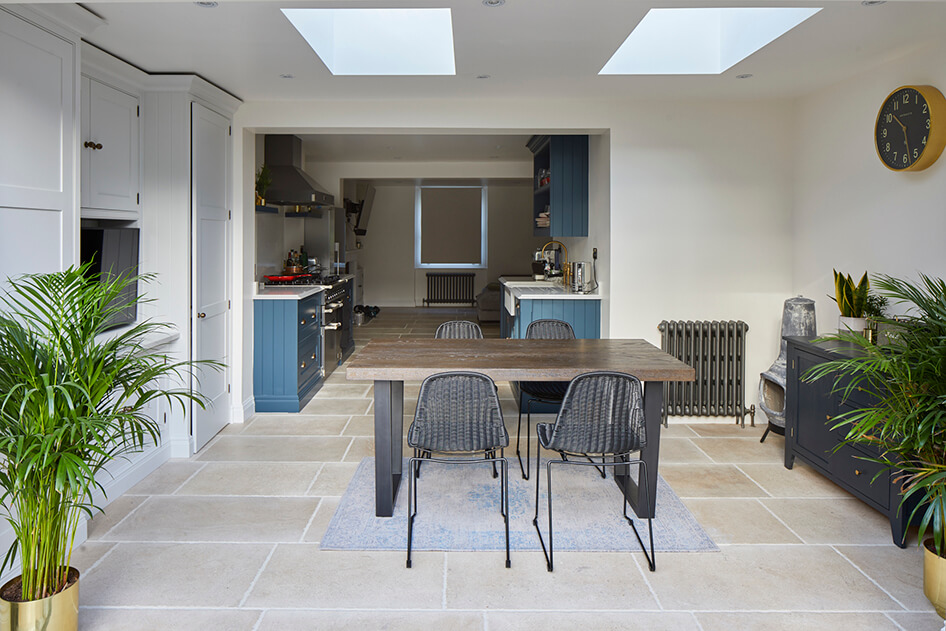 When designing your living space, choosing a design that brings in more light makes the space look more spacious and bigger. There are several things you can do to ensure that you make the most of the natural light available.
One way to go about it is by opting for skylights. This will bring in more light into your open plan space and also give a more modern ambiance.
2. Bring down the walls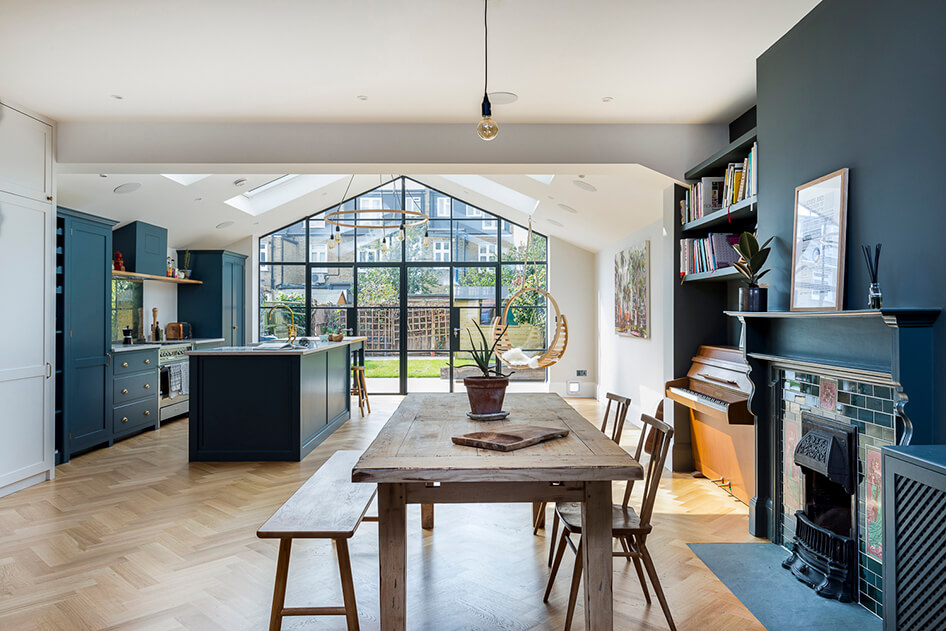 Well, this can mean an array of things but the focus is in the walls separating the kitchen and living room. You can choose to separate the two spaces using wall partitions. Instead of having plain walls, your London kitchen extension company can build you one with alcoves to act as additional storage or as space for more decorative detail to your open plan living area.
3. Connect your indoors to your outdoor space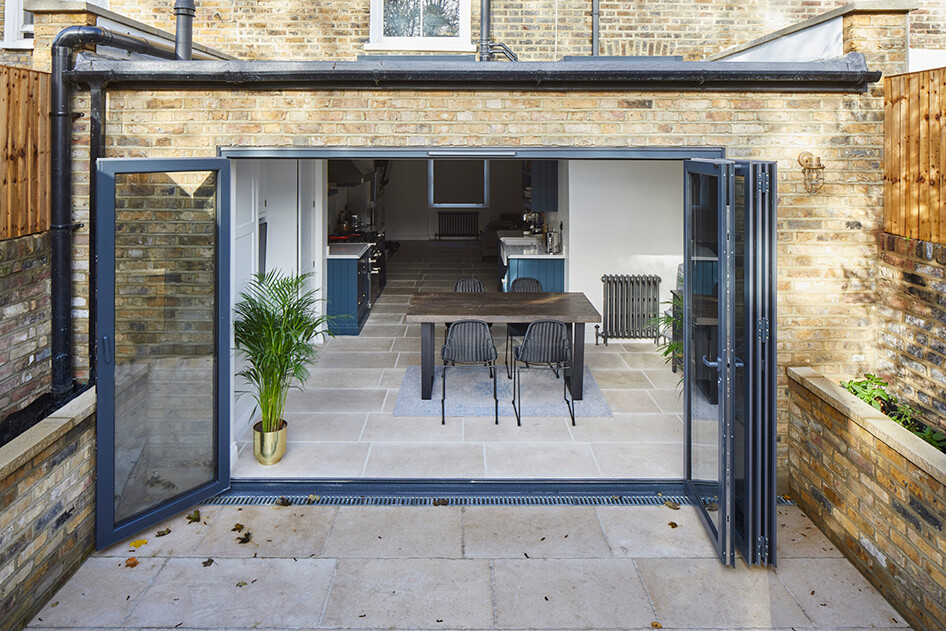 Whether it's a garden or a patio, you can seamlessly connect your outdoor space with your open plan kitchen and living space by replacing the solid walls with glass. Aside from letting you enjoy the beautiful views, the glass walls and folding doors will also let in a lot of natural light hence making your space look brighter and more spacious.
4. Ensure that you have adequate storage space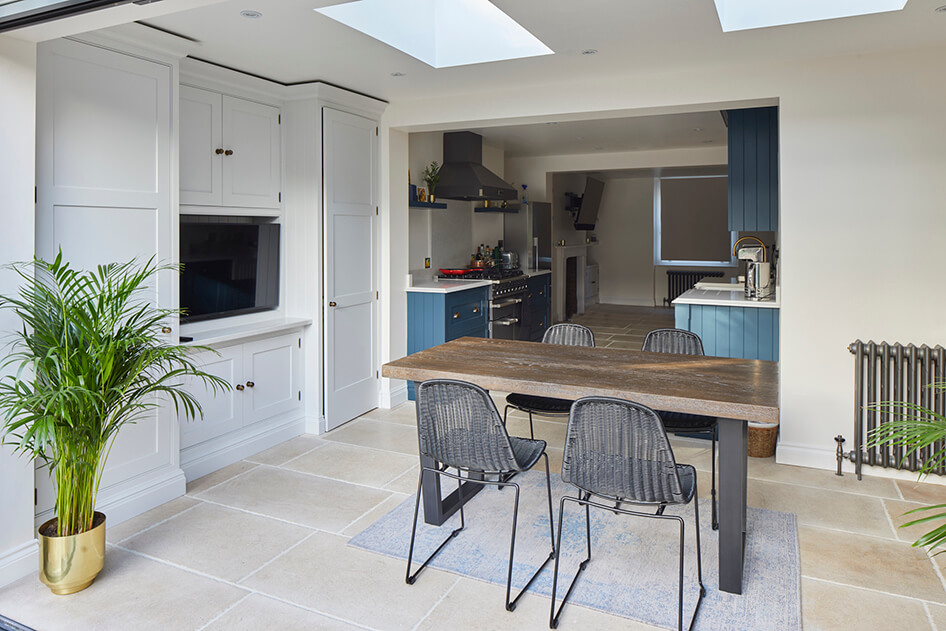 When it comes to an open plan space, making sure you make the most of the available space is crucial. One way to do this is by opting for inbuilt storage and appliances for your kitchen. This will give you adequate space to wove around and use. Getting rid of the top shelves would also be a brilliant idea since your space will look less congested.
It is also one way of retaining the focus on one level, people won't have anything to look at if the shelves aren't there. But, you can always opt to have an artefact on the blank wall if you want to make it your focal point. Since you won't be having any top shelves, you can invest in a pantry, or even have extra kitchen cabinets built on one side of your kitchen island.
5. Choose the right sink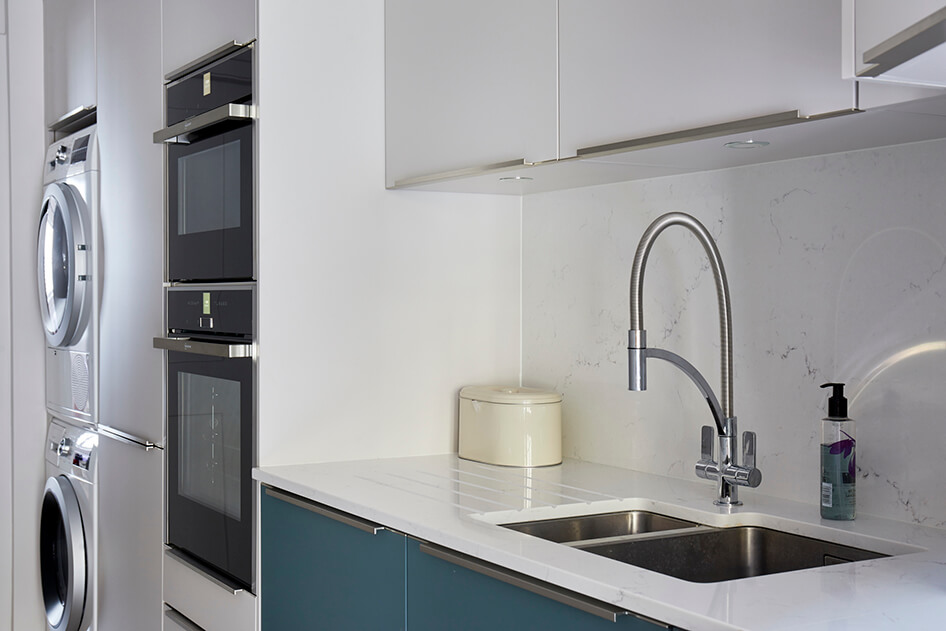 Yes, be sure to choose the right sink for your kitchen. Of course, you need to select a sink that suits you. You should be able to know what works best for you; do you need a single or double sink, what about the size and depth of the bowl? These are some of the things you should consider when selecting a suitable option.
6. Working with the right color pallet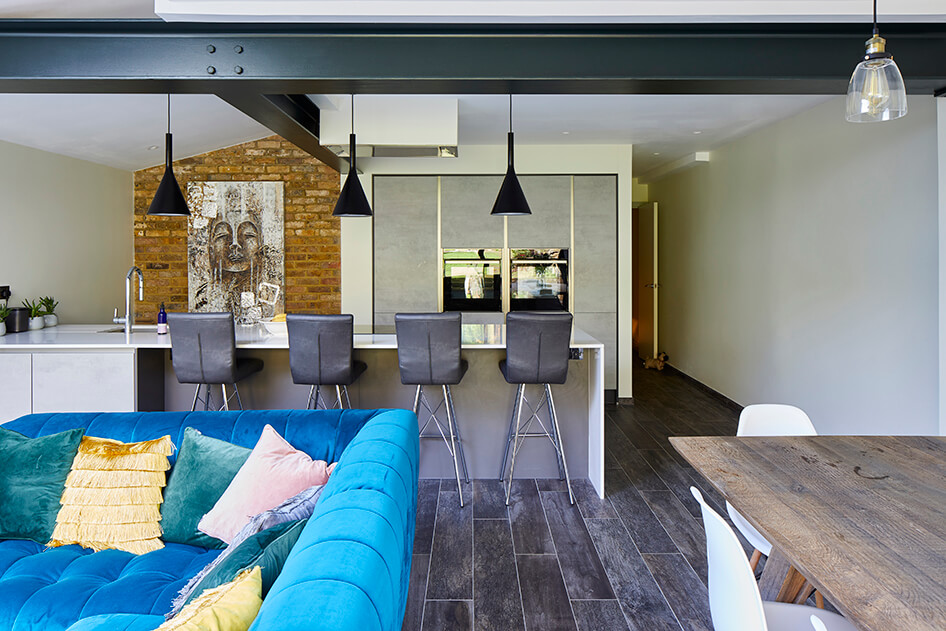 The colour that you choose for your open plan living room and kitchen will dictate the overall mood and tone of the room. Once you establish what you want your open plan living space to look like, you can easily decide on a suitable colour.
Working with a team of qualified and reliable interior designers should make your job easier. Your interior designer should be able to help you choose a colour pallet that goes well with your chosen theme.
7. Create more dining room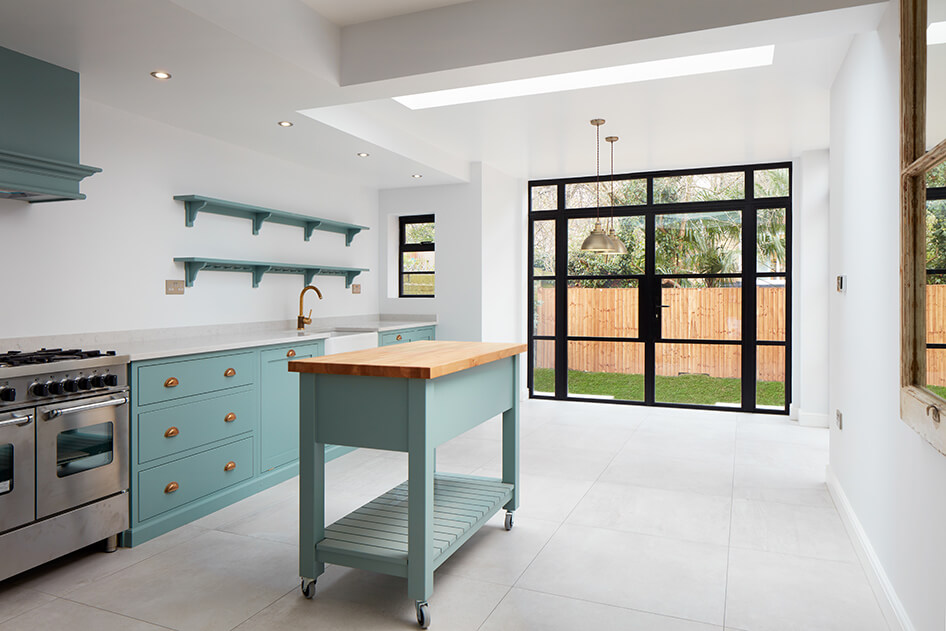 Aside from having a kitchen island or breakfast bar where you place bar stools, there are different ways to acquire that additional dining area depending on the kitchen design you choose.
You can also place a dining table to give you more room for you to enjoy precious family time with your loved ones. When it comes to the placement of either the table or island, you should ensure that it's not too close to the working area , but it should be close enough to allow for conversation.
Important things to consider when choosing an open plan design
Before commencing the design process for your small open plan living room or kitchen there are several things that you need to put into consideration. Some of them include the following:
Your budget
Your taste and preferences
The amount of space available
Your interior decor theme
Adherence to building regulations and requirements
From the type of furniture to the decorations you choose, there are a lot of aspects that are important in determining how your space will look. There are also plenty of design ideas that you can opt for your open plan layout other than the ones highlighted above.
You should be able to work closely with your interior designer to get a design that pleases you. After all, the interior design of your home is a reflection of your style and personality.