5 tips for kitchen renovation
Your kitchen it often the social hub of the home - it's a space where the majority of us cook, indulge, socialise, and entertain! After all, we all love a good party in the kitchen, right?

With this in mind, it's important that it is functional, stylish, and of course, inviting. But that's not all… a new kitchen renovation will not only add significant value to your home, it will also allow you to create a bestpoke space that reflects your family life.
And if you're thinking of renovating your kitchen, there's lots you will need to consider to ensure that it meets and exceeds your exact requirement such as from clearing all rubbish to complete renovation. After all, with the majority of us only investing in a kitchen renovation a handful of times in our lifetime, it's important that it is equipped with everything your family needs to enhance your day-to-day living.
1. Understand what you want to achieve
First and foremost, before you embark on any property renovation project, it's vital that you have a clear idea of what you want to achieve.
With this in mind, you should think about setting out clear goals when it comes to utilising and optimising the space you have available, based on your family's specific requirements.
For example, if you have a large family, storage and dining space may be a priority, whereas a kitchen for a smaller family may have different requirements.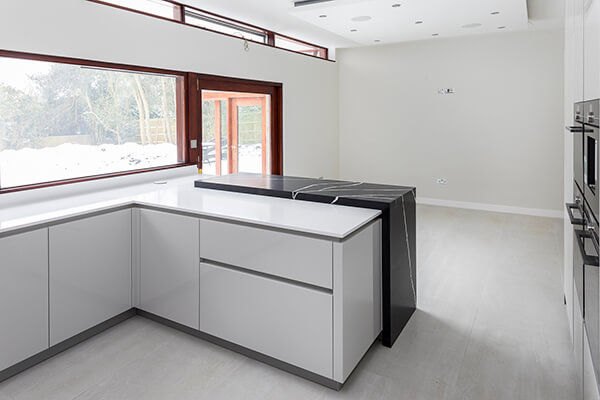 2. Storage solutions
As your kitchen is often one of the busiest rooms in your home, choosing the right kitchen extension storage solutions for your needs is important when it comes to optimising space.
And the possibilities are truly endless! From spacious cabinets, moveable islands and innovative shelving solutions through to cabinets, floor-to-ceiling cupboard space, and wall storage, there's lots of ways to utilise the space available in your kitchen.
3. What will you use the space for?
Kitchens are no longer just about cooking and indulging!
This is because more and more of us are increasingly using the space to entertain, socialise and catch up with family and friends.
With this in mind, you might want to consider integrating a comfortable seating area into your kitchen, a kitchen island, the latest entertainment system or even under floor heating.
Oh and if you have little ones, you might also want to consider child proofing your kitchen so that it is a safe space for your favourite little people to join in with lots of family fun. This is because with lots of utensils, chemicals and dangerous appliances in arms reach, it's definitely worth taking the necessary steps to prevent any accidents occurring when it comes to re-designing your kitchen space.
4. Be inspired
Renovating your kitchen should be an exciting time. After all, it's a space that most of us spend the majority of our time in, so it's important that it is not only functional but also aesthetically pleasing.
Renovating your kitchen is an opportunity to inject elements of your personality into your home.
And in order to ensure that you make smart choices for your needs, before starting any home renovation project, it's always worthwhile checking out existing layout ideas for kitchens, in order to determine what you like and don't like.
Flicking through home interior magazines or checking out interior design websites is a great way to find lots of new and exciting kitchen renovation ideas, especially when it comes to finding counter-tops, units, kitchen seating and storage solutions that will truly make the most of the space you have available.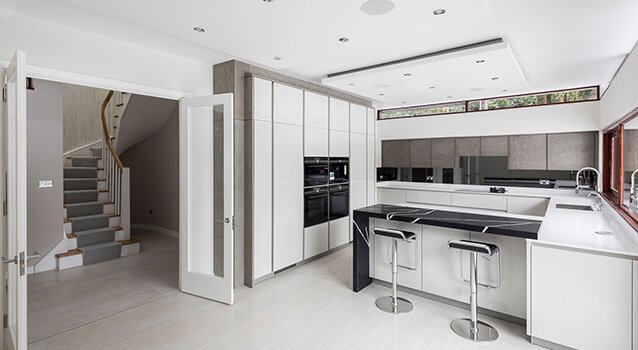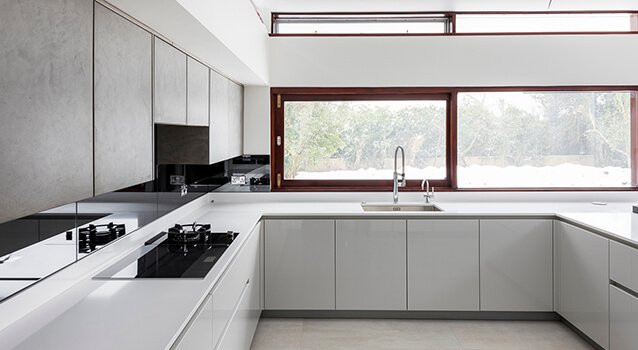 5. What appliances will you integrate into your kitchen?
The functionality of your kitchen is super important. And thanks to advances in technology, there are now a whole host of innovative and exciting kitchen appliances that will enhance the performance and function of your kitchen.
But before you get carried away, it's important that you consider whether or not you have the space to accommodate your new appliances. So when you're designing the new layout of your kitchen, check the dimensions of the products that you want to integrate into the space.
If you're limited on space, you could always consider integrated kitchen appliances and home extensions.