In What Order Should You Renovate a Home
Have you purchased a home that needs repair? Or, maybe, you want to improve your existing home? One way or another, you need to know the order of house renovation works.
Renovating a property can be hard. Oftentimes, the owners of properties find it difficult to start with a project. Read on to get tips for creating a checklist for renovation of house.
What order do you renovate a house?
You need to figure out what aspects of a building can be improved. Plus, you need to decide in which order tasks have to be performed. When planning your project, it's important to take into consideration every detail.
1. Create a To-do List for Your Renovation Project
It's a lot easier to do home improvements with a plan in mind. Analyze other renovated houses in your area and try to find out what things in your building have to be changed. Keep a close eye on every aspect of the project.
2. Make Changes to Your To-Do List
You shouldn't get started with construction work, once your to-do list is ready. It makes a lot of sense to think some time. After that, you may want to change your decisions and update your to-do list.
The tasks in your to-do list have to be sorted. It would be better to divide them into different categories. Add some notes to describe the details of the work that has to be done.
3. Set Priorities for Building Tasks that Need to be Done
Every work in your to-do list must have a priority. You should analyze the importance of the work and prioritize it. So, you'll be able to see when and what work has to be done. Clearly, you should get started with particularly urgent tasks.
Let professionals take care of your renovation so you can have peace of mind.
4. Hire Reliable Builders
The next thing that you need to do is to hire a trustworthy contractor for your project. Lots of interior design companies as well as renovation companies in South London are available these days. If you do go the route of hiring a builder, make sure they have the right insurance cover.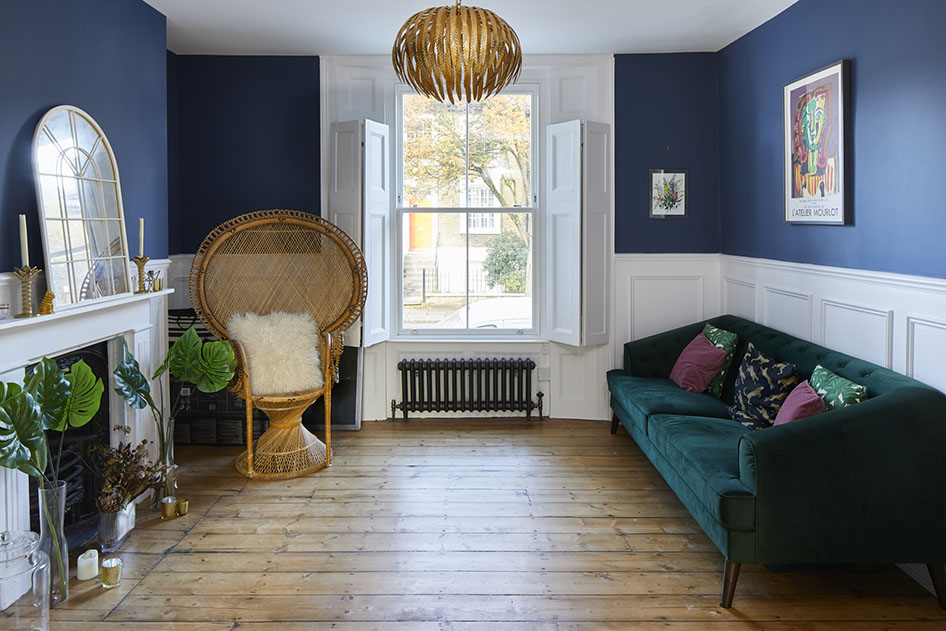 What is the First Thing to Do When Renovating a House?
It all begins with preparation. The first thing that you need to do is to get your property ready for renovations both inside and outside. Also, planning permission may be required for some types of renovations.
It's a good idea to start a remodeling project with the inspection. During the inspection, specialists will check the whole house carefully including attic, ground floor, walls, windows and doors, roof, gutters, plumbing system, central heating, garden, etc.
After examining your building as well as your home renovation needs, an inspector will advise you upon an appropriate solution. Depending on the situation, you may need to resolve different types of issues prior to doing improvements.
1. Get All Structural Problems Resolved
Before to get started with a renovation a house owner has to make sure that a property has no cracks and other types of structural damage. All structural issues have to be fixed ahead of time.
2. Get Dump Issues Fixed
You'll waste your time and money on home renovation if you don't get damp and root issues fixed in advance. Check your property for problems like damp patches, rotting joists before to get started with building work. If these types of issues are found, they have to be fixed.
3. Get All Leaks Fixed
Leaking water can cause a huge damage in your living environment. And of course, you should do everything possible to prevent these kinds of things from happening. So, you should try to detect all leaks and do all the necessary repairs in advance.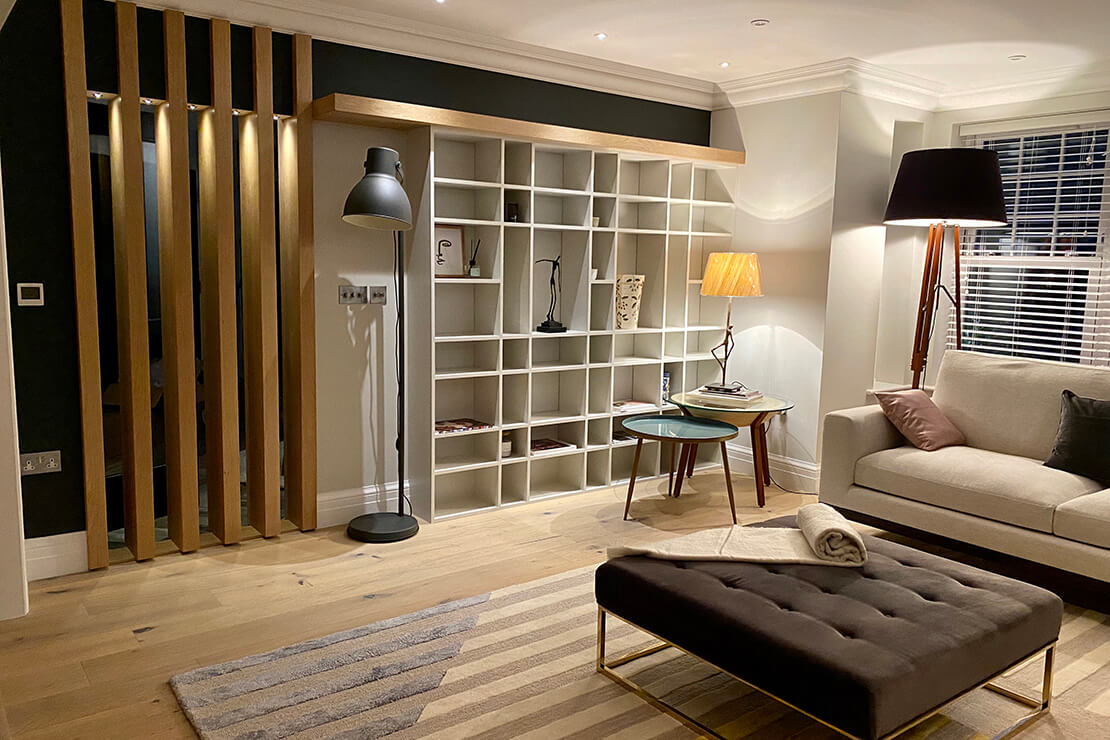 What Renovations are Worth Doing
There are different types of home improvement projects. Read on to find out what jobs can be done to improve your home.
1. Improve Your Home's Exterior
You should improve your home's appearance before you start working on the interior. Think about replacing the roof, attic, doors and windows in your building. Move the lawn or do a garden makeover if necessary. You have to do every single thing possible to improve your property.
2. Add More Space to Your Home
Would you like to build an extension for your home? Do you want to change the building's layout? Are you planning to remove or add a wall? Or, maybe, you are interested in loft conversion? Take advantage of services provided by reliable house extension builders. Get a consultation of a structural engineer and a professional designer before to start doing this kind of work.
3. Update Your Electrical System
Electrics in your building has to be inspected carefully. Make sure that electrical service panel, electrical outlets, cables, lighting as well as light switches are working properly. Do rewiring and the necessary replacements in such a need arises. Get advice from an electrician!
4. Update Your Plumbing System
It makes a lot of sense to upgrade a plumbing system. All old pipes, sewer pipes as well as old fixtures in your home have to be checked. Outdated plumbing items have to be replaced with new ones.
5. Floor Replacement
Floor replacements are one of the best ways of decorating a home. So, consider renewing floors in all rooms of your building.
Carpets would be the perfect choice for high traffic areas. Tiled flooring is more suitable for bathrooms and kitchens. Laminated hardwood floors are a good solutions for rooms.
Explore all of your options carefully and make a smart choice. New floors will greatly improve the look of your home and provide your living environment with the modern feel.
6. Decorate Your Living Environment
When decorating a property, you should get started with walls and ceilings. Bathrooms and kitchens should be decorated first as well. You can decorate your home in many different ways. You can do plastering walls, painting skirting boards, etc. Are you interested in getting your house painted? Keep in mind that property refurbishment companies are always ready to recommend you cost-effective solutions for your home decoration needs.
Fireplaces are a key part of many living rooms today. So, consider adding a fireplace to your living room if you don't have one. Also, you should think about furniture replacement. Paintings as well as photographs would be a good addition to your living room too.
7. Bathroom Remodel
Bath, water closet, taps, light fixtures, boiler, ventilation, washing machine and shower have to be replaced with new ones if your bathroom hasn't been renovated for a long time. Adding ceiling fans and re-tiling will increase the value of a bathroom. Check this handy bathroom renovation checklist; those tips will help you to finish up the work quicker. If you want to know more about what affects the price, the following bathroom renovation cost guide will help you.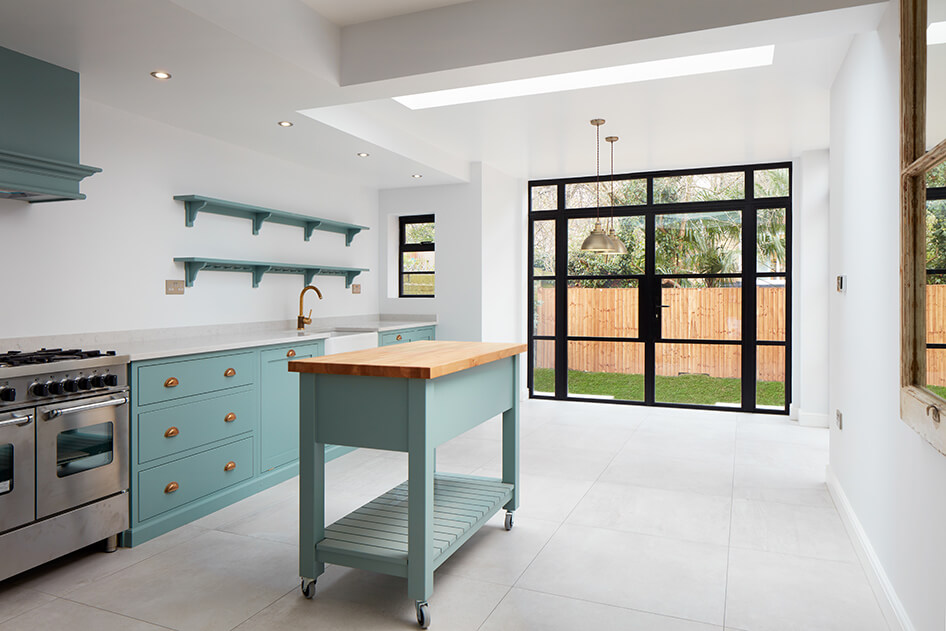 8. Kitchen Remodel
Kitchen remodeling plays a very important role in home renovation process. A simple kitchen renovation can cost anywhere between £5,700 and £17,100. New kitchen adds a lot of value to the property. If your budget allows, you should replace all kitchen units. Consider adding a breakfast bar with stools, dining table, plug sockets, glass doors, wine shelves or installing new tiles in your kitchen. There are many other kitchen remodeling ideas. See photos on Facebook to get inspiration.
Which Room Should You Renovate First
House renovation where to start? Actually, it's one of the frequently asked questions. It's a good idea to begin with the room that's furthest from your entry door. Then, continue to work with other rooms this way. This will help you avoid walking through rooms that have been renovated.