What is the cost of bathroom renovation
We can all agree that bathrooms are one of the most used rooms in most homes. Therefore, ensuring that you have a beautiful and functional bathroom is a priority for any homeowner. Bathrooms come in different designs, shapes and sizes that ultimately impact the overall cost . We shall have a look at the average cost of a bathroom renovation and other important details you need to know.
How much does it cost to remodel a bathroom
The cost of bathroom remodelling can be anywhere from £1,500 to £7,000. For a DIY bathroom renovation project, it will cost you anywhere between £1,000 to £1,500. If you're looking to have a high-end bathroom remodel, you should expect to pay anywhere around £15, 000. Therefore, the average renovation cost in the UK is £4,500.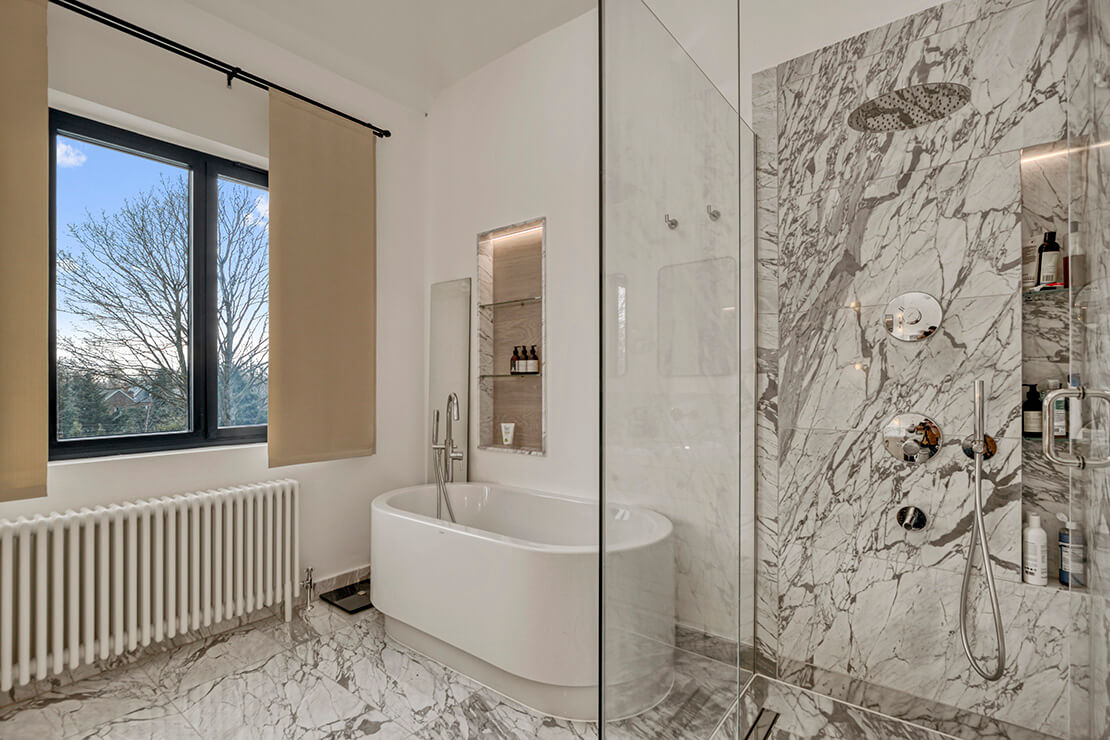 Remodelling your bathroom is among the many house renovation ideas that you can implement if you intend to improve your property's value. Of course, the amount will vary depending on various factors such as the size, design and your budget among other things. Not to mention the other aspects you need to incorporate in your bathroom renovation cost.
Factors affecting bathroom renovation cost
There are several factors that significantly influence the overall cost of bathroom renovations and in turn house renovation costs in the UK. These factors include the following:
The size and current condition of your bathroom
The units to be installed(shower, bath, bath, toilet etc)
The type of materials to be used
The prep work required
The decor
Location of your property
The builder you work with
The design you want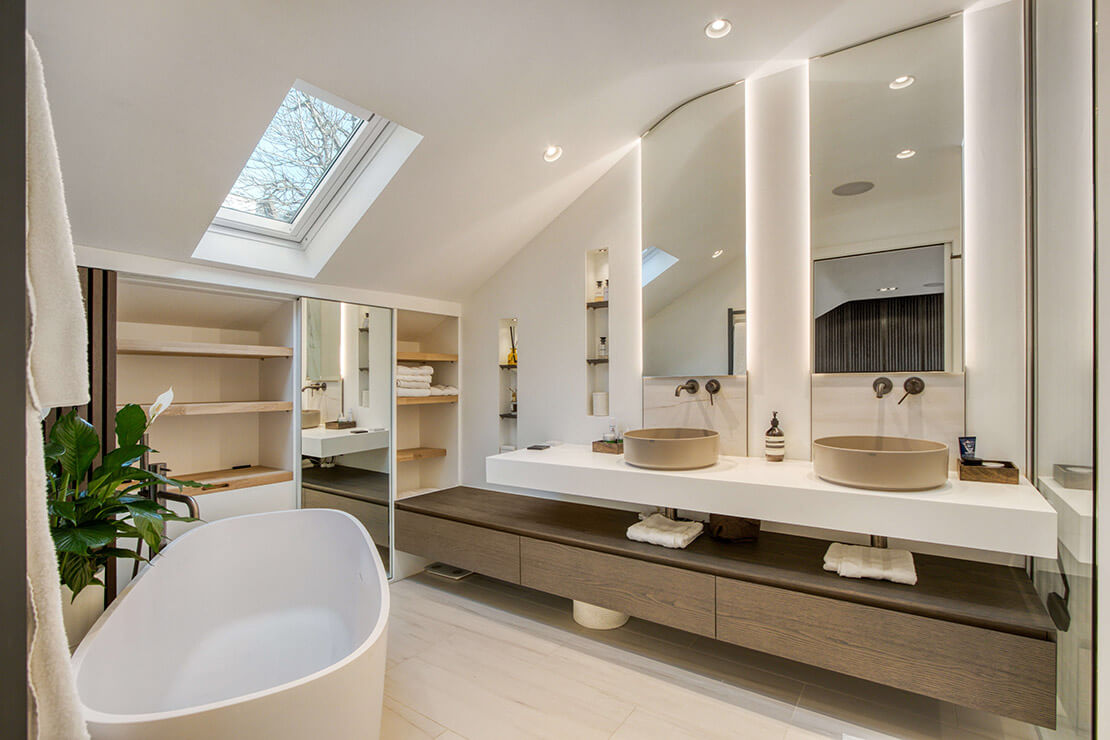 Costs you need to consider during a bathroom renovation
There are certain costs you will incur during a bathroom renovation and they play an essential role in determining your budget. The different costs include the following:
Bathroom fitting costs
Plumbing costs
Electrical costs
Walls
Labour costs
Bathroom fitting costs
From baths, showers, taps, toilets, to bathroom basins, there are several bathroom fixtures and fittings you need to buy for a bathroom renovation in the UK. For instance, you should expect to pay an average fee of £850 for a bathtub.
The installation costs will also vary depending on the size, quality and design you want. When it comes to installing a standard shower unit, it will cost you approximately £500. If you were opting for a walk-in shower, you will pay anywhere around £200 to £2,000.
The design you want to achieve will determine the type of fixtures and fittings required. You should also know these fittings take different durations to be fixed.
Plumbing costs
Whether you're planning to do it as a DIY project or you're planning to hire a professional for the job, it's best to plan your plumbing layout in advance. This will help you reduce the overall cost.
However, it's advisable to hire a professional to avoid any unnecessary hustle. If possible, you should use the existing plumbing for your old bathroom to avoid any additional costs. Depending on the alterations that need to be made, plumbing can cost you anywhere between £700 to £900.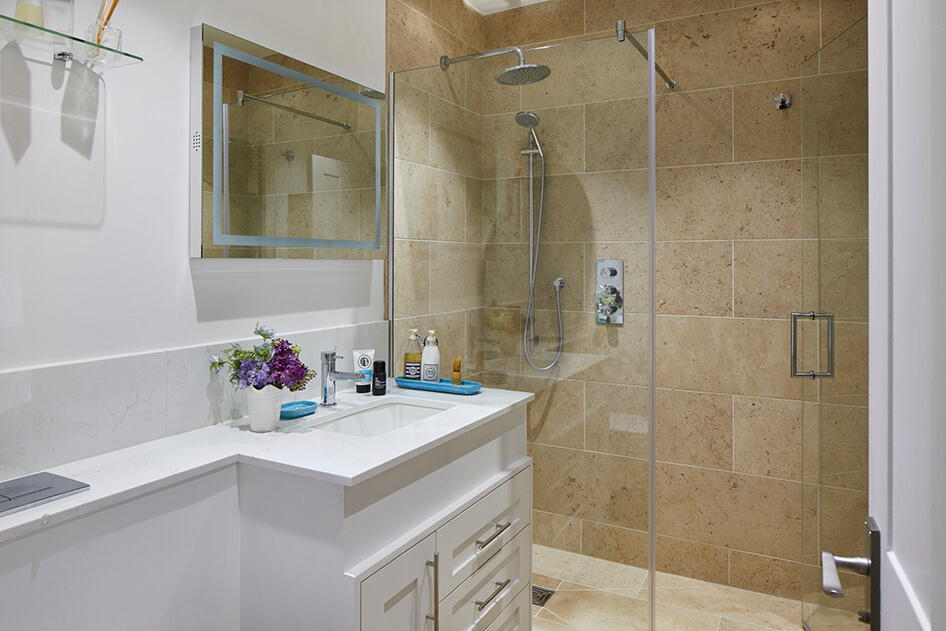 Electrical costs
Bathroom circuits, type of lighting and ventilation are among the things you have to consider when thinking of the electrical costs. The type of fixtures you want to include will determine the cost and the electrical wiring altercations to be made. If you want any luxurious features, you'll have to incur an extra bathroom cost.
Bathroom walls
From bathroom tiles to other wall cladding options, there's plenty you can do to spruce up your walls. You should factor in the cost of the grouting, tile adhesive and ply used underneath the tiles. On average, bathroom floor tiles should cost you anywhere between £25 to £65 per square metre depending on the quality chosen.
Labour costs
Most of the time, the size of your bathroom suite and the amount of work that needs to be done will determine the labour requirements. The cost of labour will ultimately determine the average cost of your project. Labour cost in the UK can range anywhere from £350 upward. You should expect to pay around £1000 for any plumbing work on an average sized bathroom.
How long does a bathroom renovation take
On average, renovating your bathroom will take anywhere between five days and a week. The amount of work that needs to be done is among the many factors that will determine the duration of your project.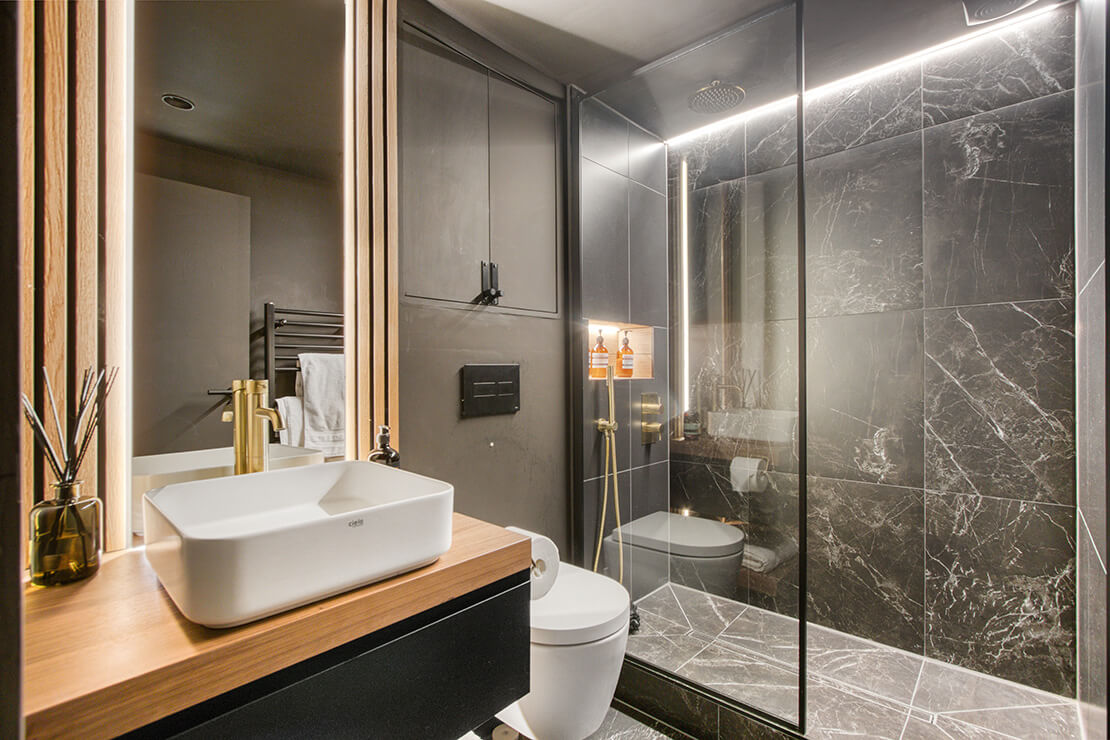 5 Easy steps to plan a bathroom renovation
If you hire a team of professional house renovators, they will work with an efficiently laid out schedule to ensure the job is done. On the other hand, here is how you can seamlessly plan your bathroom refurbishment if you intend on taking it on as a DIY project.
Initial prepping
Wiring and plumbing
Construction and preparation
Bathroom tiling
Finishing and cleaning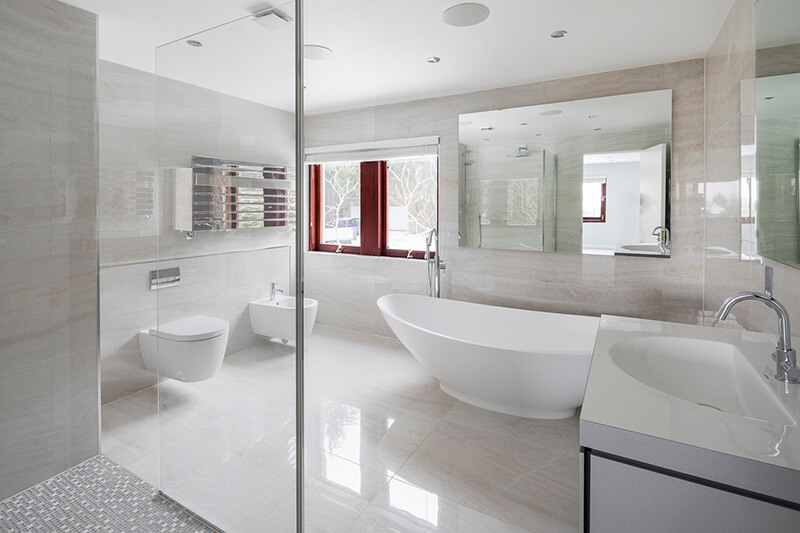 There's a lot of planning and management that goes into ensuring you achieve a successful bathroom renovation project. When coming up with a budget, you should ensure you allow for any miscellaneous expenses that might be incurred along the way. In every construction project, efficient project management is necessary as it allows for close monitoring hence steering away from any unnecessary inconveniences.
Having looked at some of the bathroom renovation costs you're likely to incur, it will be easier for you to establish an accurate budget estimate for your project. However, you should not that different contractors have different price ranges. Also each project is of a unique nature so you shouldn't expect them all to cost the same.