10 ideas for kitchen extensions with bifold doors
Incorporating bifold doors into your kitchen extension is a great way to create a bright, open space while forming a seamless transition between indoor and outdoor living. With the ability to fold away and create a wide opening, they can help make your kitchen feel more spacious and welcoming. Their folding mechanism is designed to optimise your available space, allowing you to enjoy a spacious and functional kitchen. In addition to their space-saving capabilities, bifold doors are low-maintenance and easy to clean, freeing up your time for other activities and allowing you to fully enjoy your kitchen extension without the hassle of constant upkeep. Plus, by letting in natural light and fresh air, bifold doors can create a brighter and more inviting atmosphere. Check out these ten ideas below;
1. Natural light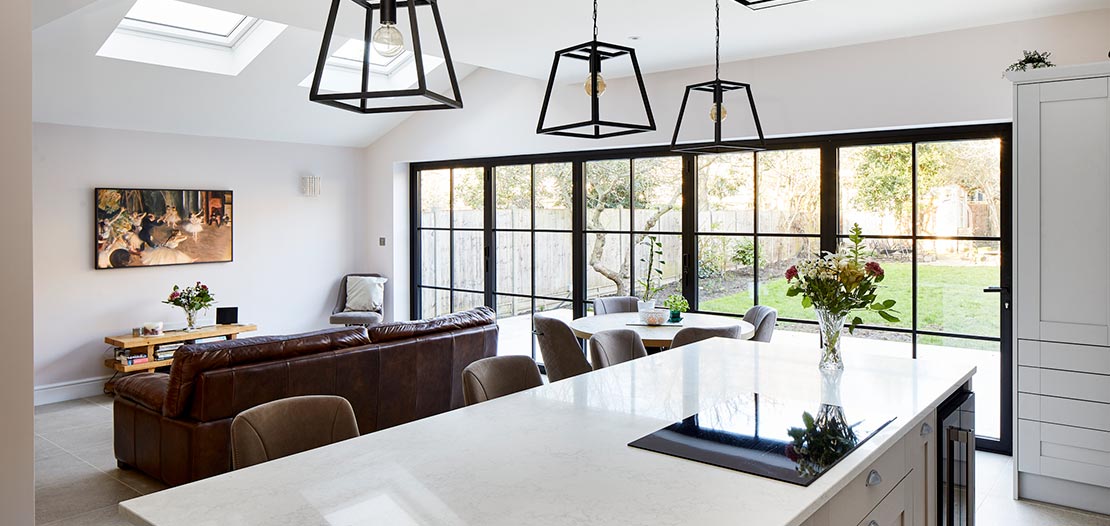 Bringing natural light into your kitchen space can be effectively achieved through the use of bifold doors. The large glass panes allow sunlight to enter a room, making it brighter and more inviting. This can help reduce energy bills as natural light can replace the need for artificial lighting during the day.
2. Versatility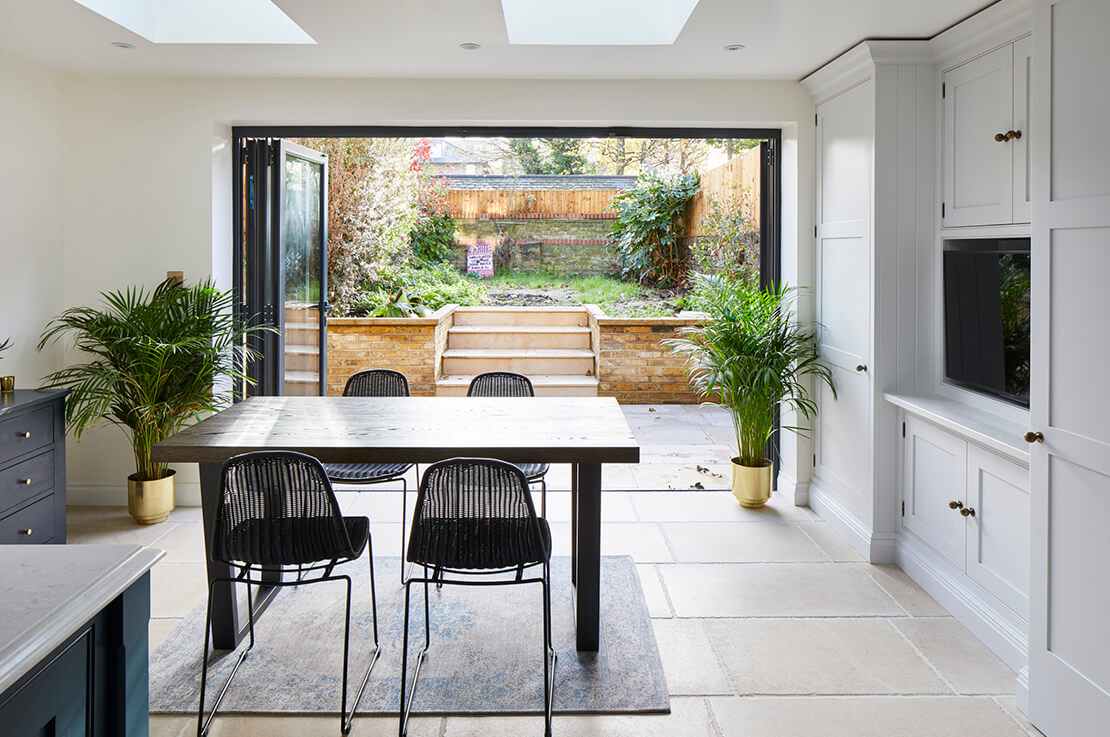 The versatility of bifold doors makes them a great choice for a wide range of spaces, including living rooms, kitchens, and outdoor patios. They can be customised to fit any space and come with a variety of options for glass, frame materials, and colours to meet your requirements.
3. Seamless indoor-outdoor living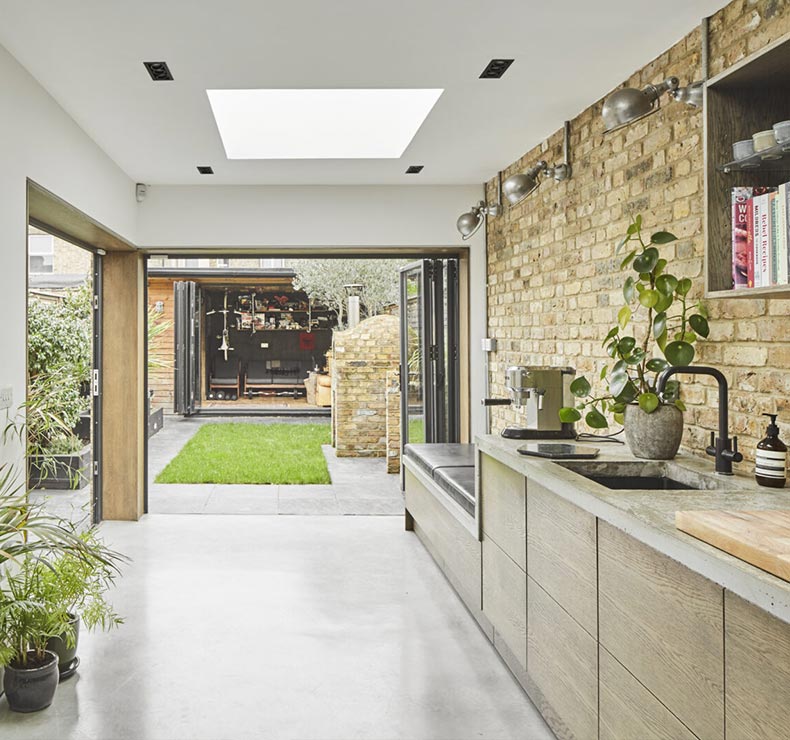 One of the primary reasons for incorporating bifold doors in a kitchen extension is to create a seamless connection between the indoor and outdoor areas. They allow you to enjoy the benefits of the outdoors from the comfort of your home, providing the ideal space for entertaining guests, relaxing, or even exercising in the fresh air and sunlight.
4. Space-saving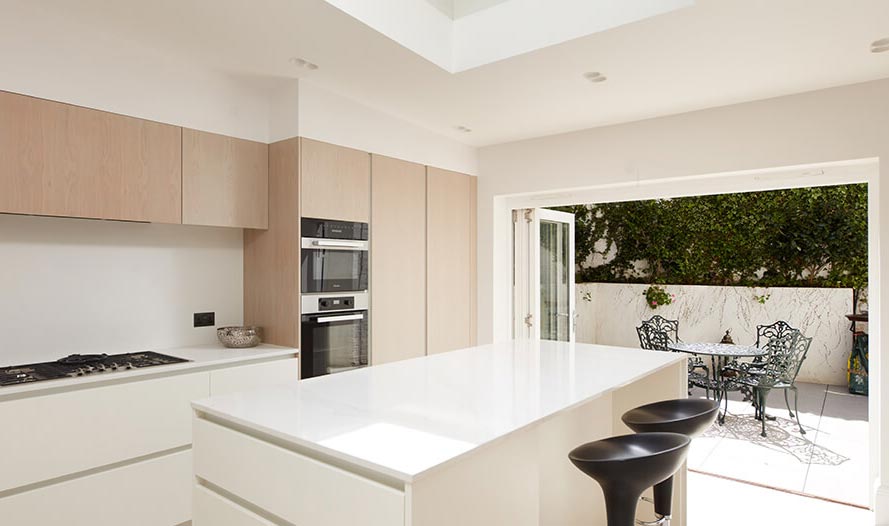 An effective way to save space is by installing bifold doors in your extension. They can be discreetly folded back against a wall or neatly folded to one side, creating an small open-plan living space. This makes them ideal for smaller kitchen, homes or apartments where space is at a premium.
5. Enhanced security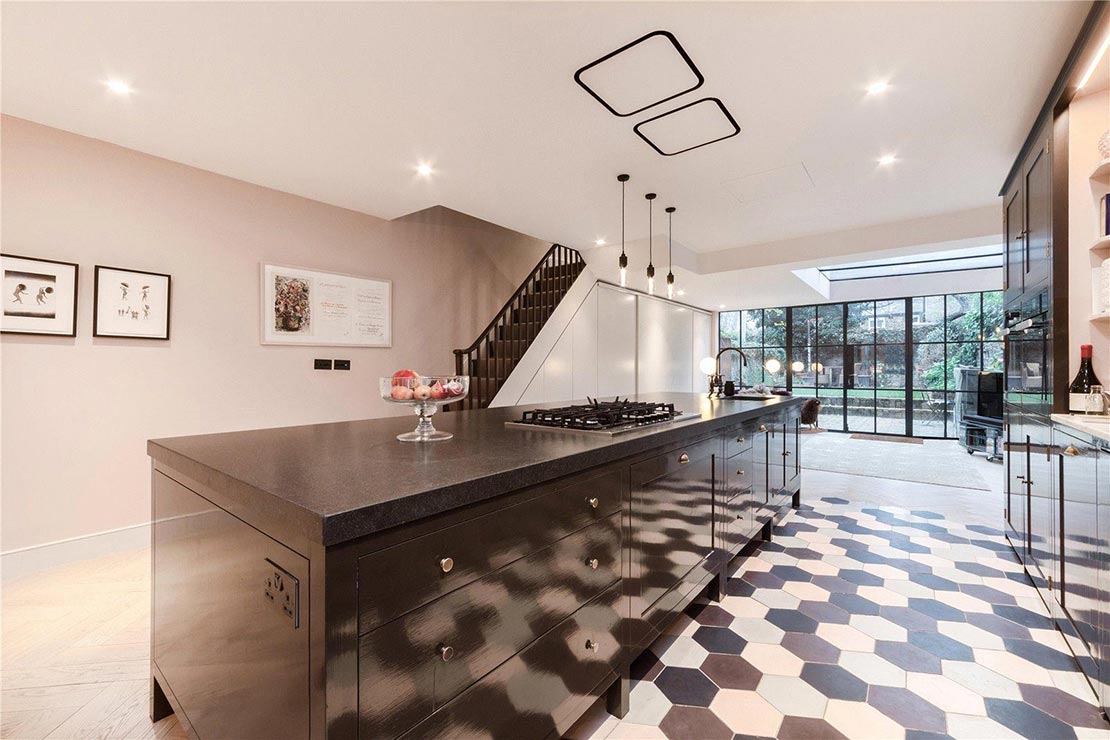 Bifold doors have come a long way in respect of security features. Modern manufacturing of these doors ensures they are built with high-quality materials and locking systems to ensure maximum security. These enhanced features give you complete peace of mind, knowing that your home is secure and protected.
6. Improved energy efficiency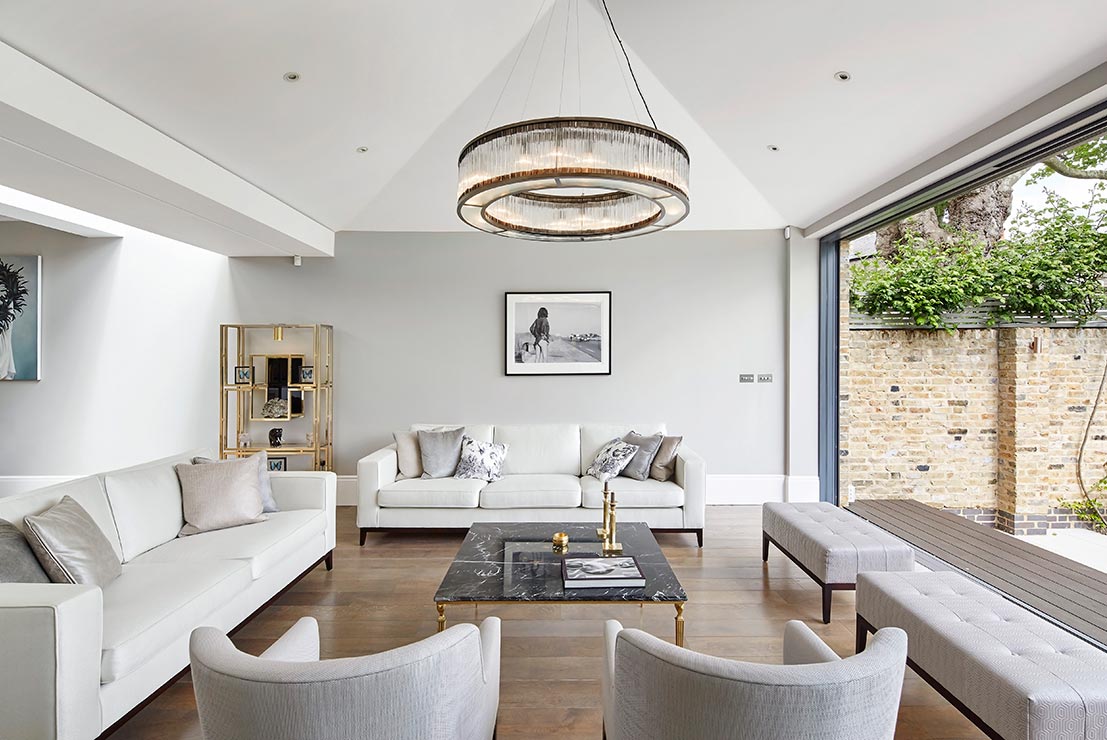 As home energy costs continue to soar, the installation of bifold doors can help enhance the energy efficiency of your home. Modern bifold doors are designed using high-quality glass with excellent insulation properties, reducing heat loss in the winter and keeping the home cooler in the summer. This can help to reduce your energy bills and make your home more comfortable to live in.
7. Easy maintenance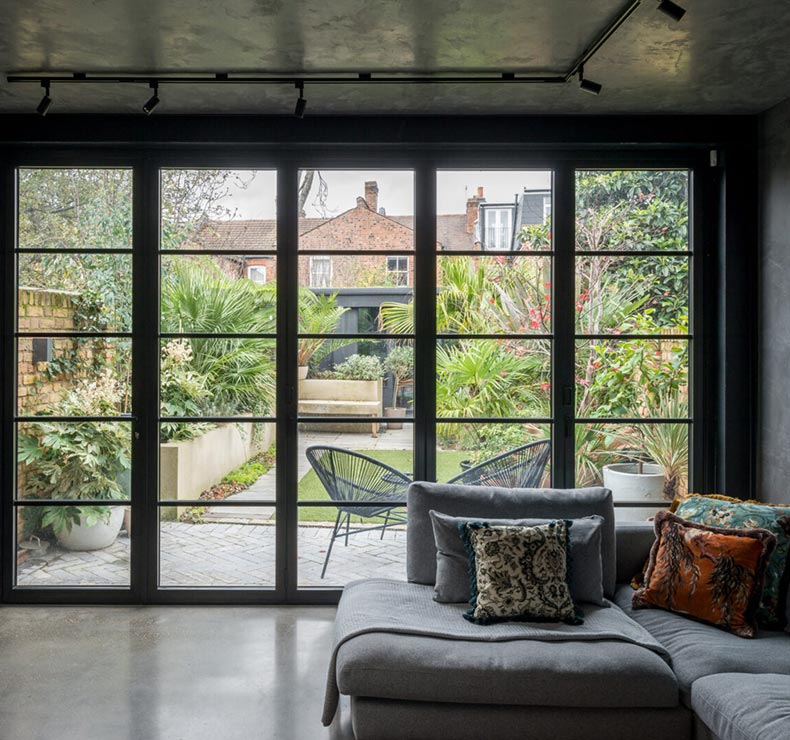 Maintaining bifold doors is effortless, as they only need occasional cleaning to remain in top condition. The frames can be cleaned with a non-abrasive cloth and mild soap, while the glass can be cleaned with a shop-bought cleaner or a mixture of vinegar and water.
8. Aesthetic appeal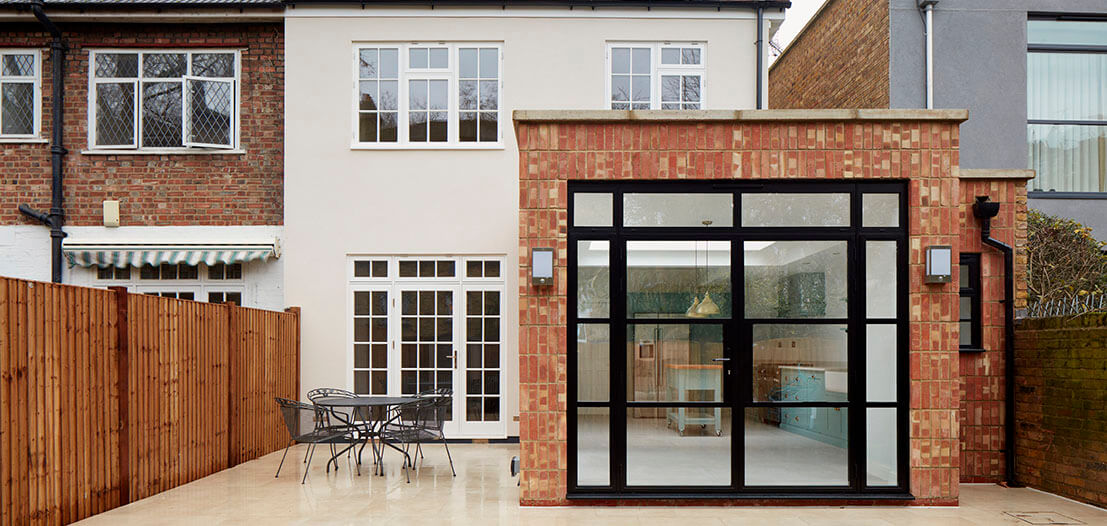 If creating a wow factor is what you're looking for, then bifold doors certainly bring that and add a touch of elegance to any home. They come in many styles, finishes, and colours, making them a stylish addition to your kitchen extension.
9. Accessibility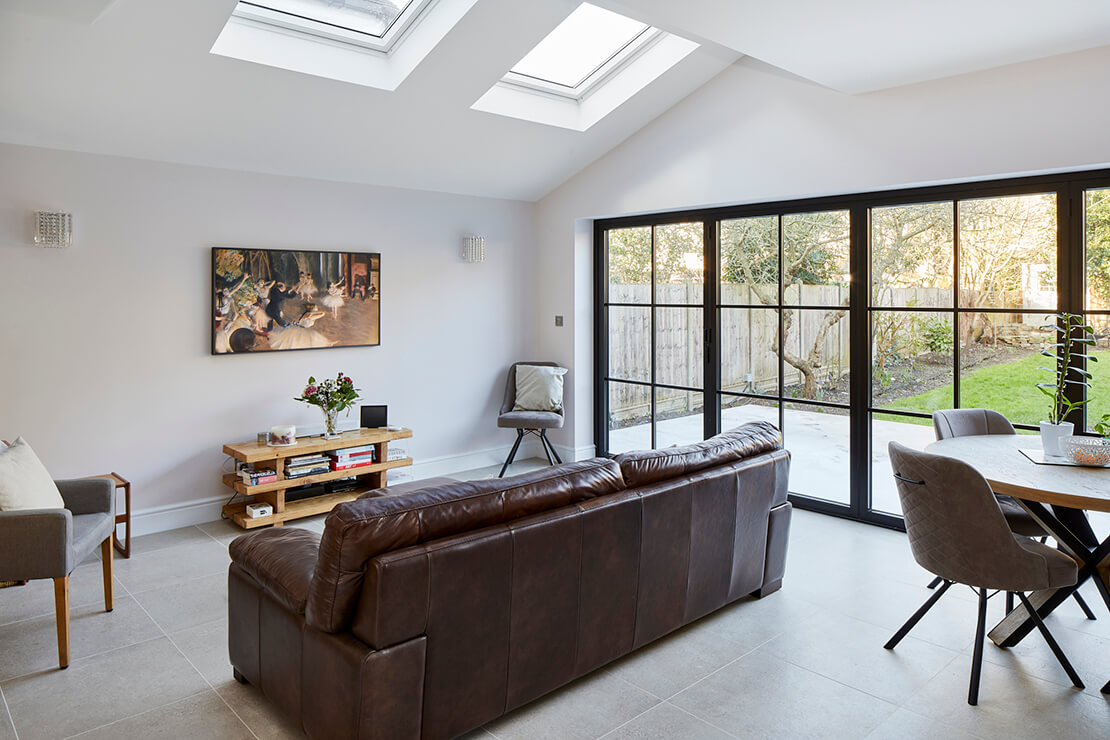 An often overlooked benefit of installing bifold doors in your kitchen extensions is the easy access they create for people with mobility issues. This makes them an ideal choice for individuals who use wheelchairs, walkers, or other mobility aids. The large openings make it easier for those with mobility difficulties to move in and out of the kitchen living area without the common challenge of navigating around a traditional door.
10. Increased property value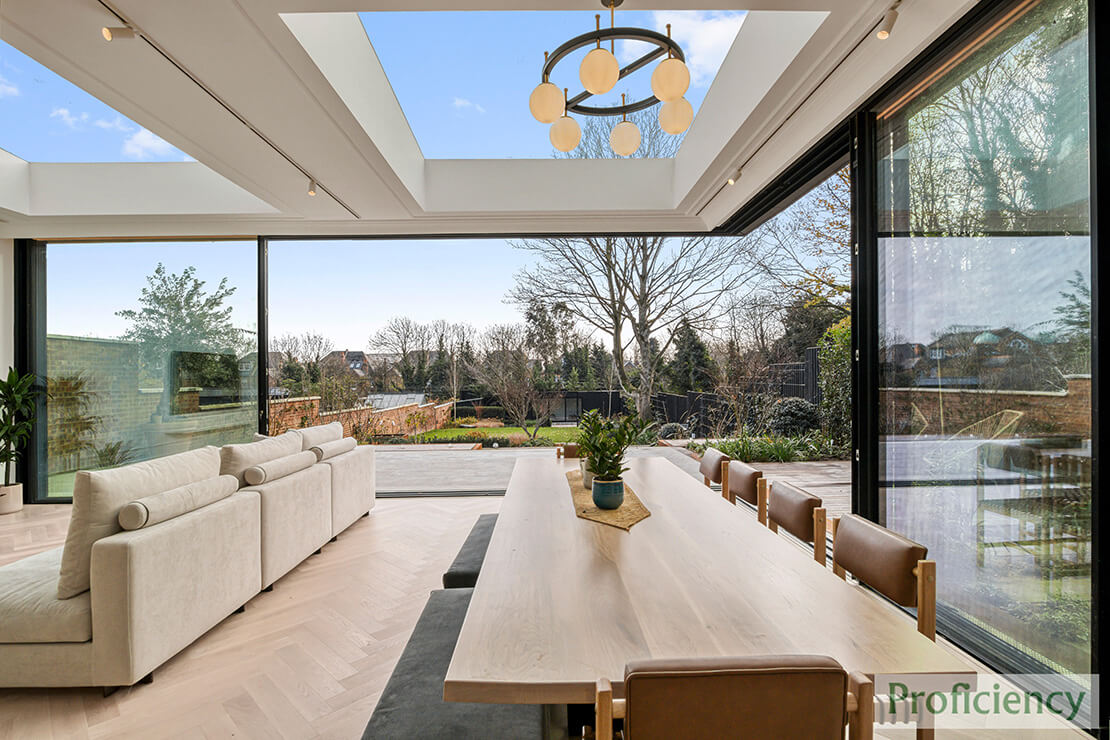 Whether it is your forever home or a kitchen renovation idea you wish to get done, bifold doors can increase the value of your property. They create a unique selling point that can make a space more attractive and functional. They add a modern touch to your property, making it more desirable to potential buyers. This can be a significant advantage in the housing market, making their installation a wise investment for any homeowner.