Loft Conversion Hendon
The London-based firm Proficiency is a loft conversion specialist in Hendon, with the craftsmanship and expertise needed in order to design and deliver the best loft conversion in Hendon that only exists currently in your dreams. We offer a comprehensive service and help you to develop your concepts.
Hendon Loft Specialists
Your loft conversion in Hendon will be designed around the ways that your space will be used. We will listen carefully to your plans, draw on the sources that have inspired you (like online and magazines), and make sure that your home improvement project provides you with everything you have dreamed of. If you have a design professional or architect already, we will work closely with them in order to bring your already developed designs to life.
We have gained multiple experience with converting loft spaces all across North London, in areas such as West Hendon, ,Brent, Cricklewood and surrounding areas, meaning that our loft specialist in Hendon completely understands all of the various components that are needed for creating the ultimate loft conversion.
Allow us to handle every stage in the production process. The main goal of ours is to ensure that you are able to enjoy an exciting and new space that is right for the property and exceeds your vision.

Hendon Planning permissions
As a North London-based company, we are local to you. We completely understand the planning application process and the many rules that might apply to Hendon. If you need any help with planning permission and understanding it, please get in touch with us. We will be very happy to provide you with guidance and advice, such as which type of loft conversion would best suit you. You can reach us on 02074356231.
Building regulations
These define certain rules to protect the welfare, safety, and health of the individuals working on your loft conversion. In addition, the regulations set the standard when it comes to sustainability and energy efficiency. Our Hendon loft conversion team has a thorough understanding of the building regulations, and we will work to ensure that your project meets every demand, regulation, and the rule of the imposing legislation that is in place.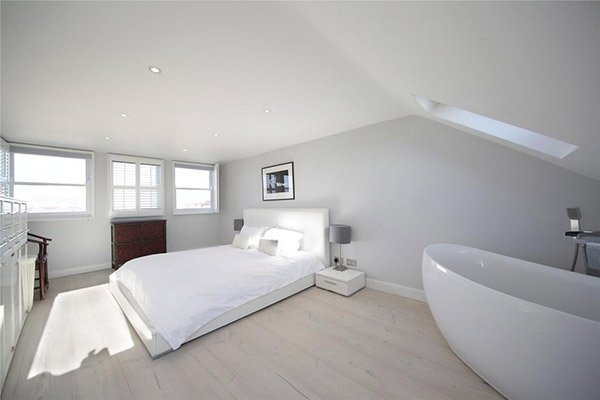 Party Wall Agreement
This applies whenever your property attaches with another property. It might be required for your project. If that is the case, our team will provide advice on this.
If you require a loft conversion in Hendon, get in touch with our team or simply fill out the form on the left to get a quote.