Loft Conversion Islington
When it comes to finding a great expert who does the best loft conversions in Islington, you need a team who can build a loft that you have imagined. It needs to be with a level of precision and craftsmanship. And that is where Proficiency comes in, we are able to offer comprehensive service in which we work to assist you in your design concepts to suit the manner in which you intend to utilise the space.
Our professionals are eager and focused listeners who will study your inspiration pieces to make sure that the final product is all that you hoped and more. If there is an architect or other designer already involved with your project, we are happy to work collaboratively with them.

Experienced loft specialist in Islington
Having obtained vast background in loft space conversions across Camden, Islington and other areas around north London, including a Twickenham loft project that was featured in Britain's best-selling Kitchen, Bedroom and Bathroom magazine, we know exactly what it takes to produce a loft space of our clients' dreams.
Allow us to shoulder the burden and plan each stage of the process. We are committed to making certain that the work we do surpasses your overall goals but also suits the type of property involved.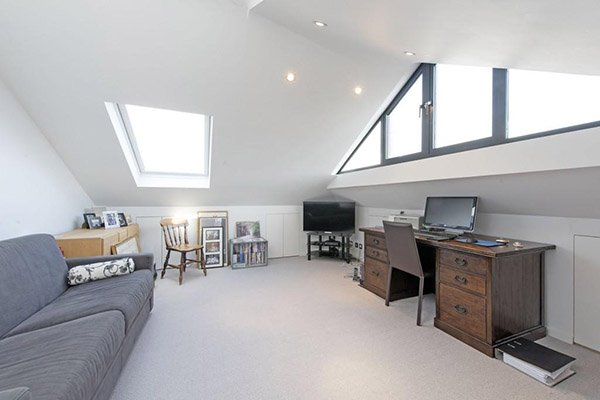 Typical Cost Of The Loft Conversion Islington Residents Love
Loft conversion projects range from £65-55,000 for a two-bedroom model with an en-suite bathroom. Though, a loft conversion can be done for as low as £45,000. It should be noted that we provide no-cost, no-obligation price quotes based on the specific details of the work you wish to have done.
Should you be in need of a loft conversion specialist, this is the team for you. To learn more about the different types of loft conversion options we offer in Islington, contact us today. We would be thrilled to answer any questions you may have. Considering that we offer price estimates free of charge, there really is nothing to lose. Enter your details on the right to get a quote.