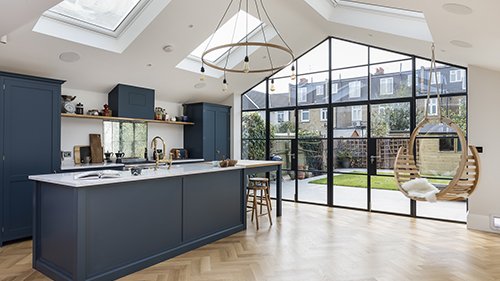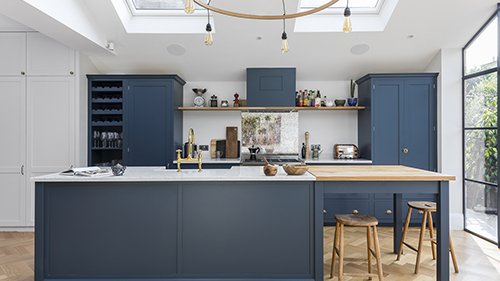 Reputation Matters
Get your ear to the ground and start narrowing down the options by hearing what other North Londoners have felt about the building contractors they have chosen? Word of mouth and looking around the local area at current building work underway is one way. Once you are done investigating building companies in London, ask for their customer testimonies and look at what type of construction project they have done in the past.
Professionals In Action
Cowboy builders are the stuff of horror stories. A quick look at your shortlisted building contractors in north London websites will give you an insight into whether there are professional accreditations and Trade Association memberships that will provide you with some peace of mind. Proficiency is accredited by NICEIC, meaning we undergo assessment regularly. So that you can be sure you're getting the best in terms of technical expertise and safety. Check that contractors have relevant insurance. To undergo a smooth job completion, you will need a project manager that oversees the building work.
North London Builder Specialisms
If you're hunting for North London Builders or in Barnet, you need to be sure the building contractors you contact are experts in the type of building work you need to be done. If you're looking for loft conversions, extensions, renovations or basement conversions, you're going to need a specialist compared to a jack of all trades or office builder.
Make sure you have a clear idea of what you want, don't forget that many building contractors are experts. Be open to their ideas and advice based on many years of experience. They will know how to get the best value out of your build, the best finish, and have the industry network to make it happen.
Competitive Quotations
When it comes to costs, be sure you are comparing like for like. Some contractors give detailed and accurate breakdowns of prices than others. Don't select the cheapest. Take the time to assess each quotation's content and see what included and what isn't. Things you may need to look out for include clearance and skip hire, materials and supplies, fixtures and fittings, building regulations costs, and guarantees.
High end residential contractors london
Once you've considered all of the above, you should have a high level of confidence that you have chosen the right contractor who will be worthy of your trust, minimize the upheaval, and provide an excellent finish that adds value to your home.
So if you are looking for a reliable, trust-worthy high end residential contractors in London that offers luxurious house extensions in north London, call us today our alternative fill our contact page. Our team will be happy to assist you and take advantage of our free initial consultation. Our expert member will come around and discus your vision for the project while giving you valuable advice, all at a no-obligation initial meeting.