What Is a BIM Architect?
BIM architects are architects with specific knowledge of BIM ( Building Information Modeling ) solutions. They must be experienced with at least one relevant suite, though skills in multiple different solutions are preferred for BIM architects who want to be involved in multiple different projects.
What are the responsibilities of a BIM architect?
The main difference between a BIM architect and a general architect is that BIM architects model projects in three dimensions (or more, if time and cost are treated as dimensions), basing their designs on the work of a general architect.
A BIM architect is tasked with creating designs and simulations that verify all important aspects of the project. This includes aligning materials and construction methods, ensuring that all calculations are precise and there are no deviations between different elements of the project, and verifying the adequate use of all resources involved in the project.
The work of a BIM architect is sometimes confused with that of a 3D architect, but it's more extensive than that. BIM architects must not only account for the 3D layout of a construction project, but also for its time and cost requirements. This is done using specialized software that allows the architect to visualize those aspects of the project and revise them.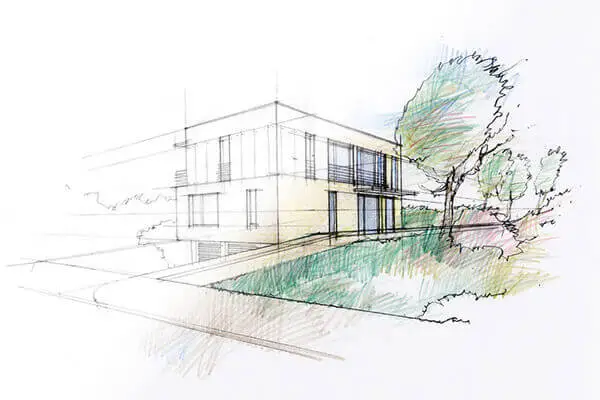 What's the path to becoming a BIM architect?
Working as a general architect is a prerequisite for becoming a BIM architect. From there, the architect would start to specialize in the use of different software solutions for project modeling and visualization. A solid foundation in CAD software and similar solutions is essential for becoming a successful BIM architect.
In addition, BIM architects must be prepared to constantly explore new solutions as they become available on the market. Their work often involves the use of cutting-edge solutions which may not have been out for a long time and are not in a stable development state yet. It's up to the BIM architect to filter the currently available products on the market and build a toolset that allows them to explore a project from multiple sides.
Works with Building Information Modelling solutions
Creates designs and simulations that verify important project aspects
Estimates constraints like time and budget
So an architect who specializes in BIM is often referred to as a BIM architect. This type of architect uses BIM software, such as Revit, to create and manage digital models of building projects. These models can include information about the building's geometry, as well as data on materials, systems, and other components.