Ideas on what your builders can build in Putney
Home improvement projects are a common thing for most homeowners in Putney. Especially considering the fact that homeowners rarely move from their houses. Whether it's a simple extension, loft conversion or perhaps a complete home renovation, there are plenty of ways to improve the value of your home.
From the neo-Georgian style homes in Lynden Gates, to the beautiful flats in the Highlands Heath, you'll get various elegant properties in Putney. Regardless of the type of property there are several things you can have your team of builders construct for you.
With the qualified building company and with the trusted Putney builders, choosing the right option for your home won't be hard since you'll get the necessary professional guidance throughout. Some of the things you can have the team of contrators in Putney build for you are as discussed below.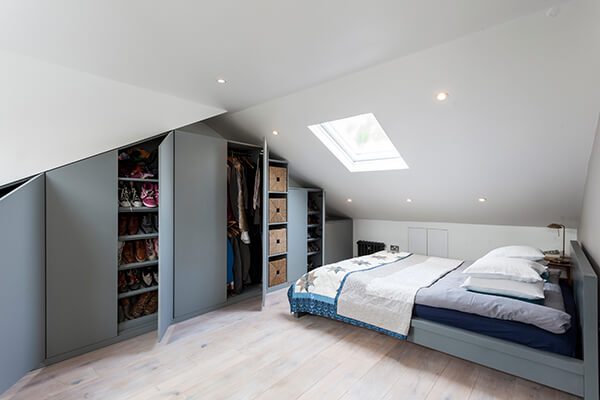 Having a loft conversion
When it comes to loft conversions, there's quite a variety of options that you can settle for. Whether you want to declutter and make use of your attic space, a basement conversion or perhaps acquire additional room in your house, what you settle for will depend on your needs mostly. Other factors such as your budget, type of property and existing roof will also play an important part.
Your loft conversion builders should be able to advise you accordingly when it comes to choosing the right design. Looking at some of the homes within Putney Heath area, there are several loft conversion ideas you can opt for including the following:
Mansard loft conversion
Dormer loft
A Velux or roof light loft conversion
A Hip to Gable loft
Having an extension
Just like conversions, there are several house extension ideas that you can explore. Having handled several extension projects in the SW15 area and the neighbouring locations of Putney Village, Wimbledon and Hampstead among others, the team of extension builders has the necessary craftsmanship and expertise.
Whether you want to have a kitchen extension, home office, gym, an extra bedroom, or perhaps a lounge to entertain your guests, you get to work with a team that will handle your project efficiently regardless of its nature. You also won't have to worry about the progress of the project because the project manager appointed will keep you up to date.
Build a conservatory
Whether your home is detached or semi-detached,a conservatory will not only give you extra living room, but it's also a valuable addition to your property. It's also a nice space to relax in thanks to all the natural lighting available. As seen with some of the homes in Paddock Way near Putney Village, it's a pretty awesome link between your outdoor and indoor space.
Building a garden office
Working from home is becoming the new norm these days. If you don't have adequate space in your house, you can always opt for a garden office. With most properties featuring a relatively large rear garden, this would certainly be a great improvement.
The secret lies in ensuring that it is well equipped and suitable to work in regardless of the weather conditions. Garden offices are also known to improve the value of your property significantly.
Having a complete home renovation or refurbishment
Whether you want to spruce up your interior or just give your home that new-home feel then a refurbishment or a complete renovation would be a great solution. The beautifully remodelled bungalows in Garden Close could be a great inspiration source. Amidst everything, you get to significantly improve the value of your property!
There are several things that you can do to your home in Putney if the aim is improving its value or the overall appeal. It's also clear how having a qualified builder is important. You need to work with someone who is well conversant with the legal requirements and building regulations.