Rear Extension Ideas Single Storey
Here are 8 single storey extension ideas for you to consider. Deciding on the best storey extension for you can be overwhelming. In some cases, we have too many vague ideas we can't put into one picture. Sometimes, our mind is so empty without extension ideas. Either way, you can develop the best possible single storey extensions with the right and concise ideas that will also match your interior design choice.
Building with the right ideas is an excellent way to add value to your home. The right single storey rear extensions are budget-friendly and functional. Do you need inspiring extension ideas for your property? You are at the right corner.
This guide offers impressive single storey rear extension ideas that suit all types of homes, including semi-detached properties. You will also find all practical information about these single storey rear extension ideas even if you intend to use extension builders in London. Let's explore!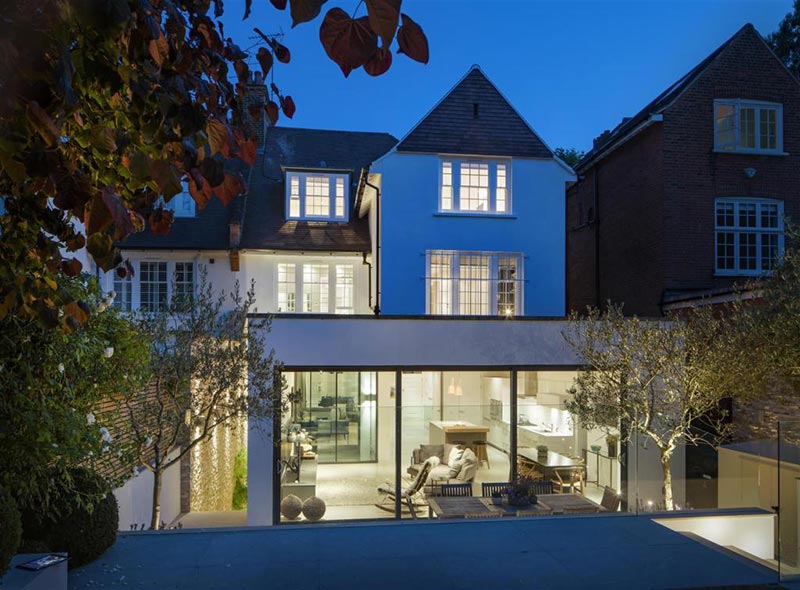 1. Side Extension Single Storey Rear Extension
The side extension is one of the most straightforward single storey rear extension ideas to implement. Although it helps you add a massive volume to your living space, it appears simple and less cost-intensive.
A well-designed extension will not compromise the property's external appearance even though it is often at a visible part of the property. You can consider incorporating a side supporting wall to give you extra space and enhance the solid balance of the extension.
You can enhance the appearance of this side extension by using matching bricks with the original property. The decoration should also fit the existing decor of the property. Feel free to create an internal level ceiling by inserting new steels into the ceiling cavity.
It is best to note that giving a simple look to this rear extension will not compromise the quality of your project. You can also use wrap around extensions to achieve this design.
Cost
This single storey rear extension idea does not cost much. You can execute the project with a budget of around £50,000 for both material and construction. However, the final budget is dependent on the features you intend to incorporate into your design.
Let Proficiency build your ideal extension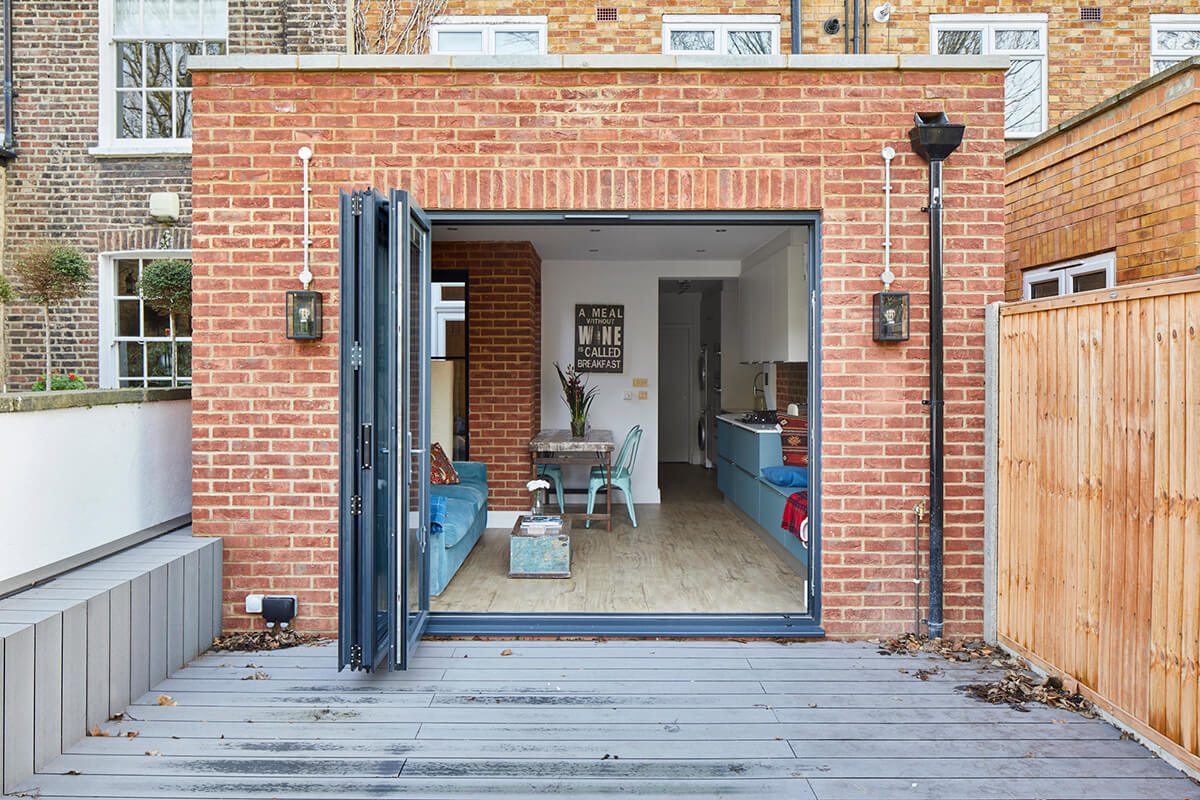 2. Steel Frame Rear Extension
Steel is one of the essential construction materials. Interestingly, you can harness this material to create one of the most impressive single storey rear extension ideas.
Steel frame extension is one of the best ways to expand your space without breaking the bank. Also, steel frame extensions are suitable for almost any type of property.
It cost less than most other extension ideas, and it can provide an alternative for a kitchen extension. You can use bifolding doors and overhang lighting to complement this extension idea created across an existing property.
Cost
Steel frame extensions usually cost between £30,000 to £50,000, which is relatively lower than most other extension ideas.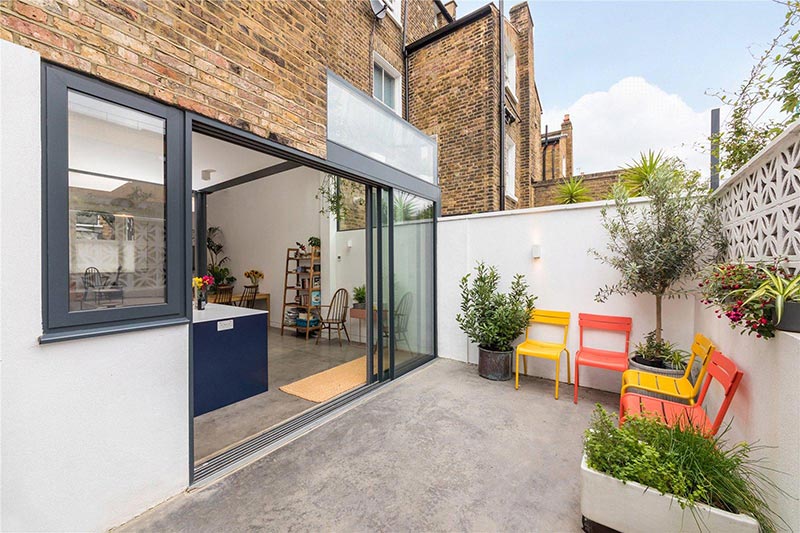 3. Contemporary Extension Featuring Sliding Doors
Do you want something that will complement your modern structure? Then you should check out a contemporary extension with sliding doors. Using contemporary extensions with sliding doors is one of the most creative single storey rear extension ideas.
Aside from helping you create something different, you will also maximise your space without pumping your budget. Contemporary storey extension is terrific with the right inspiration.
You can create a flat-roofed extension with seamless flooring. Open up your space with sliding or bifolding doors and fully integrate your extensions into the garden area.
Note that the core of this storey extension idea is to create something that will complement the traditional appearance of the existing property. So, you can consider adding copper cladding to the exteriors of your property to make it stand out.
You can also integrate other features such as a glazed ceiling and a large skylight. These features will help you to light flooding into the property.
Cost
The contemporary rear storey extension varies between £40,000 to £60,500. This budget includes materials and construction, and it can go higher or lower depending on the luxury you intend to add.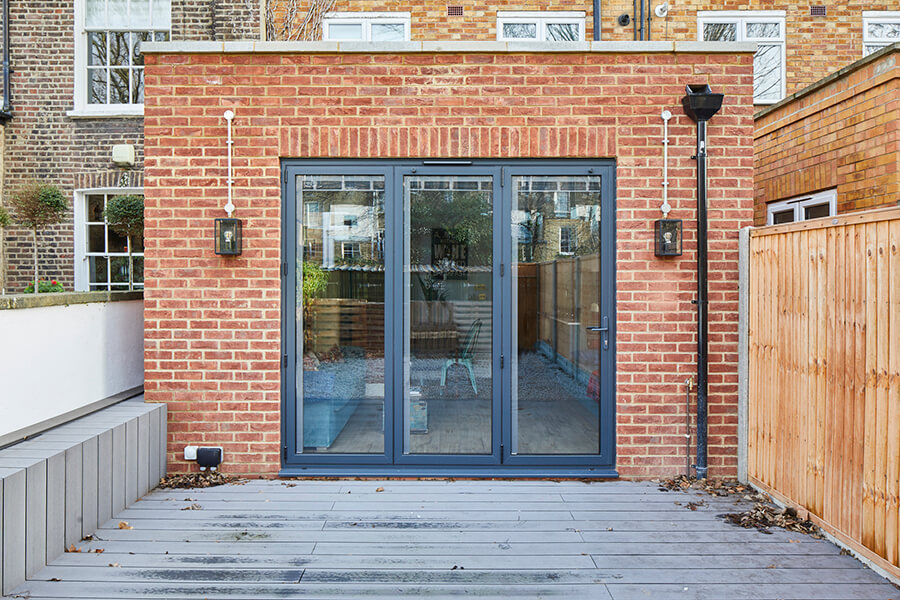 4. Timber Cladding Against Red Brick Storey Extension
Do you wish to create an extension from a blend of two complementing building properties? Using timber against brick will help you to create a striking look. In fact, you will enjoy the benefit of simple loft conversion at a meagre budget.
Using cladding timber against brick is one of the extension design ideas that create a striking look. The texture of the timber material against bricks makes the single storey extension stand out from the existing property.
Using cladding timber does not mean you would only have to create a contemporary design. You can include frameless sliding doors to add a modern look.
Cladding timber against bricks allows you to create additional areas including, dining room, sitting area, and living space. This extension type is suitable for most types of properties, including old buildings.
Cost
Cladding timber is one of the cheapest construction materials. You can get a fantastic rear extension output with a budget of £25,500 to £50,500.
The cost depends on the number of modern features and living areas you intend to integrate into the living space you intend to create.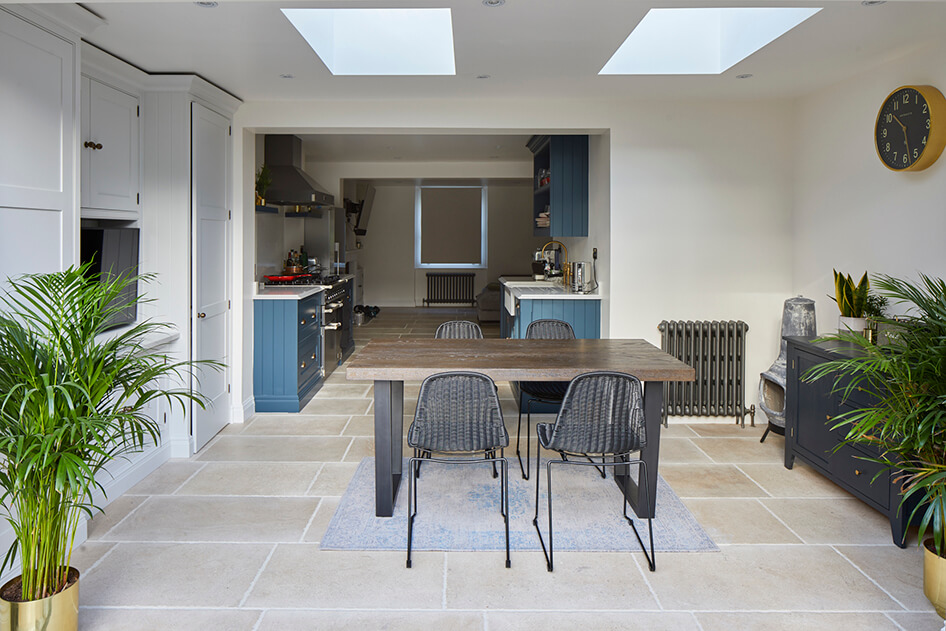 5. Side Return Single Storey Rear Extension
Side return extension is one of the best ways to create additional living space, including a dining area, utility room, and kitchen. This design idea will help you utilise the disused part of your existing property without compromising your garden space.
Side return extensions are most suitable for both detached and semi-detached properties. It maximises space by filling the corner at the front of your primary property section. It will also utilise the narrower rear wing of detached properties.
Consider introducing a new window to provide light and a garden view. The size of this side return single storey extension is dependent on the amount of space you intend to create.
However, keeping your side return extension bright might require additional efforts. Consider integrating a strip of roof lazing between the extension roof and house wall. Creating a back door canopy in this single storey extension will also enhance the lighting.
Cost
Side return single-storey rear extension costs more because it integrates large areas and maximises space. However, you can execute this project with an average budget of £70,000, including materials and construction.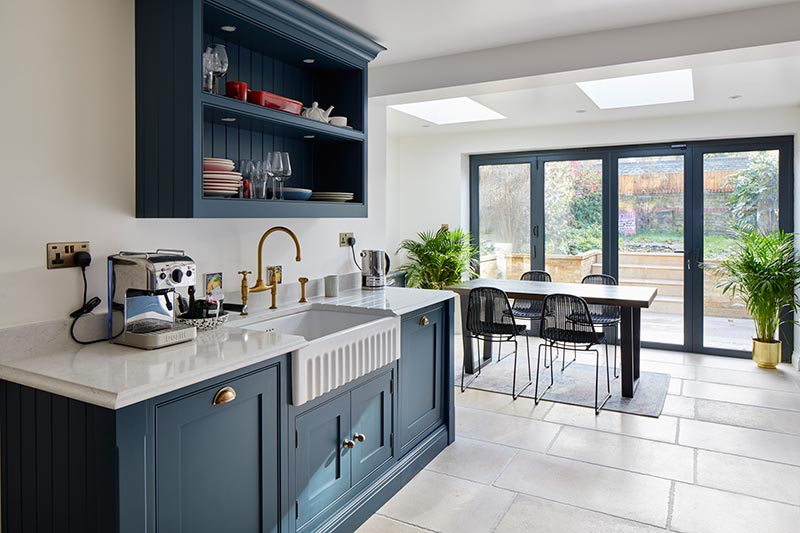 6. Stand Out Kitchen Extension
Creating a rear extension includes focusing on a particular aspect of the home. The kitchen rear extension allows you to add any kitchen to your property, including an industrial-style kitchen.
This single storey rear extension idea allows you to add a high-quality kitchen to your home. You can create something unique by retaining and extending the roof terrace.
However, you might need permission to carry out these designs in compliance with building regulations. Also, the kitchen extension does not eat deep into the back garden. So, feel free to explore.
You can mix the materials by adding unique windows, bifold doors, and spray-finished timbers on a terrace house. Adding a dining area to this space is excellent as well, especially for ground floor extension.
Cost
Creating a stand-out kitchen in a single storey extension is quite expensive. This single storey rear extension costs between £60,000 to £95,000 depending on the luxury you want to add. Adding a dining area to this space will also come with additional costs.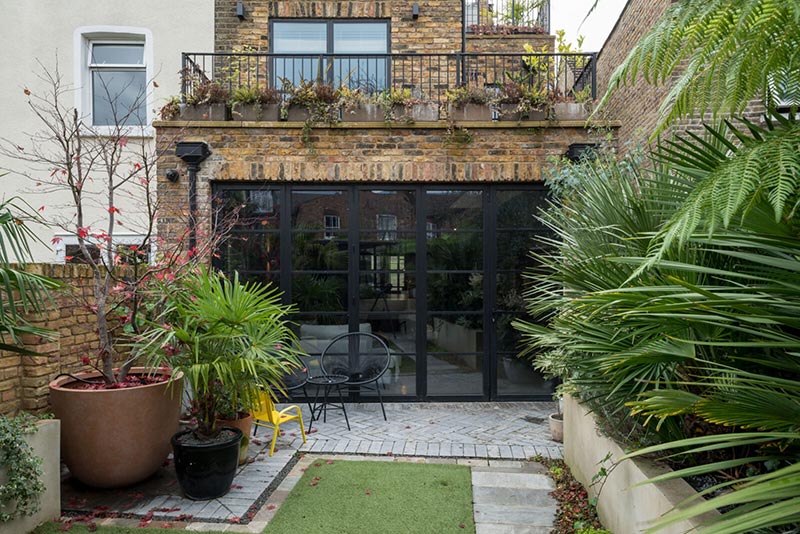 7. Stone Cottage Extension
Do you need a solid rear extension for your growing family? Stone cottage is ideal for adding large areas, including a utility room, living room, conservation area, and seating area.
The stone cottage is one of the single storey extension ideas that accommodate versatile designs. You can create several living spaces even if you have an existing glass roof.
Consider adding a spice of modern touch to your design with oak frames and black weatherboarding. Sliding doors and steel aluminium frames will also offer you some classy touches.
Cost
Completing a stone cottage design requires an approximate cost of £70,500 to £90,000, including materials and construction. The high cost of this design is a factor in the construction materials and the living spaces you intend to add.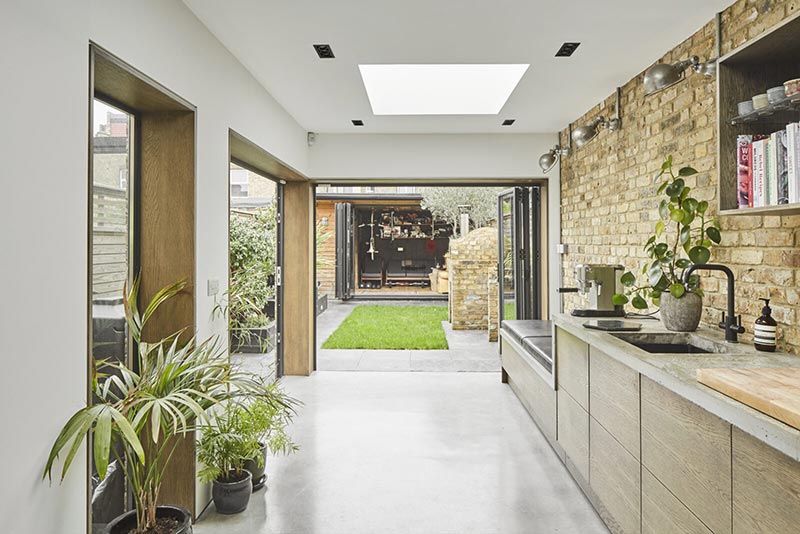 8. Glazed Side Return Extension
A glazed extension is an ideal design for houses with a small garden. This option allows you to explore the side alley to create extra space. Although glazed house extensions might require you to lose a window, you can make up for it with a glass roof.
Using a glass roof helps you to create a brighter space without the need to include windows. This conservatory extension option will also allow you to have more than a single room in a small house.
Consider using an aluminium casement door and timber frame to improve ventilation and cut costs. Other notable features to consider are external drainage and party wall connection.
Cost
Glazed side return extension is relatively inexpensive. The total package will cost around £35,000 or less. This budget includes unique features like a glass roof, pressing covers, supporting metal works, and party wall connection.
Benefits of a Single Storey Extension
Is a single storey extension worth it? Many house owners are caught between to extend or not. This dilemma is typical for those who are not fully aware of the benefits involved in creating a home extension.
It is understandable to consider that extension projects can be complex. But it will be worth it in the end. In fact, having clear ideas will help you to mitigate the hassle involved in the project.
Some of the notable benefits of a single storey extension
It helps you to create additional living areas without having to pack or move.
Single storey extensions will raise the value of your home by up to 25%.
This extension type enables you to harness available space to create as much space as you need.
One storey extensions allow you to make up for some mistakes in the initial property and upgrade to your taste.
This extension type allows you to personalise your house and space.
Home extensions can help you to create a haven for relaxation.
It offers an easy transformation option for your property regardless of its initial form.
Creating a single storey rear extension can be challenging if you don't have a clear idea of what you want. Although your constructors can offer you insights, having a picture of your own will help you to personalise your space.