Tips for buying a new build house
Whenever you want to purchase a new home or property, careful consideration is a must. Whether you're a first-time buyer or you just decided to acquire a new home because of your expanding family, there are some common pitfalls that you're likely to come across along the way. You need to be able to identify and know how to best avoid them.
If you're planning on buying a new build home, it means that you'll be buying it from a builder who is willing to sell it for profit. This can not be compared to buying a home that someone else has already lived in.
Before diving into it, you should familiarize yourself with some of the best strategies of buying a new build house. Highlighted below are some important tips you need to put into consideration when thinking of purchasing your new construction home.
Conduct thorough research before choosing a builder
With the construction industry growing rapidly, it won't be surprising if you came across several unqualified house builders. For you to avoid any of this, it is important to conduct thorough research. This way, you'll be able to work with a qualified team of design and build contractors in London.
You can either start from seeking recommendations from friends or relatives and researching the internet to finding builders with good reviews from previous clients among other things. Make sure you choose a builder who's insured and licensed to avoid settling for a builder who isn't qualified or the insurance soon to be expired.
Understand the type of new build house you want
When it comes to purchasing new build homes, there are several options you can choose from. But first, you need to establish the customization option that suits you best.
Do you want the built on spec option where you buy the house as is upon completion? Do you want the semi-custom option where you get to customize some parts of the house before its completion? And last but not least, the full custom where you have a say in how the home will be built and designed from scratch?
You need to communicate with your builder and both agree on what will work for you. This way you won't rush into settling for something you do not like.
Consult a mortgage advisor and get your finances in check
You should talk to a mortgage advisor to ensure that you get in-depth knowledge on the market and also be aware of the various options you have. Researching several mortgage lenders will help you find the one with the best offer and also one with your interest at heart.
Even though some builders may recommend their preferred mortgage lenders, it's important to do your own research and settle for one who offers the most value for your money. Whoever you choose to work with should be able to guarantee you a reasonable amount of savings on your loan.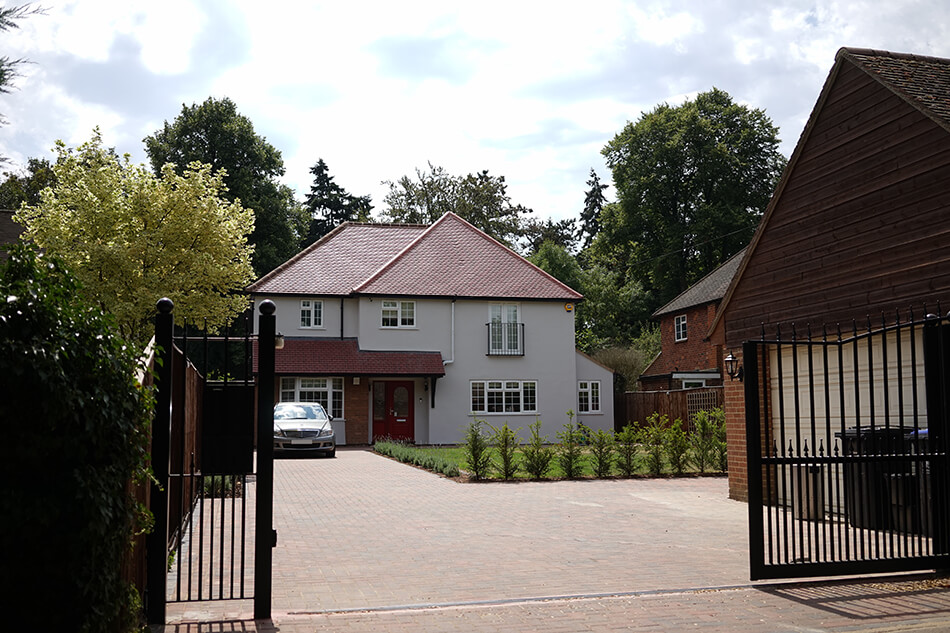 Budget wisely
Once you are sure of the type of new build home you want you need to factor in all necessary costs in your budget. You can work closely with your builder to achieve this and also avoid any unwanted expenses.
Depending on the type of new build home you opt for, you should be able to include all the costs including those that can easily be overlooked. This might range from the landscaping costs, furnishing to any other small costs not included in your contract.
Depending on whether you're buying an already built home or an off-plan build, then the time for moving in will differ. Usually, complete construction takes between 6 to 7 months not unless there are delays encountered and this could take up to 1 year.
Also, any alterations you may want to make on the fixtures and fittings could also influence the time taken and it might always set you back budget wise. Acquisition of planning permissions and the size of the new build home are some things that could impact the time taken.
Consider the type of warranty offered by your builder
Most builders offer a structural warranty of at least 10 years. With the structural warranty, the builder should be liable to take care of some of the structural repairs that may need to be made within the period.
Your contract should also include a snagging provision which allows your builder to take care of the small issues. Also, you shouldn't forget to get the warranty for things like your washing machine or dryers from your builder upon completion of the project.
Make sure you get home inspections
When buying a house, especially for new builds, it's advisable to have two home inspections i.e before and after the walls are closed.
It is only after completing your home inspection checklist that you can start planning to complete all the paperwork and be a homeowner. Your complete home inspection checklist should include the following areas:
Foundation
Foundation
Foundation
HVAC
Roofing
This will be easy to establish if there are any structural alterations to be made. Your building inspector should also be able to give you handy maintenance tips.
Advantages of a new build home
There are several advantages when it comes to owning a brand new home. From the fact that you'll now be living in your own house to not paying any rent, some of the advantages are highlighted below:
There are several advantages when it comes to owning a brand new home. From the fact that you'll now be living in your own house to not paying any rent, some of the advantages are highlighted below:
Less energy bills because of adherence to energy efficient standards in building new homes.
Most new builds come with a structural warranty of at least 10 years which you get to enjoy for your first time house buying. This isn't the same case as buying from a previous owner.
In some cases, you can be given the chance to customize your external and residential interior design to one that suits your style and preferences unlike when you decide to buy a new home.