10 Common Roof Problems
Roofing is an important element in your house. Roofs defend the living environment against extreme weather, birds and bugs. If something happens with your roof, you will have to deal with water damage. Issues can cost you a lot. It's cheaper to prevent and fix a roofing problem at early stages than to deal with serious consequences. The sooner you identify and fix a problem - the better. Learn more about the most common roof problems.
What Causes Roof Damage
1. Damaged and Blown-off Roof Shingles
Damaged or blown-off shingles and slipped tiles or slates are common roof problems. If you have damaged shingles, then roofing material has to be replaced with a new one. A roofing company will do inspection first and repair tiles if such a need arises.
2. Moisture and Water Trapped in the Roofing System
You may have cracks or missing ridge tiles. Sometimes, there are the gaps between tiles. Rain as well as snow brings water to the roofing system. Moisture and water can cause damage to the roof material. Moisture trapped in the roof space can also damage other areas of your house such as floors, walls and others. Repairs can be very costly. Homeowners have to do everything possible to prevent these kinds of things from happening. Ask a roofing contractor to inspect your roof for moisture and water. Damaged and missing tiles need to be replaced.
3. Trees Can Damage a Roof
Oftentimes, roofs are damaged by overhanging trees. Keep a close eye on trees which are close to your house. Cut tree branches that hang over your roof to prevent any damage and costly repairs.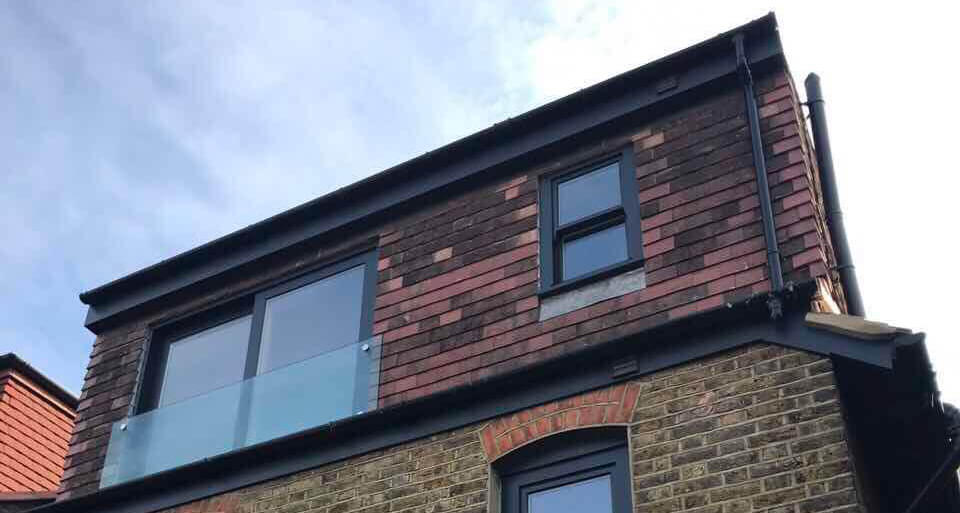 4. Roof Drains are Clogged
A blocked drainage system can be a big problem for your roof. Drains as well as gutters are responsible for taking water away from your house when it's raining.
If drains or gutters are clogged, water accumulates on your roof and this may result in leaks and other serious issues. That's why it's so important to keep your drains or gutters clear from dirt, debris, build of fallen leaves, broken parts, moss, etc.
Clearing clogged drains is something that has to be a part of regular roofing maintenance. This will help you prevent clogged drains and gutters that may lead to more serious problems in the future.
5. Poorly Installed Flashing
Roof flashing is used to protect a house from water damage. Water may begin to leak from your roof into your living environment if flashing is installed incorrectly. Roof leaks of this type may result in water stains and expensive repairs. Make sure that you have flashing installed correctly.
6. Improper Roof Ventilation
When the roof is not ventilated properly, it may begin to accumulate moisture. Moisture creates ideal conditions for mildew, mold and damage to different roof's components. If you use loft conversion services, then make sure that your attic is vented properly. A roof ventilator regulates the temperature in your roof and helps stop moisture from forming.
7. Rotted Fascia Board or Soffit
Traditionally, this issue is often caused by ice dams. The rot can quickly spread in your roof. The disruption can become a nest for birds and squirrels. You may have to deal with moss as well. Once you see the signs of the disruption to the soffit or fascia board, call us to get an idea of how to solve the problem.
8. Multiple Layer Roofing
Many roofing layers is not always a good option. Multiple layer roofing is very heavy and this can cause problems. When extra layers are added, the structure of the roof can be damaged. If you decide to get your roof replaced, you'll have to remove several layers. Removing multiple layers of shingles on a roof can be hard. It will take you more time to get the work done. This type of re-roofing is more expensive.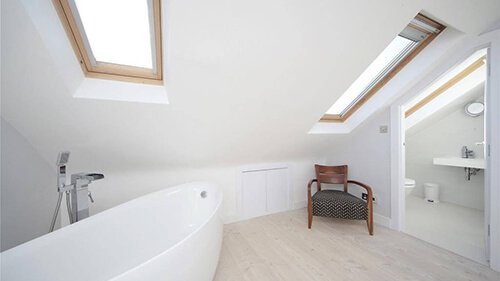 9. Roof Leaks
Unfortunately, it's impossible to predict a leaky roof. The unpleasant situation can happen anywhere and anytime. A leak can occur on all loft conversion roof types. Even roofs with shingles, which are in good conditions, may have a leaking problem.
Water can quickly penetrate into your living environment and cause you a lot of damage and stress. According to the statistics, the UK residents spend £50 - £6000 to get roof leaks fixed.
Leaky roofs require a fast and effective solution. The situation will get even worse if you don't get an issue fixed successfully within a short period of time.
Ice and snow build up over gutters and drains. As a result, roofs are damaged and a leak occurs. It is the most common cause of roof leaks. Roofing membrane is used to stop water from entering your house.
10. Roofs are Not Maintained Properly
Lots of problems happen with roofs due to the lack of proper maintenance. It's a lot easier to prevent roofing problems than fix them.
It all begins with an inspection. Experts will do all the necessary checks for roof problems. During an inspection, they will look for broken, missing and loose roof tiles, etc.
Any challenges have to be resolved professionally. Roof can be either replaced or repaired. Sometimes, people choose to do loft conversions. By doing so, they get the additional roof space and get solutions to their problems.
Solutions to Your Roof Issues
Roof issues require fast and effective solutions. Do regular maintenance and make repairs when such a need arises. Sometimes, it's necessary to replace shingles or make other upgrades.
No matter what challenges you face, you have to do your best to resolve them as soon as possible. The situation will get worse if you don't care about your issues for a long time. Call professionals to get the work done in the best possible way!