Awesome Kitchen Renovation Ideas For Your Home
Brainstorming kitchen renovation ideas for your home can be a fun activity. You are given an opportunity to execute your ideas. The kitchen is the heart of our home. Whether ordering takeout for a party or cooking big meals for a weekend family dinner, the kitchen is where we usually gather. From a morning cup of coffee up to birthday celebrations, family and friends meet there. In the kitchen, we exchange ideas and experiences while cooking. Let's enhance those life events with these kitchen renovation ideas that will leave your guest wanting to re-visit you again.
1. Open it Up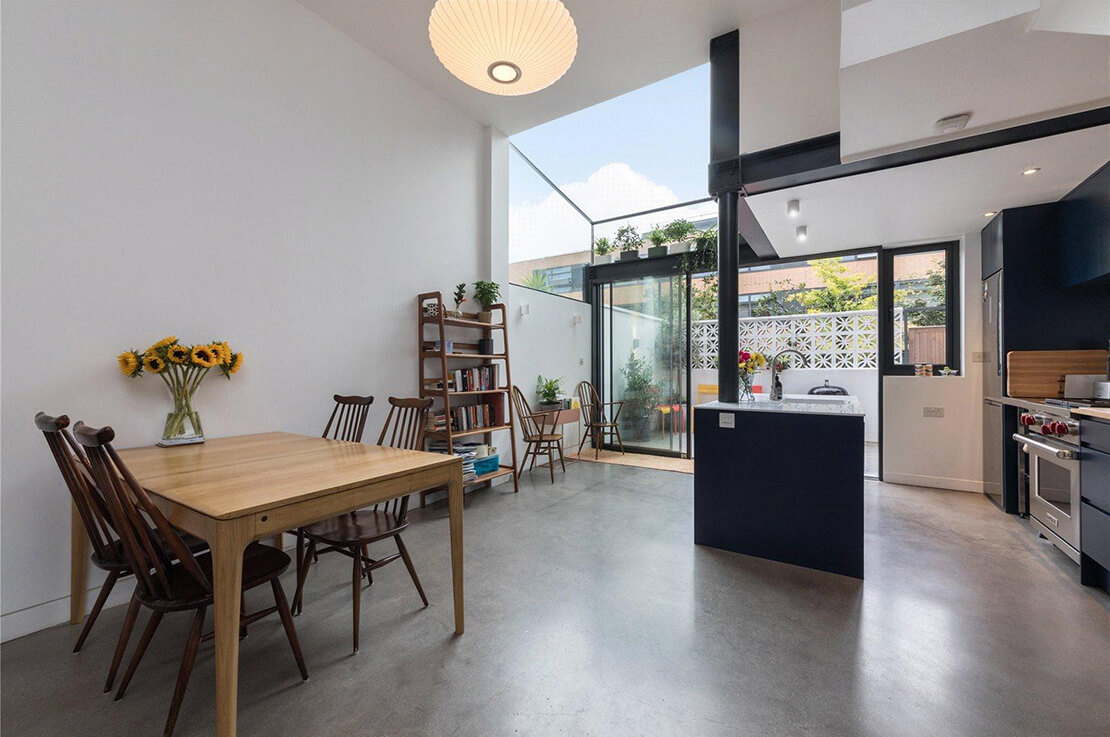 If you're planning to get rid of outdated upper cabinets, you can consider putting up open shelves which make a small space look bigger. You can use this to showcase decorative glassware and bottles to reflect the personality of your home. Following an open space layout, it would also be a great idea to consider extending your kitchen outdoors. Imagine dinners under the stars or summer barbecues with family and friends. Adding a deck would be perfect for your outdoor kitchen.
2. Choose an Earthy Colour Palette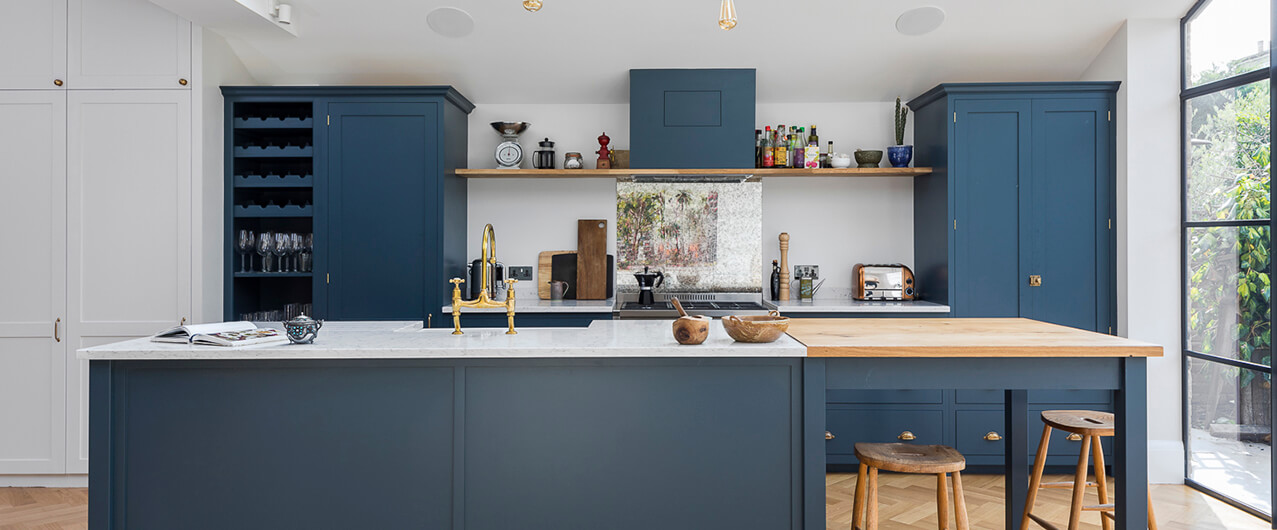 A simple change in the colour scheme will greatly improve the small space. Lighter colours will bounce light around the room, making space appear bigger. Opt for lighter shades to give your kitchen a light and airy feel. If you are an avid fan of cooking shows, you would notice the minimalist colour schemes they use in the background which gives a better impression. Even in selecting kitchen accessories, you can choose something that would match the overall design.
Let Proficiency designers help you to come up with your dream kitchen.
3. Fresh coat of paint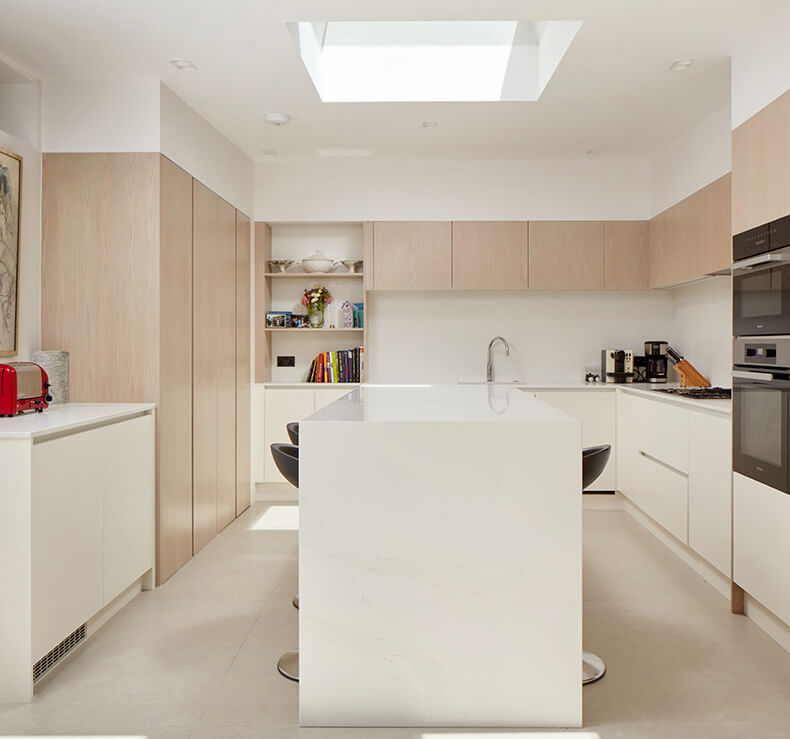 Choosing the right paint would make your kitchen look brighter and bigger. Small kitchens can look bigger with fresh paint and new cabinets. If you have existing hanging cabinets, you might want to consider repainting them. Deciding the color can be a bit overwhelming. You can pull up colors from your existing pieces. Among the things you have, check to see if there's a theme and that's when you can think of the best color to match this. If you still can't decide, you can try going for a two-toned color scheme. For instance, you can paint the top cabinets with white and gray at the bottom. Make sure to have the darker color at the bottom to anchor it.
The next thing you need to consider when selecting paint color would be the lightings. Dark colors may not work with dim lights, especially if we're talking about a kitchen where we deal with knives and should clearly see what we are doing.
4. Add a Collapsible Kitchen Island Instead of a Table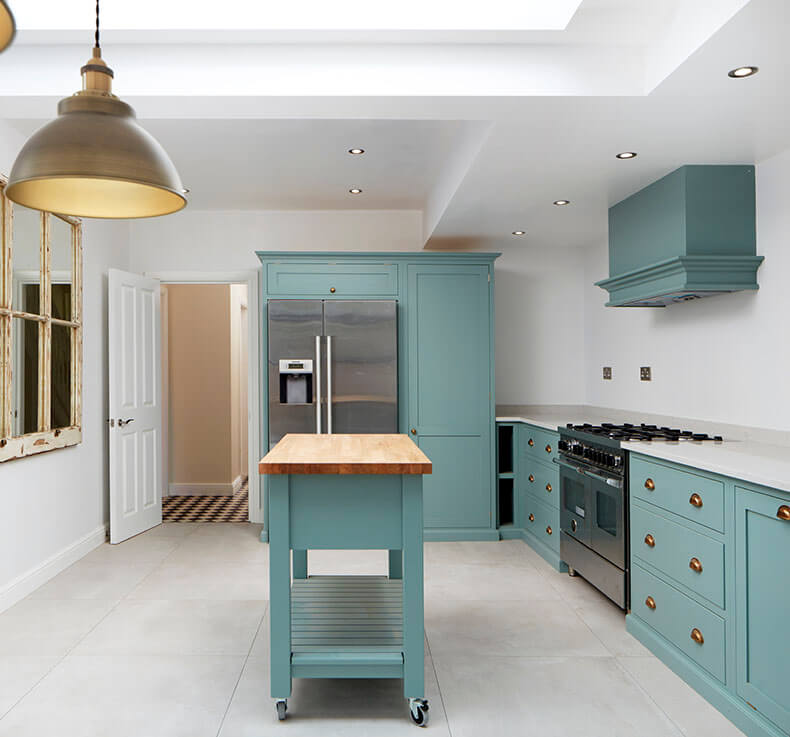 You can achieve a kitchen island in your small kitchen if you go for a collapsible one. Replace your table for a simpler but functional kitchen island. This can be a space saver especially if you live on your own or you just have a small family.
Tired of having just a kitchen sink and limited space for chopping and mixing? It's time to have a kitchen island where you can also tuck essential appliances and maximize having extra storage space. Your children, and friends can also use the island to sit around, while watching you cook your culinary masterpiece.
5. Add Backsplash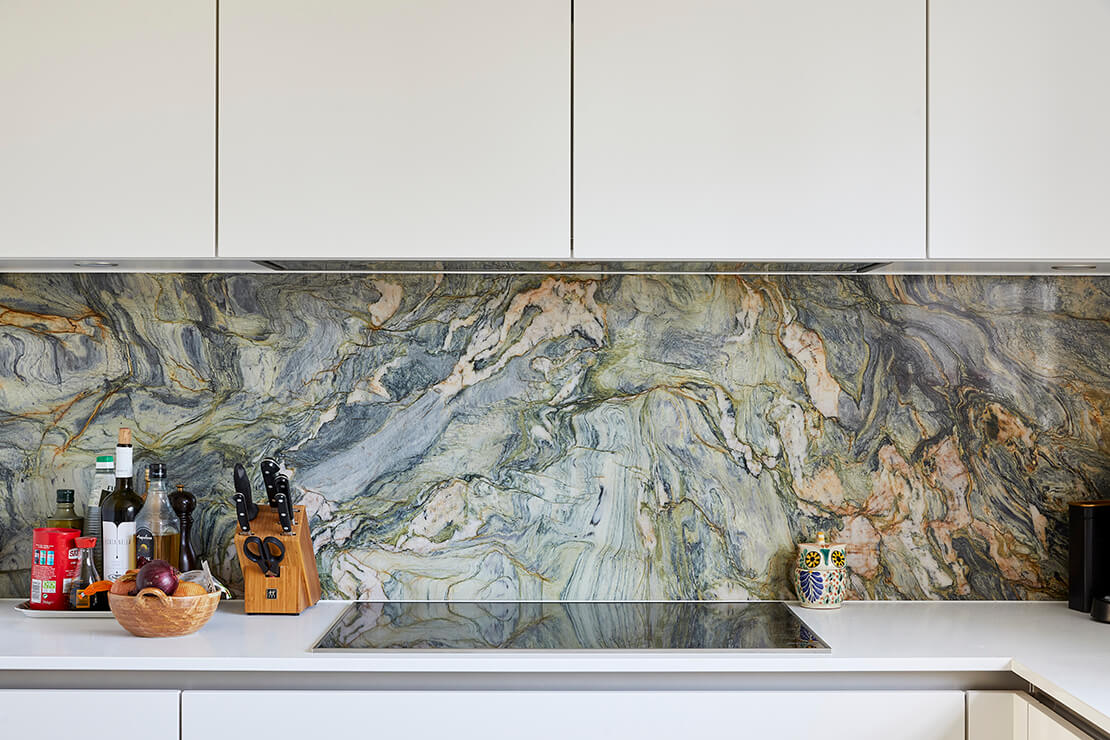 It refers to the kitchen wall materials which can cover the entire wall or just between countertops and cabinets. This is normally defined by sharp lines, geometric styles or bold colors. Backsplash tiles are not just for decorative purposes but they also have an important function. They protect the wall from food stains, which can be difficult to eliminate just like grease or water spots. It's great for keeping your walls looking clean and in good condition.
Remodelling your kitchen takes time and money, especially if you want to upgrade your appliances along with the renovation. Effective planning is the key to achieving your dream kitchen. You can DIY the design if you're working on a tight budget, but if you're planning to get a contractor, make sure to do your research and gather reviews from previous clients to make sure they execute your design correctly.