how much does a basement add to home value
Many people don't use their cellar space. Basement remodel allows homeowners to turn the unused space into the functional space. There are many great ideas for unused basement space. Finishing the basement can add value to your home. How much does finishing a basement cost? What is the ROI of such a home improvement? Now, let's dig deeper into basement renovation to get the answers.
What are the different types of finished basements?
The amount of money that buyers agree to pay for a renovated property depends on the type of a finished basement. There are three main types of basement space. These include:
A full walkout basement
Basement contractors in London recommend their customers this type of basement. Such a basement provides a lot of natural light and that's why it adds significant value to a property and offers a high return on investment. If you choose to renovate your basement this way, think about adding a beautiful patio and implementing landscape features into your exterior design.
A partial drop in grade
This type of basement space. It's also known as a garden level lot. You can choose full-size windows, but it's impossible to have a full-size door.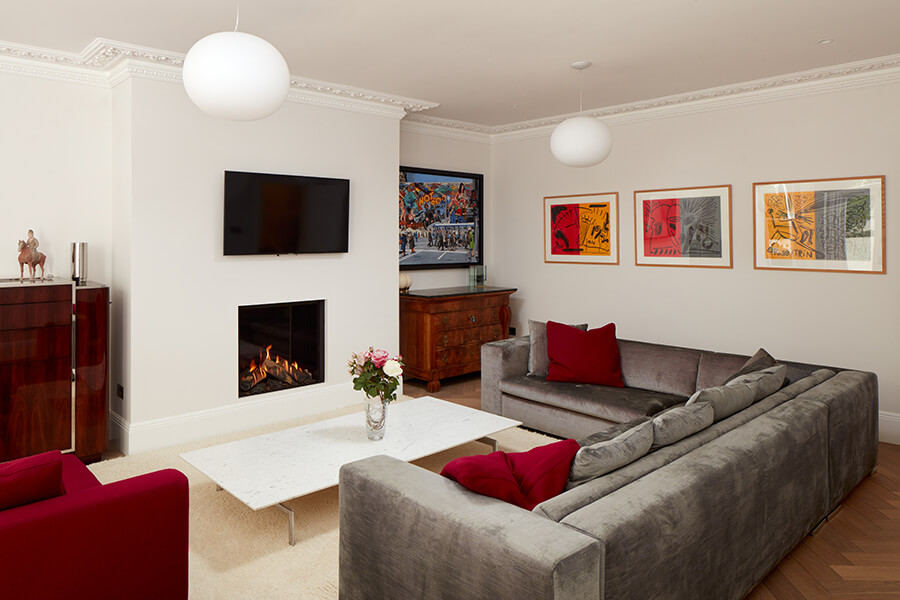 A non-walkout basement
It is a budget-friendly option. You will have a concrete basement construction with small windows. On the other hand, this type of finished basement has almost no natural light and adds little value to a property.
You have to explore all basement improvement options carefully. It would help if you analyzed the pros and cons of each option before making a choice. Pick the one that meets your needs and budget in the best possible way.
A basement can be turned into a recreation room, storage room or guest room
Let's say that you are going to sell your property in the future. A house with a finished basement will impress your potential buyers. Homes that have a basement with functional space are more expensive in the real estate market.
Finishing your basement will add value to your property. If you finish a basement, you'll get an extra room for your house.
There are many cellar conversion ideas for people, who want to turn basement space into usable space. Basements can be converted into different types of rooms, such as:
A playroom for kids
Bedrooms
A guest room
A laundry room
A living room
A home gym
A home office
Recreational area with a home theatre
Storage space
Finished basements add value to homes. The price of such a property per square foot will increase. A real estate agent will be able to sell your property with a finished basement at a higher price.
What is the average cost of finishing a 1000 sq ft basement?
The cost of finishing basements depend on square footage. The building costs range between £18 - £65 per square foot. If you are planning to finish a 1000 sq ft basement, then you must be prepared to pay approximately £20,000.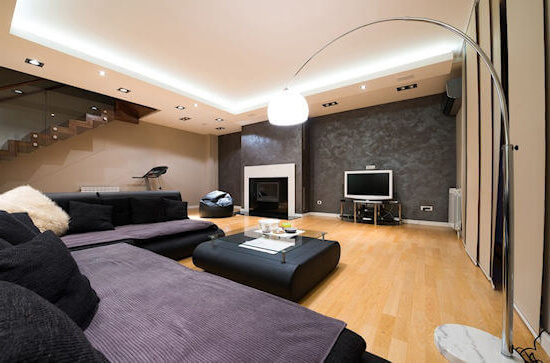 Is finishing a basement worth it?
Basements are the type of renovation that provides additional square footage, brings comfort and offers a great return. Finishing a basement is one of the best ways to add value to your home.
A finished basement will make your living environment more comfortable. It would help if you aimed to select the materials and features that meet your family needs in the best possible way.
When planning a home renovation project, you need to think about the future. A need to sell your property may arise later. Make sure that your house will impress your potential buyers and you'll be able to sell it at a higher price.
It's a great idea to talk to a realtor before to get started with a basement renovation. Homes By Leslie is the place where you can find an award-winning agent. An experienced realtor will talk you through different remodelling options and explain how they can increase your property's value. After that, you'll have to pick the best one.
Make all the necessary calculations in advance. You need to realize how much you will get for £1,000 spent on improvements.
A consultation with an agent helps homeowners make smart decisions. Finally, you will manage to find out what types of home renovations are worth the money.
Will finishing a basement add value to a house?
In most cases, a finished basement adds value to a house. The renovation will add a significant value to your property only if it's done in the right way.
The value that will be added to your property depends a lot on your choices. It's incredibly important to make smart choices during the renovation process.
How much value does a finished basement add?
Finishing a basement adds living space and increases the value of a property significantly. It's possible to add up to 20 - 30% of value to a property with a basement in the United Kingdom.
A popular remodelling magazine, HomeAdvisor, say that remodelled basements make it possible to increase the property's price by 70%.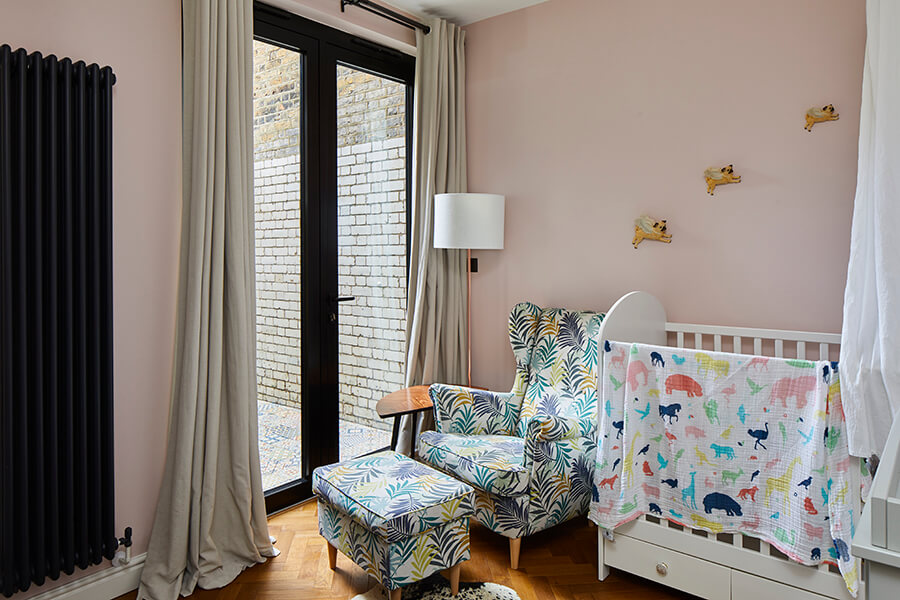 How to increase the return on investment of a basement renovation?
How much value does a finished basement add? The amount of money you can get back depends on many factors.
There are two things you can do to boost your return on investment:
Increase the price of your property
Minimize your basement construction costs
The price of a property depends on your location (country, city, district), property prices on the local property market, the number of bedrooms, square footage and other factors.
Building costs largely depend on building materials that you select for a renovation project.
Basements may have moisture issues. That's why it's recommended to pick tile flooring.
The return on investment depends a lot on the way basements are remodelled. For example, a basement with open space adds more value to a property and increases ROI significantly. Adding more natural light to a ground level room also helps increase ROI. You shouldn't pick high-end materials!
Does a project require planning permission? Keep in mind that your costs will increase and ROI decrease if you have to get approval.
You should also choose textures, light sources, materials for basement walls, etc. The ROI will increase if you save on materials and this will not hurt the price of your property.
Is it necessary to renovate the basement before selling a property?
Renovate or not renovate? Everything is up to you! If you are going to sell a home in the future, be sure that buyers will like the renovation.
It makes sense to consult with the renovation experts and calculate return on the investment beforehand. If you think that the renovation provides a great return, then you should give it a try.