Are new build homes worth it
Is Hiring a Professional Contractor to Build Your New Home, Worth It?
Even with all of the determination and reading material in the world, there are some things we just can't do ourselves and need to call in the new build contractors to ensure that the job gets done right. There are limits to DIY, after all.
Having professional building contractor in London to come in to build your home or make adjustments to your existing home is just one of these things that typically goes beyond what a homeowner can handle themselves. Of course, contractors aren't without their horror stories. It isn't hard to find mentions of outrageous prices, unfinished or shoddy work, or even misrepresented jobs altogether. These stories fuel the growing desire among homeowners to be extremely skeptical of contractors. Always ensure that the new build contractors you choose know the intricate specialties with wherever you choose to build your home.
The question of whether or not it is truly worth it to have contractors come in is always in flux, but here are some things worth considering:
Consider Long Term Savings
A new build contractor's price in London might seem inflated at first, but their level of experience might end up saving you much more money than had you went with a shoddier contractor. Take windows, for example, improperly sealed windows will drive up the price of managing temperature inside of a home because the heating/cooling system will be working much harder to maintain a consistent temperature. Spending an extra few hundred pounds once can save you from recurring bills that are much higher than they need to be.
Right Contractor, Right Price
If you hastily choose a less than reputable new build contractor in London you risk either work that isn't up to par or your contractor calling you day in and day out to explain how the price is going up due to "unforeseen circumstances". If you make sure to choose a proper contractor, the value to price ratio becomes much more even. Minor details can make a big difference when the right contractor is on the job. For instance, contractors are often very mindful of window placement and what rooms face where. This is also reflected in their building design, here's a great article that shows how builders mix design and implementation. The best contractors in your area are called that for a reason, see what kind of work they do and if you can trust them with your home.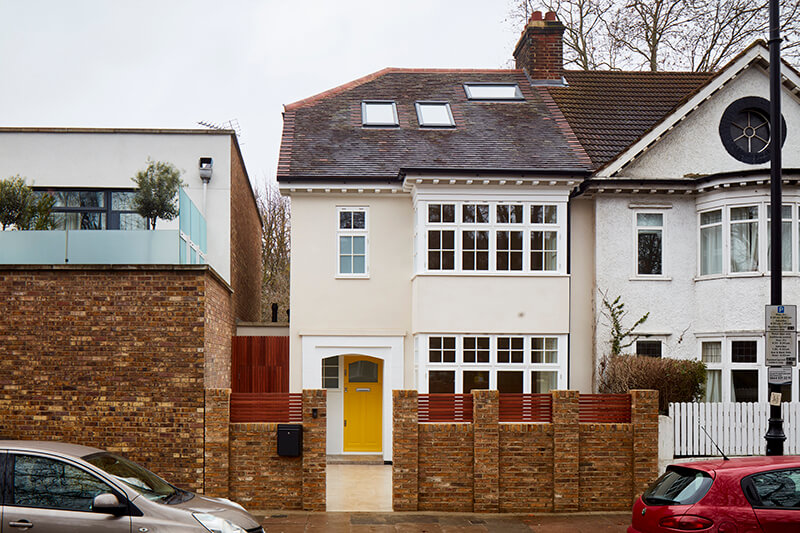 Are New Build Contractors Qualified?
The average person simply doesn't have the experience or know-how to make major house renovation, with a few exceptions of course. Many house extensions projects can prove dangerous when an inexperienced person decides that it can't be harder than it looks. Simple peace of mind and the understanding that your home will be both functional as well as safe should be enough to sway even the most contractor-averse people out there.
In the end, it is worth it to call in professional help, but only if you do everything right on your end. That means choosing the right new build contractors for the job and making sure you aren't being over or under charged for your services. Being undercharged might seem like you're getting away with a deal, but there's a good chance the work will either be subpar or there will be hidden fees awaiting you. Do your homework, understand that these people are professionals, and don't take any deal that doesn't seem right.