What Is a Landscape Architect
A landscape architect is a specialization for an architect that focuses exclusively on landscaping and landscape architecture. Landscape architects work almost exclusively outdoors, although some parts of the job might involve working on indoor projects, usually when they are part of the landscape setup.
What does a landscape architect do?
The main difference between a landscape architect and a RIBA architect is that landscape architects are specifically tasked with working on the outdoor features of a project, while a RIBA architect performs more general tasks and is certified by RIBA (The Royal Institute of British Architects).
A landscape architect handles all tasks related to the landscape architecture of a project. This involves working on natural outdoor settings, planning areas to ensure they comply with environmental protection laws, and designing everything in a way that makes sense for humans navigating the landscape.
While some people assume that landscape architects are only focused on plants and other natural elements, their job goes beyond that.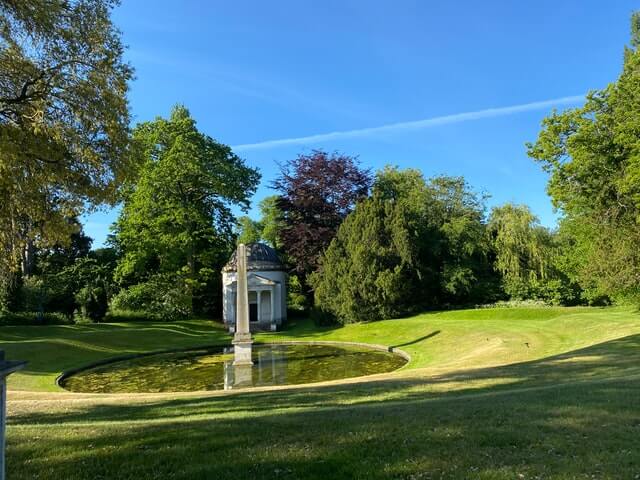 A landscape architect might come up with the layout for
Paths
Streets
Trails
And other elements for human navigation.
Landscape architects may also be involved in the design of features like lighting and transportation when those intersect with their work.
A landscape architect may either work with additional architects and contractors to get that job done, or they may bring their own ideas to the table. The latter usually requires some additional specialization.
Working as a landscape architect requires additional specialization on top of the traditional education required for an architect. Depending on the exact environments one wants to work in, that education could be much more extensive than what a regular architect goes through.
Some regions don't have a wide selection of landscape architects because their environments don't predispose to this type of work in the first place
| Landscape Architect | RIBA Architect |
| --- | --- |
| Works on outdoor features | General architect certified by RIBA |
| Creates paths and other elements for navigation | Works on a variety of tasks |
| Designs outdoor lighting | Duties may include outdoor features but are not limited to them |
In the end: A landscape architect is an individual who designs and plans outdoor spaces, such as gardens, parks, and other public areas, to create functional and aesthetically pleasing environments. They work with different materials, including plants, water, and structures, to create a design that meets the needs of their clients