Loft Conversion Camden Town
---
Proficiency are an expert company specialising in delivering the best loft conversions in Camden. If you're looking to convert your attic into a bespoke loft around Camden Town or surrounding NW1 that property owners take pride in, we're happy to help make your dreams into reality. We offer comprehensive end-to-end design and building services, with every job fully customised to reflect your needs and desires. We're happy to start with your thoughts on your loft conversion and share in whatever inspirational visions (e.g. magazines, websites, etc.) you've found that point the way toward your perfect loft. If you have already started working with an architect or other design professional, we are happy to join a larger design team in the job of bringing your vision to life.

Loft Specialists
Our team of specialists has completed countless loft conversions throughout London. We have worked around Clapham, Battersea, Camden Town and the surrounding areas of NW1. Our experiences have equipped us with a comprehensive knowledge of the very best principles of loft conversion design
We're ready to help you through every step of a loft conversion in Camden, working with you to create an exciting new space that suits your property perfectly and exceeds your expectations.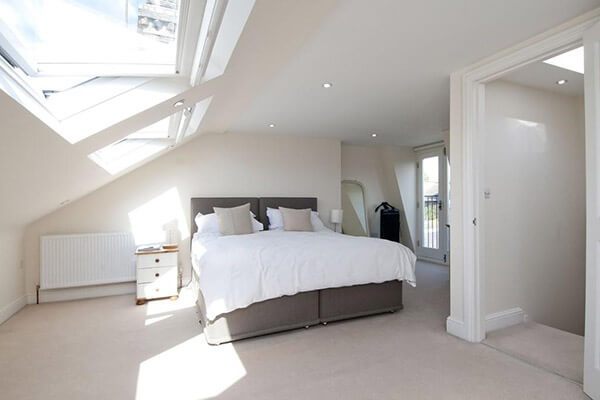 Average Costs of Loft Conversions
In our experience, a loft conversion in Camden for a typically-sized space (double bedroom plus en-suite) tends to cost between £65,000 and £55,000. Effective loft conversions can be accomplished for as little as £45,000 when steps are taken to economise.
Proficiency always provide conversion quotes free of charge and free of any obligation. We want you to be fully informed about the potential cost of your loft conversion before making any decision, regardless whether it is a mansard loft conversion or any other type.
Services around NW1
At Proficiency, you can find a full range of services, from existing basement conversions to full property renovations, full structural work or installation of new basements.