Modern Decorating Ideas to Give Your Home a Luxurious Vibe
Incorporating contemporary decor pieces into your interiors can greatly give your home an elegant feel. However, it can be challenging to achieve this feat with a tight budget. Fortunately, there are different ways on how you can get a high-end look without shelling out a hefty sum. Leverage on this to get the modern furniture and decor pieces that you need to give your home a luxurious vibe.
Acquire Affordable Furniture Pieces
Save a significant amount of money when you buy furniture from renowned stores such as Wayfair. There are Wayfair coupons that can give you large discounts and there are also those that offer free shipping options. You can use the discount that you get to buy other accessories such as throw pillows to enhance your couch or rugs and carpet for a more pleasing appeal. On the other hand, you can also check out some second-hand stores or consignment shops because it is in these shops where you can discover high-end quality pieces at a fraction of the cost. You can use the money that you save from the initial purchase to reupholster a sofa, for example, to match the contemporary feel that you are after. Overall, make it a point to look for a balance between the price of the furniture and its quality.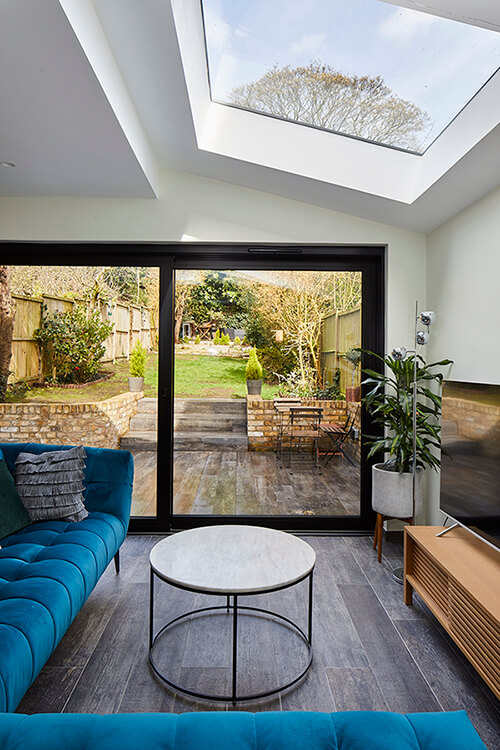 Accentuate with Pillows
The pillows you add to your room are not only eye candy, but they can make your interiors feel cozy too. In choosing for the perfect pillow to adorn your couch or sofa, it is best to opt for large and overstuffed pillows. This will create a plush and elegant appearance, as well as provide more comfortable seating. Neutral colors will make the pillows effortlessly blend in with a contemporary theme.
Transform your Lighting Fixtures
Your lighting fixtures can also make a significant difference in giving your home a luxurious vibe. Thereby, replace your traditional chandelier with designer light fixtures that you source out from flea markets. You can also upcycle your existing chandelier to get a custom look that will perfectly match your interiors. In addition to your lighting fixtures, consider window treatments that not only accentuate the room but bring in natural brightness too.
Consider Ditching the Carpet
Replacing a carpeted flooring with hardwood is a good investment because hardwood is durable and it lasts for a relatively long time. Hardwood floors compliment most interior themes, even a contemporary look with an elegant feel. However, make sure that you choose wood in a darker hue because this will give a more luxurious appearance. Add a few area rugs to tie the overall room design.
To wrap things up, use affordable, but modern furniture pieces to achieve an elegant look for your luxury interior design without breaking your bank. Adorn these furniture with pillows that are not only aesthetically pleasing, but provide comfort too. Transform your lighting fixtures too, because these can make a significant difference in your interiors. Finally, consider ditching your carpet and going for hardwood floors that will instantly provide deluxe interior design.