Tips & Tricks to Cleaning Your House After Renovations
---
One of the most exciting aspects of owning a house is when it's time for some renovations. Sure, you might have loved it when you first got the place, but 10 years later, it's probably time for some change. It gives you the chance to mix things up and add new elements in accordance with how your own personality has changed over the years. While it is a very exciting time, it can also be quite overwhelming, especially once the renovations are done, because next comes the cleaning. It isn't exactly like cleaning your house on the weekend, and there is a lot more required. It's important that you have the right guidance and tools that will help in cleaning air after renovations by ensuring everything is taken care of correctly.
These tips will help you clean your house after renovations.
Work your way down
Whether it is inside specific rooms or particular floors in your house, you need to start working from top to bottom. Let's say you're cleaning the bedroom. It doesn't make sense to clean the floor first, only to have it become a mess once you work on the ceiling and roof. So, always start from the top and work your way to the bottom so you don't have to do anything twice. The entire process will take time and effort on your side, so you should be careful not to needlessly double them.
Focus on the walls
Even if you painted the walls, chances are they're quite dusty. Cleaning up dust off the walls can be a bit tricky, and you need to do it carefully so as not to mess things up. If the walls weren't painted, you can clean them using wet towels to remove any dust. If, however, they were, you should dry clean them using dusters and towels so you don't damage the paint. Even if you have wallpapers, you will need to dust –– though you should probably use a vacuum with those.
Get the best equipment
It is always a good idea to invest in good cleaning equipment and detergents, whether or not you've done anything in the place. Needless to say, this is more important when you're cleaning after renovations. If you're living in a city like London, the weather might even make things worse. This is why it's even more recommended to get professional cleaners in London, because they will come with their own high-quality detergents and the best equipment in the market which will make the cleaning process much simpler. They also have the necessary experience to deal with a situation like this, which ensures maximum efficiency.
Get a lot of garbage bags
It might seem like a no brainer, but a lot of people underestimate just how many garbage bags their entire clean would need. Get as much as you can because you will have a lot of coverings, protective newspapers that were used for painting, and a lot of other things that you will get rid of, and you need bags for that. You should also get the good kind because it can be really frustrating if a cheap bag full of things got torn and spilled everything on the floors you'd just cleaned.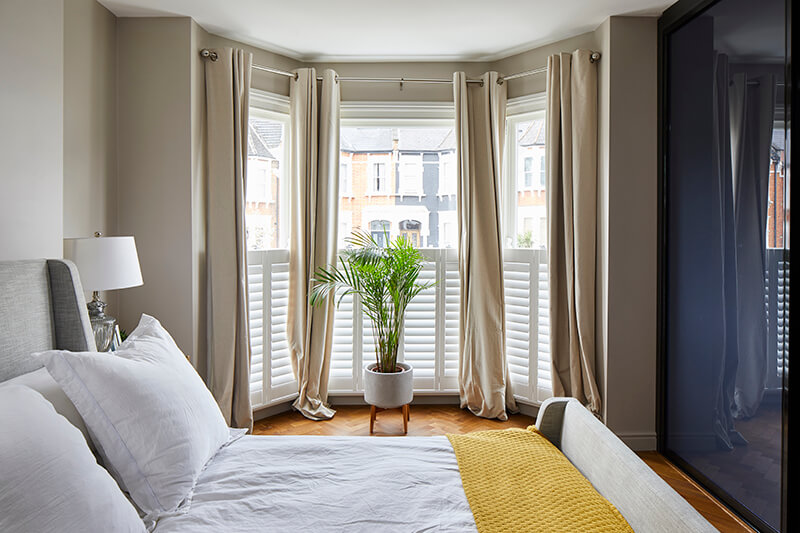 Clean the windows
You have to make sure your windows are clean on the inside as well as outside. It will add a whole new layer to the place once they're thoroughly cleaned inside out, and the house will look much shinier.
Protect your furniture while cleaning
Chances are you've had your furniture covered while the house renovation contractor were going to work on the place, and you should keep the furniture protected until you are done cleaning. Make sure your tables, couches, chairs, and any other pieces are well covered to avoid having any dust, paint, debris, or anything else fall and cause irreparable damage.
Clean the hardware and utensils
It might be tempting to ignore cleaning the hardware and utensils in your kitchen, for example, because workers didn't go there, but you'd be surprised how sneaky dust can be. You most definitely will need to clean everywhere because chances are, the entire house is unclean after renovations, and you should make sure you've got everything before you could finally settle back inside. Clean your stoves, sinks, washing machines, spoons, forks, and everywhere really so you can be confident enough that the place is clean.
Cleaning after house renovations sure is taxing, and it will take a lot of time and effort. This is why it's preferred that you reach out to a professional cleaning service to take care of this for you. They will know what to do, and they have the necessary tools and experience to get the job done in as little time as possible.