What Renovations Add Value to Your Home
You always want to make sure your house is attracting the maximum value it possibly can, regardless of whether you are looking to sell. How can you keep upgrading the value of your house, you might ask? The answer is through renovations. These projects, while expensive, can greatly improve the value of your house if done correctly. Renovations vary from room to room, however so you want to target areas that will bring you the most value. Why would you ever want to prioritize renovating a room that causes you to lose money in the long run? From work in the backyard, to rooms inside your house, ensure that you are getting the best possible house.
Here is a list of renovations and home improvements that add value to your home
Remodel the Kitchen
The kitchen is one of the most used spaces in anyone's house. Therefore, it makes sense that renovating and modernizing it would result in one of the biggest increases in value to your house. In today's kitchen, people want plenty of open space with kitchen appliances being compact. An island renovation in the kitchen is another popular and easy improvement that can make a renovation worthwhile. Kitchen cabinets are another kitchen aspect that can often be overlooked and in need of modernizing. Picking up some fresh cabinets that fit in with the color scheme will also help. Finally, the biggest way to improve the value of your kitchen would be to invest in new and modern kitchen appliances. With the way technology is developing, new ovens, dishwashers, and stoves, can easily fit into a kitchen and not look nearly as big and bulky as they did before. Fridges can come with the same aesthetic as the cabinets you have chosen, or you can get a stainless-steel finish. Regardless of the choice you make, if you choose to remodel the kitchen and purchase all new appliances, you can just sit back and smile as you watch the value of your house rise exponentially.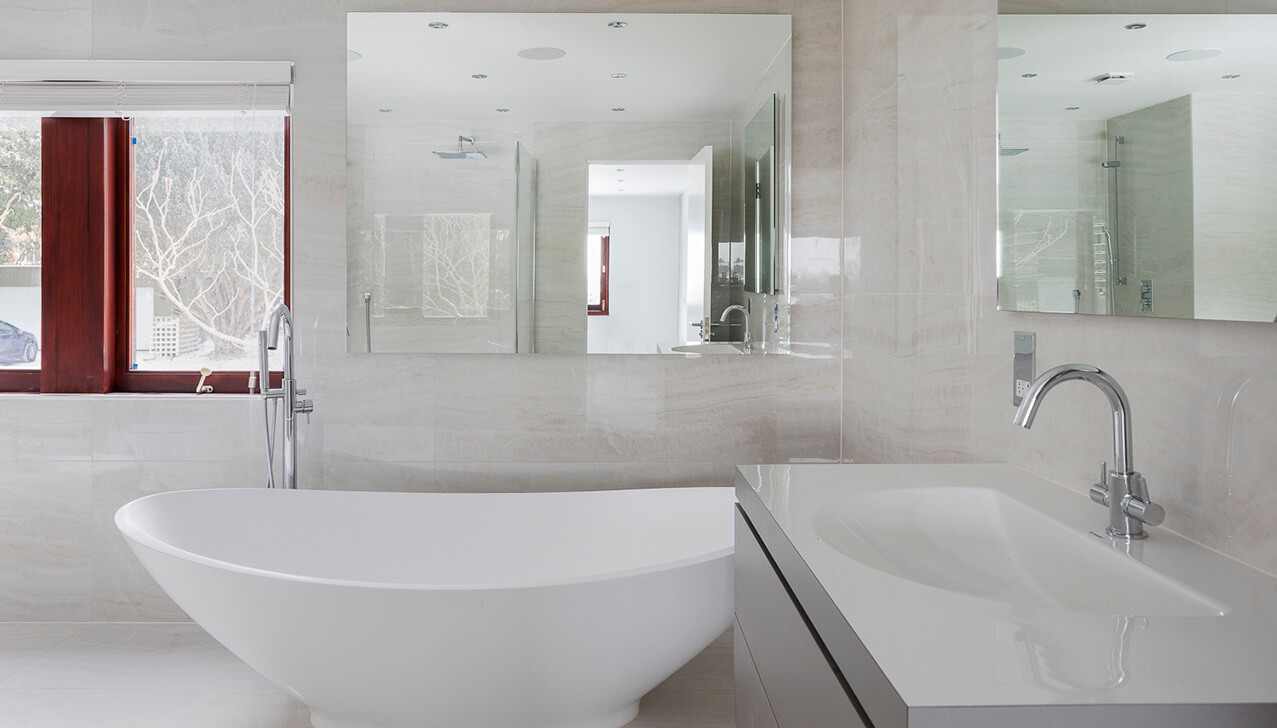 Renovate the Bathroom
When looking at a bathroom, we would want and hope it to be one of the cleanest rooms in the house. A dirty and disgusting bathroom is repulsive and will instantly plummet the value of any house. You can fix that by bringing that upgrade you brought to your kitchen to the bathroom as well. Not only is it important to get a new toilet, shower, and sink, but those plumbing lines might need to be changed as well.No number of upgrades to your bathroom toilet or sink will save your piping, however. According to All Service Plumbers most people's pipes are rusty and in dire need of change. Just because you are unable to see the pipes in your house, doesn't mean that there isn't a massive problem hiding underneath. Have someone come in and take a look and check out the quality of your pipes. By renovating your bathroom and improving those pipes, you can ensure that you will have no problems with your drains for the foreseeable future while also driving up the price of your house because hey, who doesn't want a nice bathroom? Don't cheap out on a bathroom renovation as it has massive upsides for your house.
Building A Deck
Nothing says summer like relaxing on a beautiful wooden deck with the beverage of choice in your hands. You can bring that extra bit of relaxation to your house by renovating a deck. Decks are currently all the rage and you can be sure that anyone looking to buy a house, will instantly be attracted by that deck you just built. They can breathe so much life into your house and can make you the popular house on the block for barbecues or be that nice spot for everyone to relax after work. Aside from being popular, you'll soon be swimming in money, as you watch the benefits of having a deck has on your house value.
Renovating does more than just make your house look nice. If you can afford to renovate, these renovations will pay for themselves in the future. From the kitchen sink to the bathroom shower, to your background, there are plenty of areas that can be revitalized and modernized with some good renovations. Get multiple quotations for house renovation to get the most out of your budget. Don't be afraid to spend the money, especially if you are looking to sell. You might find yourself making thousands of pounds more than you normally would have gotten without the renovations. So, what are you waiting for? Get out there and start renovating today. What room will you renovate first?