How to Design Your Home Office to Make It More Ergonomic
Having a well organized and comfortable workplace is crucial for everyone. With the current Coronavirus pandemic affecting the globe, many people are forced to work from home. Knowing how to create an ergonomic working space is essential especially since you spend most of the day there. After all, no one wants to experience any painful and unbearable lower back pain all in the name of working in an unhealthy environment. We shall have a look at how you can achieve an ergonomic home office design.
Hiring the right builder
Whenever you want to get a design that you love for your home, the first thing is to ensure that you hire the right builder for your project. You'll need to hire a residential design and build specialist with the expertise and craftsmanship to build you the working space of your choice.
If it's not a new build, then you'll definitely need an expert to make a few alterations and changes to your already existing space. This might call for a renovation or a refurbishment of your home since you'll also need a room that offers access to privacy, power, and the internet among other things.
After all, having an ergonomic office doesn't necessarily mean having comfortable furniture only. The overall structure and appearance of your space matters as it all plays an important role in impacting your wellness and productivity levels.
Ensuring there's adequate lighting
Whether it's natural or artificial lighting, a suitable working space should have adequate light. One way to ensure that the natural lighting is enough is by ensuring the room has huge windows. Your builder should be able to install these for you.
Not only will you save your electricity bills, but you'll also avoid straining your eyesight because of poor lighting in the room.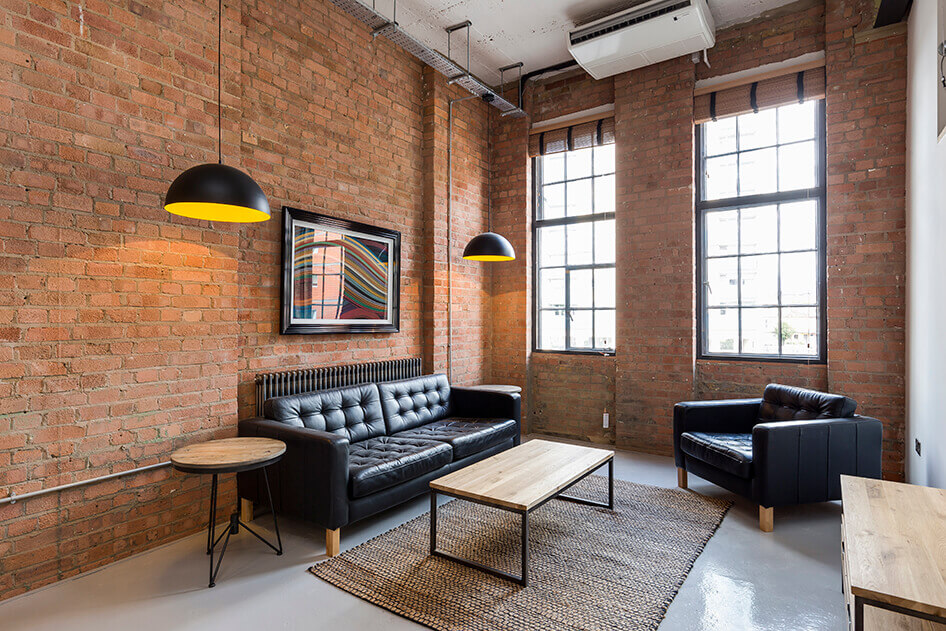 Choosing the right furniture
When you hear an ergonomic office being mentioned, the type of furniture is probably the first thing that pops up in your mind. Such furniture is designed with your comfort and efficiency in the workplace in mind.
Whether it's a desk or chair, you should choose one that is the right height where you're able to sit upright with your feet flat on the floor. Your office chair should not only be adjustable but one where armrest, lumbar support, and seat height are suitable for your body.
The other type of furniture that is good for your posture is the sit-stand desk which you can opt for instead of the traditional sitting. Using this kind of furniture will help when you experience pain in the lower back or leg areas.
Choosing a Suitable Layout
When choosing a suitable working space, it's advisable to make sure you maximize the available space. With high-end interior designers at your disposal, this should be easy to achieve.
From choosing the right furniture arrangement, wall colours, decorative accessories to the overall interior of the room, your interior designer will help you with everything.
Other things that you should do include angling your keyboard and laptop in the right manner and also avoid slumping over. You should also take breaks between working hours.
By hiring a reliable builder, they will be able to make the tweaks to ensure that you have your desired working area. Your builder will also be able to make sure that you have adequate headroom, proper flooring, and good insulation among other things.