Blogs from Proficiency
Loft conversions are very popular in the UK since they take advantage of the empty space on your property's roof in to transforming it into a functional room, such as a bedroom, office, gym, or storage space. There are many different types of loft conversion that are available.
A loft conversion in London will improve and add value to your property and you will also be eligible for a numerous of other benefits. However, the installation of a loft conversion is a complicated process due to the large amount of work involved and difficulty in finding the matching type of loft.
One of the most exciting and fun projects is building an house extension. Once measures have been taken, a design has been approved, plans drawn up and planning permission granted, we are ready to start. Further are the ideas and most popular of different types of house extensions for you to choose the one you want:
One of the advantages of design-build approach would be a single company in the hands of a whole process. There is only one point of responsibility for the quality, cost and scheduled tasks. Single design and build company is motivated to deliver a successful project by fulfilling multiple tasks. Including tasks such as great design, quality, budget and project management. In this way, the owner can focus on what they actually want. Rather than being the middle man between the designer and builders. Additionally, by having a single company for all your project designs, with builders working together with the common goal of keeping your costs within budget and ensuring your goal is met. By employing a single company to work on your property you will achieve smooth cooperation and exceptional time management. As a result, projects are completed faster and with no surprises or hidden costs!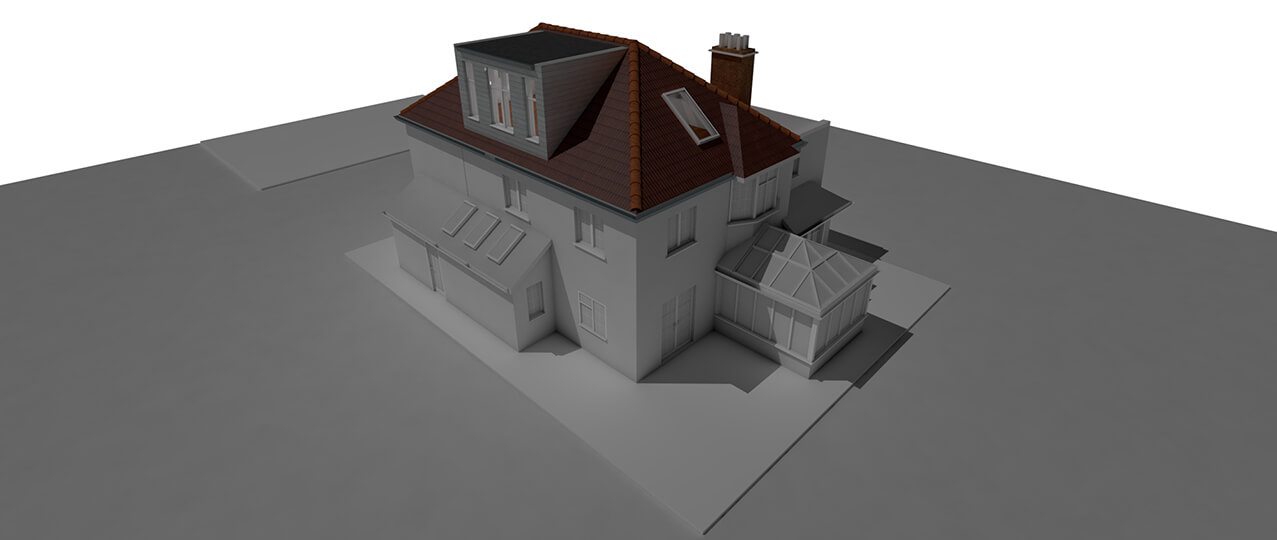 Party walls are the walls that you share with your neighbours. You will have a party wall if you live in a semi-detached or terraced house, it is a common wall that is shared with two adjoining rooms or building. If you attempt to undertake structural work on a party wall, then you will need to have a Party Wall Agreement, so that all owners of the party wall agree to the work that is undertaken. Party Wall Agreements are different from planning permission or building regulations approval, but all three will apply for your loft conversion.
Your kitchen it often the social hub of the home - it's a space where the majority of us cook, indulge, socialise, and entertain! After all, we all love a good party in the kitchen, right?
With this in mind, it's important that it is functional, stylish, and of course, inviting. But that's not all… a new kitchen renovation will not only add significant value to your home, it will also allow you to create a bestpoke space that reflects your family life.
And if you're thinking of renovating your kitchen, there's lots you will need to consider to ensure that it meets and exceeds your exact requirement such as from clearing all rubbish to complete renovation. After all, with the majority of us only investing in a kitchen renovation a handful of times in our lifetime, it's important that it is equipped with everything your family needs to enhance your day-to-day living.
By building a conservatory or extension to an existing property or by converting the loft, not only you enhance your standard of living but you also increase the value of your property and spent less money and time than buying a larger property.
So, whether it's to create a new room, simply extend upon an existing room, an additional bedroom or a larger kitchen it can be a great way to transform your home and add value to it.
Extensions are also a popular option for potential buyers who have found a property in the perfect location but the property doesn't quite meet their exact specification.
Dormer loft conversion is a structural extension which is built to project from the existing sloping roof of the house. Loft conversion with dormer provides for a more useable space in a cramped attic due to the creation of additional headroom and floor space. In addition to that, dormer windows provide natural light for the newly converted room. One of the most commonly used types of loft conversion in London is Dormer. There are various types of options available in London for dormer loft extensions, this depending on the type of your home and existing shape of roofs.
Before we talk more about the cost of luxury interior design, let's first have an overview of residential interior design. It refers to the art of creating interior spaces that will make a residential building aesthetically pleasing and fully functional at the same time.
This can be applied to a variety of residential buildings including, but not limited to, apartments and homes. While it falls within the architect's responsibilities to build the house, it will be up to the designer to make it a home.
The question is – how much does a loft conversion cost in London? Now, let's dig deeper and try to find the answer!
Loft conversion is a great way to add extra space in your home and increase value of your property. The research conducted by the Nationwide shows that a loft conversion makes it possible to increase home value by 20%.
Extensions offer a great solution when it comes to improving your home or expanding the existing space. With a rear single storey extension, you can significantly increase the value of your property. It is the most common type of extension for most homes.
Most of the time, when you hear modern interior design, you probably think it is similar to contemporary interior house design. These two concepts are very different. Modern design focuses more on incorporating natural materials, whereas contemporary design has its main focus on the current design trends.
Just like it's essential for every homeowner to have a qualified and skilled builder for them to be able to turn their dream home into a reality, it is also vital for builders to find reliable merchants. For a builder to be able to build quality structures for their clients, they need to have a consistent supply of quality building materials from their merchant. Discussed below are some of the reliable suppliers that the builders in Fulham rely on for the supply of quality building supplies.
Home improvement projects are a common thing for most homeowners in Putney. Especially considering the fact that homeowners rarely move from their houses. Whether it's a simple extension, loft conversion or perhaps a complete home renovation, there are plenty of ways to improve the value of your home.
Most of the homes in Fulham are either red brick Edwardian or Victorian. You'll also notice that a lot of these terraced houses have been converted to flats.
Whether you are in need of some additional space to accommodate your growing family, or perhaps you just want a modern loft for your Barnet property, there's quite a number of options that you can opt for. When working with qualified and reliable builders in Barnet, turning some of these loft conversion ideas into reality won't be a struggle at all.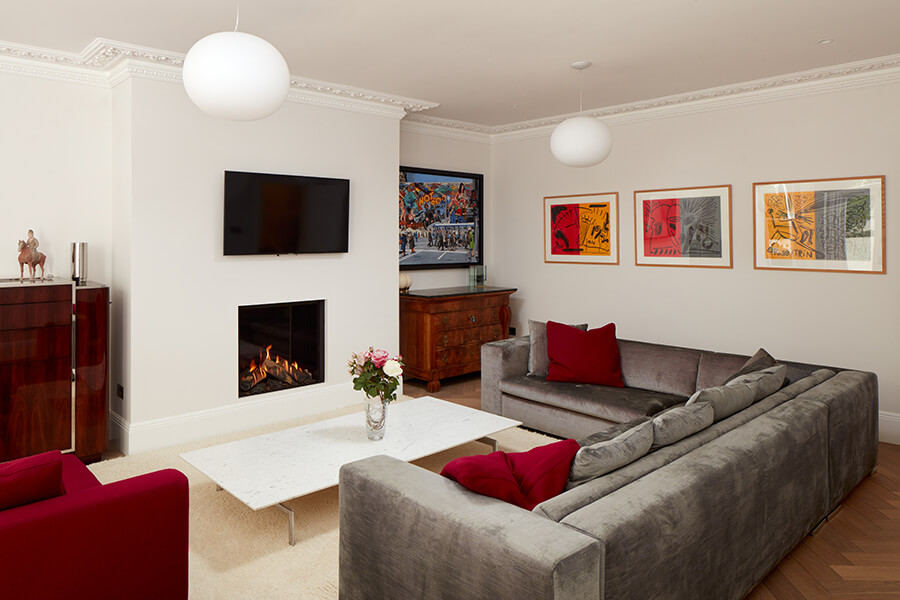 Almost all houses in London have cellars that are not used in the right way. Traditionally, basements are dark and damp areas that can't be used as storage and living space. That is the main reason why some people consider their existing cellar absolutely unfit for storage space, living room, home office, games room, home bar, bathroom, kitchen and other types of rooms. But what if you really need extra living space and moving to a new house is not an option?
What is better – build or buy a home in the UK? Each method of getting a family house has its pros and cons. Discover what option is more suitable for you.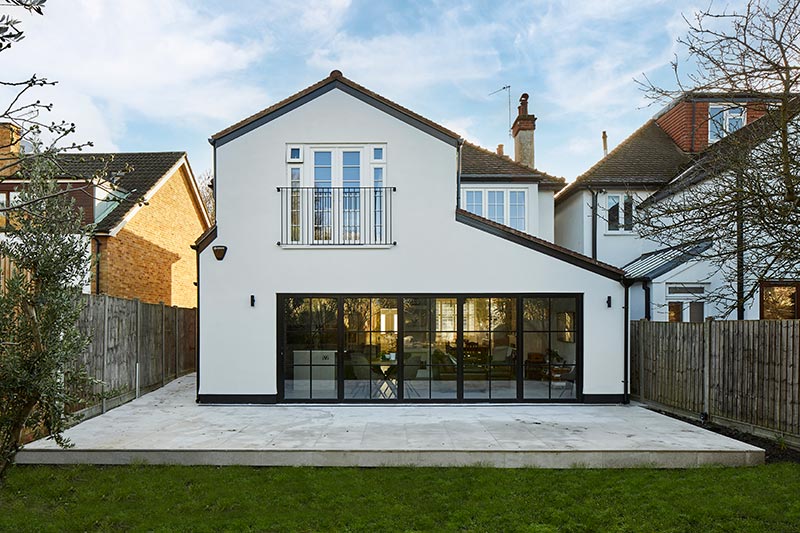 Are you planning to create a remote work studio at home? Get the best ideas to design interior for the modern home office.
Problems with roofing happen due to different reasons. Let's dig deeper into common roofing problems to know the signs that roofs need to be replaced or fixed.
If you're having a home renovation project, there's the risk of something going wrong. So, how do you get the right insurance cover for the construction?
When it comes to a small ensuite bathroom, you certainly don't want your space to look cramped or congested in any way because of overcrowding things. Think minimalist, stylish and functional! Whatever design you choose to settle for, it should be a reflection of your taste, style and personality. Luckily for you, there are several small ensuite bathroom space saving ideas that you can opt for.
If you're looking to avoid living in a home that looks and feels cramped and congested, chances are that you are already considering an open plan kitchen living room as your solution.
Kitchen extensions are one effective way of acquiring additional space or even improving the value of your property.
When it comes to interior design, it is important to pay attention to details. Not only would you want to have an aesthetically appealing space, but also a healthy indoor environment.
Whenever you want to purchase a new home or property, careful consideration is a must. Whether you're a first-time buyer or you just decided to acquire a new home because of your expanding family, there are some common pitfalls that you're likely to come across along the way. You need to be able to identify and know how to best avoid them.
Whether its a commercial building or a residential one, liquid roofing or EPDM coating, is a great roofing solution. The coating material is made of a synthetic rubber compound that's suitable for either low-slope or flat roofs.
Having a well organized and comfortable workplace is crucial for everyone. With the current Coronavirus pandemic affecting the globe, many people are forced to work from home. Knowing how to create an ergonomic working space is essential especially since you spend most of the day there.
Having a log cabin as an extension is a great way to add value to your home. Whether you need an extra bedroom, gym, home office, kitchen extension or a guest room among other things, a log cabin extension is a great way to achieve that extra living room thanks to its versatility. For you to achieve your desired design, you should hire a qualified and reliable builder for the project.
If you're looking to save yourself from those spiking utility bills, you'd probably want to consider the option of insulating your home. Not only will you get to save money, but you'll also get to save on energy. Whether you intend to use natural wool or fibreglass, insulating your roof comes with benefits that you get to enjoy all year long. With the right insulation material, you'll be able to control any condensation and temperature fluctuations.
Minimalist, modern, industrial, scandinavian or perhaps a rustic design, among others. The list goes on when it comes to the various styles that you can choose to decorate your living room. With all these designs, there are several ideas where having oak furniture can give you magnificent results.
Timber frame houses are becoming a common option for most homeowners, especially for those with sustainability and environmental efficiency in mind. Apart from being cost effective, there's also the durability and aesthetics which make it a great option. With the various building techniques and outstanding designs, you can easily achieve your dream home. We shall have a look at how one can build a timber frame house step by step.
One thing we can agree on is how hectic painting skirting boards can get. There's so much crawling and crouching involved when doing it, especially if you're looking to avoid getting the paint on the walls or even your carpet or floor.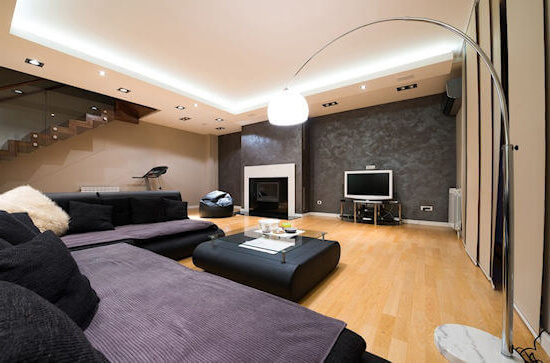 Concrete basement construction details
Basements are a great solution for homeowners in the UK especially in cases where there's limitation of space for extending upward or outwards. Not only does a basement construction add a considerable amount of space, it's also a great way of improving the value of your property. But most important is to establish whether your property is suitable for a basement construction or not.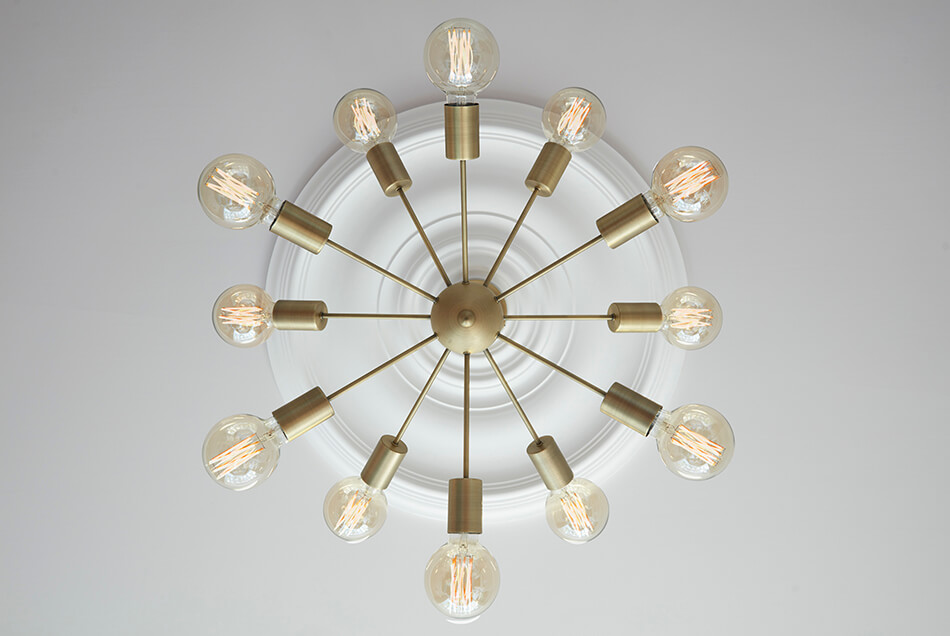 Having a comfortable working space is essential for everyone. With working from home becoming so common, it's only logical to ensure that you have a suitable working space.
Have you purchased a home that needs repair? Or, maybe, you want to improve your existing home? One way or another, you need to know the order of house renovation works.
Basement conversion is done to get extra living space and add value to a property. A home with a finished basement can be sold at a much higher price
For every homeowner who has or is looking to have a loft conversion on their property, the main goal is either to improve the value or get that additional space needed. It could be a kitchen extension, home lounge, an office, an orangery, or even an extra bedroom. We shall have a look at some of the loft conversion bedroom ideas that you can consider for your home.
This is a question that many individuals tend to ask, especially students who want to venture into either of the professional fields. Although people tend to use the two terms interchangeably, there's a significant difference between an interior designer and interior decorator.
With the driveway being the first thing that people see when they arrive at your home, it's only fair to say that a great driveway equals a good first impression. When it comes to settling for the best driveway design ideas, most homeowners find it quite challenging. We shall explore some of the creative designs that you can consider for your property.
Incorporating contemporary decor pieces into your interiors can greatly give your home an elegant feel. However, it can be challenging to achieve this feat with a tight budget. Fortunately, there are different ways on how you can get a high-end look without shelling out a hefty sum. Leverage on this to get the modern furniture and decor pieces that you need to give your home a luxurious vibe.
Going through home renovation could easily get you out of control in terms of budget and allocated spending. There are so many things that can spur a simple plan to upgrade a part of your home, or most of it if you are looking into the total renovation. Sometimes, it is so difficult to stick to a proposed budget since there are a lot of things that can pop up along the way.
Renovating or extending kitchen can be a fun activity because you are given the opportunity to execute ideas you may have seen on that television show. This is a great motivation to make use of the kitchen more by learning how to cook those dishes you have seen on the telly. Some people are not that inclined though because they feel like their kitchen is too small for renovation and change. Even if that's the case, would you let that stop you from achieving your dream kitchen? There are changes you can still do to improve not just the aesthetics but the functionality of your kitchen too.
Among the areas in our house, the kitchen is considered as the heart of our home. Whether ordering takeout for a party or cooking big meals for a weekend family dinner, the kitchen is where we usually gather. From a morning cup of coffee up to birthday celebrations, family and friends normally meet there. This is where we exchange ideas and experiences while cooking.
Renovating or extending kitchen can be a fun activity because you are given the opportunity to execute ideas you may have seen on that television show. This is a great motivation to make use of the kitchen more by learning how to cook those dishes you have seen on the telly. Some people are not that inclined though because they feel like their kitchen is too small for renovation and change. Even if that's the case, would you let that stop you from achieving your dream kitchen? There are changes you can still do to improve not just the aesthetics but the functionality of your kitchen too.
The value of your property depends on numerous factors such as the location of your home and its aesthetics, as well as the overall economic market status to name a few. It is common for real estate property owners to ensure that the value of their property is up to par with the current market standards for different reasons. It can be that they intend to leverage their property to act as collateral for a loan, or they intend to generate income from their property by renting it out or selling it.
Your kitchen is the warmest place in your home. You spend most of your time at home in this space packing lunch boxes for your kids, cooking lunch and cleaning up at the end of the day. It is not enough to have a beautiful kitchen furnished with the best appliances if it is not functional enough for your everyday use. People who do not necessarily enjoy their time in the kitchen, especially, need something efficient and easy to help them get out of there as soon as possible.
Since each project is different, they each bring unique surprises with them, which makes going through home renovations a little difficult. As a general rule, just as preparations before the renovation are important, it is equally important to know what you can expect afterward. That said, with there being several types of renovations, planning ahead is key to any project's success. Here is what you need to know.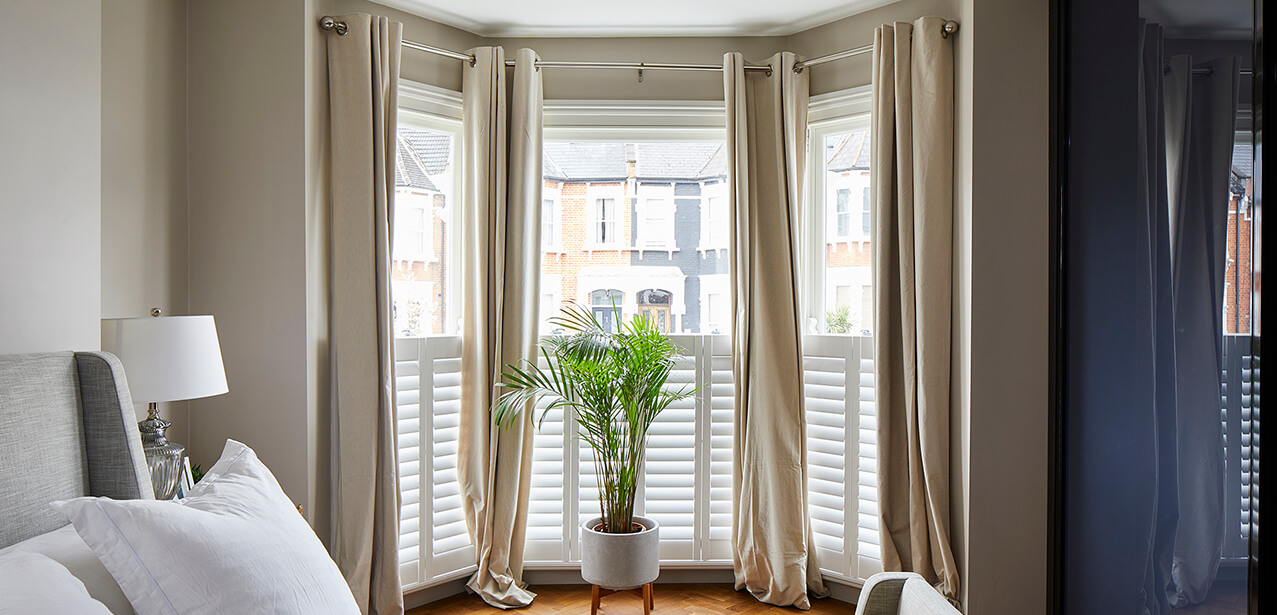 We all have our "dream home" in our minds and if given the resources, we'll do the best we can to make it a reality. Be it a simple bungalow or a two-story house, we all have our preference and style when it comes to creating a house that we can proudly call our own.
One of the most impressive things someone can marvel at when they enter your home for the first time is an indoor pool. Indoor pools are a marriage of convenience, function, and absolutely astonishing potential for the enjoyment of your living space. One thing that is a big head scratcher for those looking to install an indoor pool is what design they would like to make it.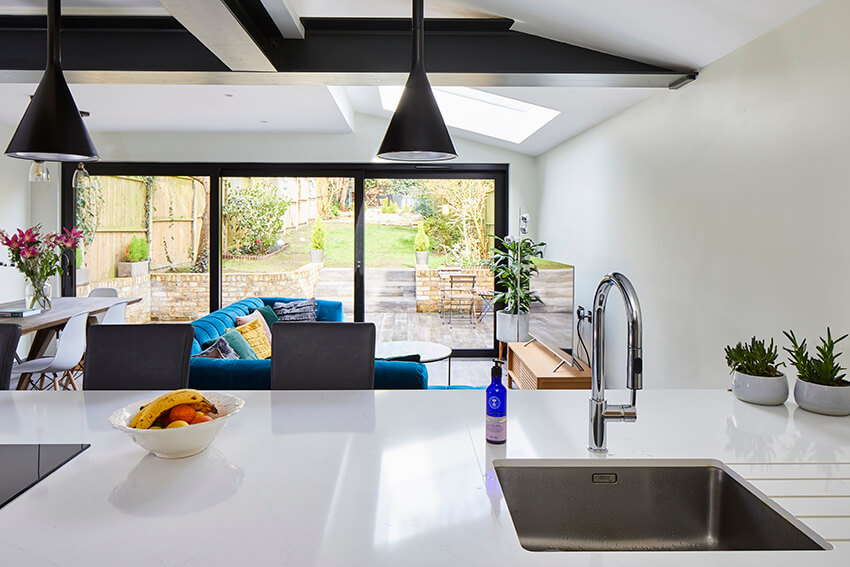 Your kitchen can be considered as one of the most sacred places in your home simply because it is where your food is prepared. But apart from this, it is also the place where memories are created and built. This is the reason why it is important to have a comfortable and cozy feel in your kitchen.
Your kitchen can be considered as one of the most sacred places in your home simply because it is where your food is prepared. But apart from this, it is also the place where memories are created and built. This is the reason why it is important to have a comfortable and cozy feel in your kitchen.
Chances are, you've never been up on your roof, or even know what type of roof you have. There are a wide variety of different roofs to choose from, each carrying their own pros and cons. Therefore, it is important that you take the time to understand what type of roof you have so you can see what type of maintenance is required on it. Along with this, it is important to be educated on different roof styles, as certain roofs are better for certain situations. If you are looking to build a house, figure out which type of roof is best suited for your living area and hire a professional roofer to get it done.
Extending your kitchen can absolutely transform your home and substantially increase its value. Successful renovations depend on detailed planning, having the right professionals to help you, and extensive budgeting. A few of the most practical bits of planning a kitchen extension are getting planning permission and appointing the right architect or builder.
Since this room occupies so much of your time, we have compiled seven luxurious ideas to transform your bathroom into a place you will not only enjoy but will also match the designs of your home. If you have some ideas regarding the new style of your home and want to update your wet areas, you can find experts to help you decide what works! There are tips to make use of the space you have, so your bathroom wouldn't become cluttered and would have that glamorous look that spruces up your me-time.
The construction industry is responsible for a high percentage of the environment's pollution. Despite this fact, people are still constructing buildings for different purposes, such as residential, commercial, educational, and so on. However, there are new construction methods used worldwide that help reduce the harm caused to the environment.
You always want to make sure your house is attracting the maximum value it possibly can, regardless of whether you are looking to sell. How can you keep upgrading the value of your house, you might ask? The answer is through renovations. These projects, while expensive, can greatly improve the value of your house if done correctly. Renovations vary from room to room, however so you want to target areas that will bring you the most value. Why would you ever want to prioritize renovating a room that causes you to lose money in the long run? From work in the backyard, to rooms inside your house, ensure that you are getting the best possible house.
Many of you may think that managing a house renovation is a challenge. Well, you are not wrong. It can be overwhelming and sometimes complicated. However, managing your house renovation will provide you with a lot of benefits, such as full creative control and mitigated renovation cost.
The bedroom is the place where we long to go after a long hectic day, or where we want to lock ourselves in during the winter, or even on our days off. It's the place we find the most comfort and security in our home, and this is why it's so important that we get the interior design of it spot on. It needs to reflect your personality and your taste so that when you enter the bedroom, you know you're home. Many people are under the misconception that just because they might have a small bedroom, that there isn't much that can be done in terms of design.
Sometimes, you just need to have more space in your home, which is why you go for an extension. In doing so, you have the option of doing the task yourself, or enlisting the services of a professional contractor. Your choice would often depend on several factors such as your budget, as well as the amount of work that needs to be done. Fortunately, you can lay a concrete floor in an extension quite effortlessly even if you are not an expert.
What a lovely feeling it is to keep warm, especially on a cold winter evening. There is absolutely no pleasure in the painful experience of trying to get out of bed because it is freezing. As such, it is important to take all sorts of measures against this intruding cold and make sure that no matter how loud the winds roars or how strong the windows rattle, that your home will always be kept warm.
Replacing your any type of roof can be a huge expense, and luckily it doesn't need to be done all too often. You do want to make sure the job is done right though, and that way you won't be reinvesting more money into a problem that should already be solved. If you're looking to replace your roof in the UK, there are a few things that you should know.
It is quite important that we constantly try to find aesthetic value in all the things that surround us. If you stop to appreciate nature around you and the things you come across on a daily basis, you will feel that your mind is much more at peace. Between arts, music, nature, and other gorgeous things around us, architecture takes a very special place. It is a prime example of just how exceptional and creative the human mind can be if it really wants to. With breathtaking structures like Notre Dame, Cathedral of Brasilia, Sagrada Familia, and plenty of other works, there is definitely much to view and admire. If you happen to be an architect yourself, you need to not just admire those buildings, but also know how they came to life. While a part of that has to do with the designer's own creativity, it is also largely because they had the right tools.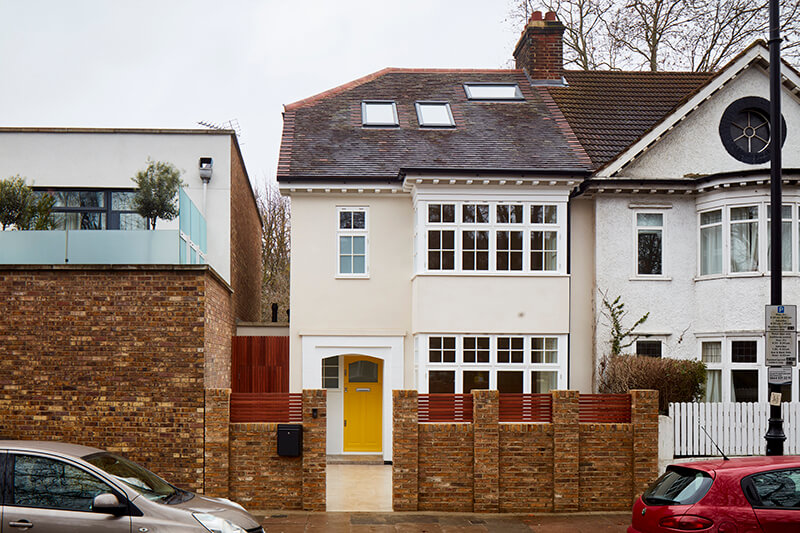 Construction sites contain highly valuable tools, materials, machinery, and vehicles which have resale value. This is what makes construction sites a good target for criminals. That's why construction site needs to implement best security practices to prevent vandalism and theft of these valuable equipment.
Is Hiring a Professional Contractor to Build Your New Home, Worth It?
Even with all of the determination and reading material in the world, there are some things we just can't do ourselves and need to call in the new build contractors to ensure that the job gets done right. There are limits to DIY, after all.
This type of roof is called Polyvinyl Chloride, it's made out of sheets that are produced by calendaring, spread coating or extruding, and they are typically reinforced with polyester or glass-fiber mats, or scrim. The sheets contain plasticizers and stabilizers, as well as other additives to pass on the flexibility and achieve other desired physical properties. The PVC Membranes are produced in several colors, but gray and white are the most commonly used ones, some membranes are available with non-woven fleece backing sticking to the underside of a sheet. Their widths can range from 6 feet to 12 feet wide, they are typically 45 mm to 90 mm thick and seams are sealed by either chemical or heat welding. So this kind of roof gives you an impressive set of advantages, it's kind of unmatched with other roof types in the market.
If you know anything about the world of construction, you have a fair idea of how important earth-moving equipment is for the building process. In order to level surfaces, and move the extra soil and earth from around it, whether soft or hard and aid in the overall process construction, having the right kind of equipment will certainly make or break the construction process and will define whether things will go smoothly or not.
All these necessary portions are considered especially in designing the interior of the house. But more often than not, windows draw the most attention because windows can be designed in various ways to suit the needs and preferences of the house owners. There are windows that can be effortlessly opened, and there are also those that permit a scenic view. Below are different window designs that can be customized to be a perfect fit for your interior.
Some of the most beautiful rooms are found in the loft; the amount of light coming in, and the small size makes it possible to create a magnificent interior without having to spend too much money.
Constructing a swimming pool is one of the best home-improvement projects any residential property owner can undertake. From providing you with an awesome place to relax over the weekend to boosting your fitness levels and boosting your property's market value, adding a swimming pool in your garden comes with multiple benefits. However, it's not the simplest of projects out there to construct one.
The level of humidity in your home can have a great impact on your health and comfort. This is mostly because most agents of disease, as well as allergies, thrive well in areas where the level of moisture in the air is high. Talk of mold, mildew and even pests, all these are nuisances that often lead to minor and major health issues that are often accompanied by symptoms like coughing, sneezing, eye irritation, skin dryness, and chest congestion.

Yes, that spooky space that is often dark and prone to moisture/heat problems can be converted into living space. Before you even think of making your attic a livable space room, there are a few factors you need to put into consideration. They all revolve around controlling temperature and improving air circulation. Some things you can do to cool down your loft room may include.
The process of site preparation is not an easy one as it involves demolishing buildings and other structures. Then, having done so, comes into the clearing of building sites and the sale of materials gathered from the demolished structure, whether the structure is a building, tree or just something else. However, there is more to site preparation as it also includes blasting, test drilling, landfill, leveling, earth-moving, excavating, land drainage and more land preparations. This process is usually a lengthy one, depending on the size of the building, you'll be able to deduce an approximation for when you'll finish.
There is nothing wrong with knowing the house builder's background before they start this type of extension; it's important to know if they had done it before and if they have a certain portfolio of their past work that they could share. It's good to know if they are well trained and specialize in your type of home; you wouldn't want workers that are used to a certain type of property that is nothing like your home. And ask them if they have a specific quotation for a project like this to give you an estimate of how much they charge for this service.
Soundproofing should be your number one priority when you're converting a garage into a recording studio. Many recording studio builders suggest that while soundproofing, it's better if you soundproof walls without removing drywall to avoid any future hassle if you ever change your mind. To do so, you can install foam panels or sound-absorbing blankets. Along with soundproofing the walls, you should make sure that the doors are not hollow and will not transfer the noise.
A garden can definitely be a place where you can be one with your reflections, or just lounge around to relax your body and mind. Thus, you may have ample space in your garden wherein a garden room will be perfectly situated. But if you don't know where to start in building your own garden room, read on the tips below to guide you.
One of the most exciting aspects of owning a house is when it's time for some renovations. Sure, you might have loved it when you first got the place, but 10 years later, it's probably time for some change. It gives you the chance to mix things up and add new elements in accordance with how your own personality has changed over the years. While it is a very exciting time, it can also be quite overwhelming, especially once the renovations are done, because next comes the cleaning. It isn't exactly like cleaning your house on the weekend, and there is a lot more required. It's important that you have the right guidance and tools that will help in cleaning air after renovations by ensuring everything is taken care of correctly.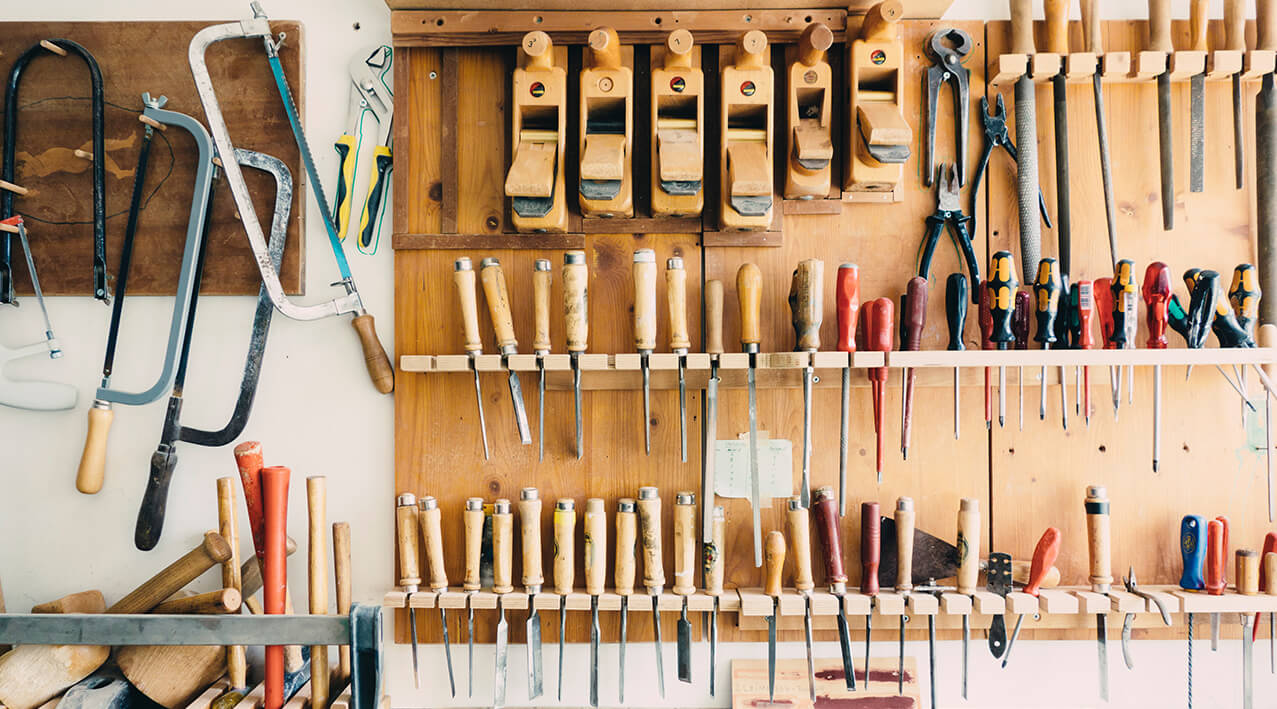 Following DIY guides to refurbish your home is a breeze when you have the right tools for renovation. It can be frustrating to pause at every other step to write down a tool that you still need to buy, and it leaves you wondering if it's worth the effort. Handy tools are generally cheap, and you only need to buy them once. Keeping your toolbox handy will be of great help whenever you run into something that needs repair or some refurbishing.
All new construction sites have one thing in common—when they are completed, a huge mess is left behind by the construction companies, technicians, plumbers, landscape crew, and even by furniture store delivery. Whether it is a renovated home or a brand-new house, it needs to be cleaned thoroughly. This will benefit owners in two main ways: They can move in immediately, and they will be able to notice the professional details they have asked for.
There are many reasons why you may want to put an extension on your house. A house extension can be a great way to accommodate an extra guest that will be staying with you or to help increase the value of your property when it comes time to refinance or sell it. You may have thought about how a house extension could benefit your homes value but have you ever thought about what it takes to design your own house extension? Here we look at some important tips to remember if you are thinking about designing an extension for your home.
Any kind of renovation should involve a checklist of sorts. The bathroom offers some additional challenges when it comes to renovating. Creating a checklist allows you to avoid running into unanticipated issues later on down the road. Having an idea of the expenses that you're likely to incur will thwart having you pause the renovations until you increase your budget, and that brings us to our first checklist tip....
The bathroom is one of the most important rooms in our home but is also often the most frequently taken for granted areas. While most of us set aside time and money to renovate or reinvent the interior design of our living room, bedrooms and kitchen, we rarely include our bathrooms in our renovation plans. There are many reasons why we should also include our bathrooms in our renovation and redesigning plans. We'll discuss some of them as we go along.
Loft-style apartments are all the rage, if hyper-trendy Instagram feeds are to be trusted. Regardless of how hip and modern they look, lofts are popular in many big cities for the simple fact that they provide an affordable place to live for the young, upwardly mobile worker. Also, they tend to be fairly attractive with lots of light that grants the impression of a much larger living space.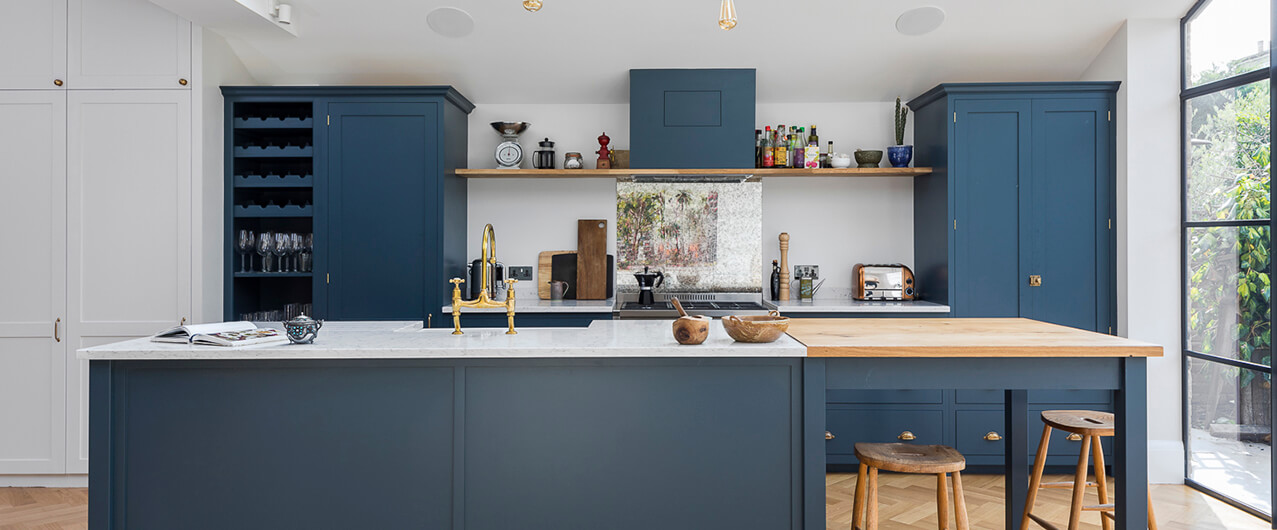 It's always nice to redecorate your home and keep it fresh and full of good vibes. It's also great when you do it in a way that makes it look even bigger than before! When it comes to kitchen extension ideas for semi detached houses, there are so many cool things that you can do to spruce up your kitchen and have people bask in its beauty, even if you live in a semi-detached house. Take a look below at some of the best things you can do to liven up and extend your kitchen.
House cladding is important for so many reasons. Perhaps one of the most significant ones is the fact that it can help in transforming the appearance of your house, at the same time improving functionality